This is our favorite Stuffed Pepper Recipe. It's full of flavor, easy to make and delicious!
The bell pepper is an excellent vessel for stuffing meat, rice, and, of course, cheese. It's strong enough to hold its shape in the oven, and the flavor is subtle enough to go well with just about anything. This is our favorite recipe but the customization options are endless. We use shredded Monterey Jack, but feel free to swap in any other melty cheese that you have on hand. You can also use another ground protein (pork, turkey, or chicken) in the place of beef. You could even use Italian sausage! Once you make this iteration we encourage you to make your own and show us the results!
We've loved stuffed peppers since we first laid eyes on them. This is our classic recipe—once you master them, feel free start experimenting with our Cheesesteak and Chicken Parm varieties.
Made this yet? Let us know how it went in the comments below!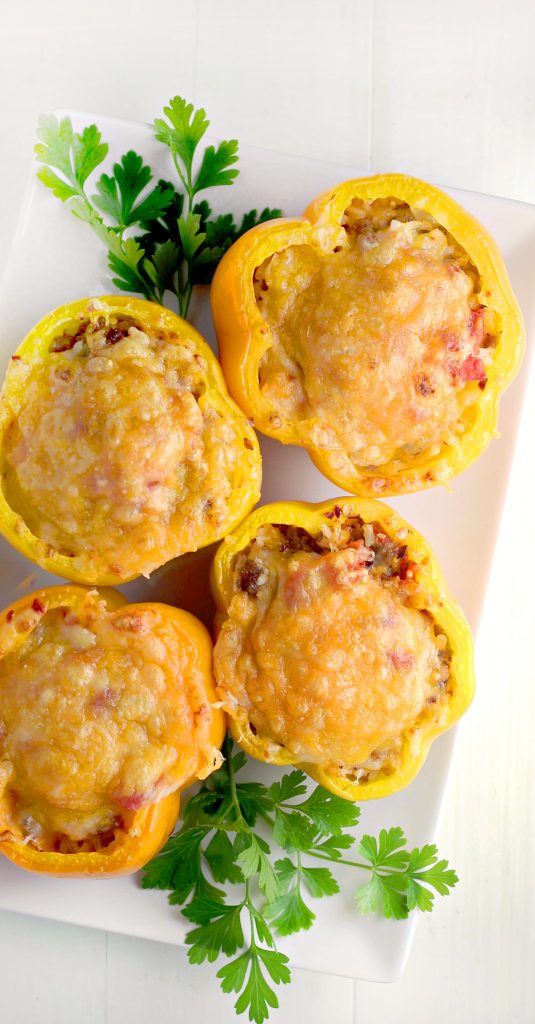 Growing up one of my most favorite dinners that my mom would make was Stuffed Peppers.
There were ten people in our family, eight kids, and mom and dad.  Mom would stuff the peppers, then take the stuffed peppers and put them into a large stock pot with tomato sauce. She also added carrots and potatoes to the pot as it cooked to make it a complete meal because well,  you couldn't have dinner without a veggie and potato, at least not back then. To this day I love the flavor of potatoes and carrots cooked with tomato sauce. All of these flavors are amazing for stuffed peppers.
It took awhile for my mom's stuffed peppers to cook through using raw hamburger, rice, and spices so she would start them early and cook them on top of the stove for hours. Thankfully this Stuffed Peppers Recipe doesn't take hours to cook and it's just as delicious.
We start the stuffed peppers recipe by gathering the ingredients:
4 bell peppers
1 pound ground beef
1 medium onion, diced
1/2 Teaspoon black pepper
one 15 ounces can diced tomatoes, drained and divided.
1 Teaspoon salt
1 Teaspoon garlic powder
2 Tablespoons olive oil
1 cup grated Mozzarella (divided into two 1/2 cups)
1 cup grated Cheddar cheese (divided into two 1/2 cups)
1/4 Teaspoon red pepper flakes
1 cup cooked rice (I always use cooked long grain rice)
What cheese should I use for stuffed peppers?
You'll notice the recipe uses mozzarella and cheddar cheeses. I've also used Mozzarella and Parmesan. Use a combination of cheeses that you know your family will love or what you already have on hand to make it easy and affordable.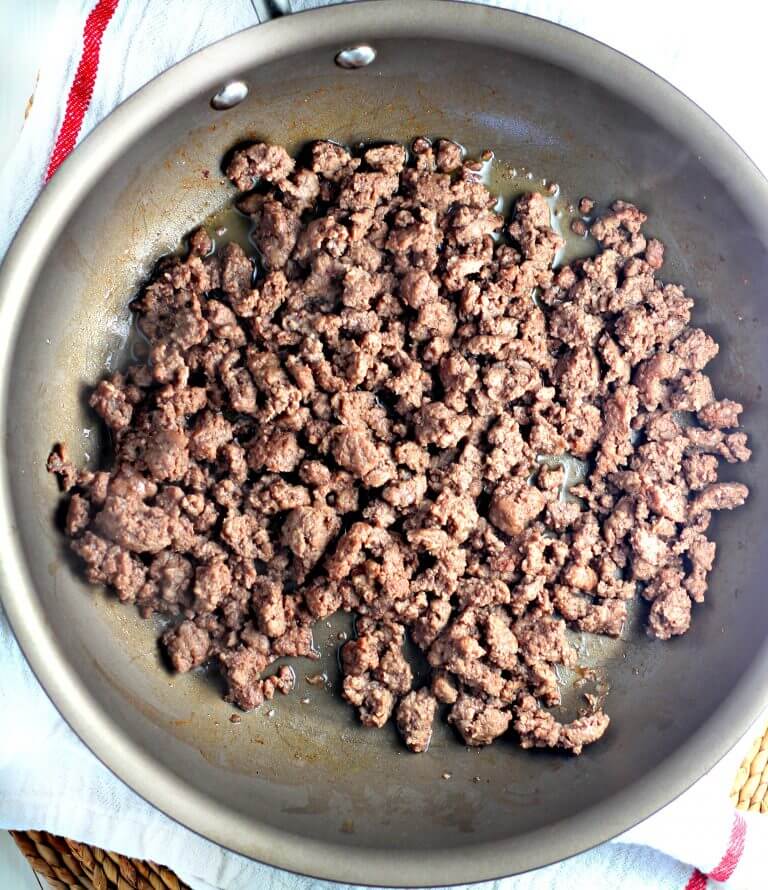 The Steps for Stuffed Peppers
Place the ground beef in a saute pan and cook over medium heat until browned.  Remove the ground beef from the pan to a bowl and set it aside. Drain the pan of any grease and wipe it out.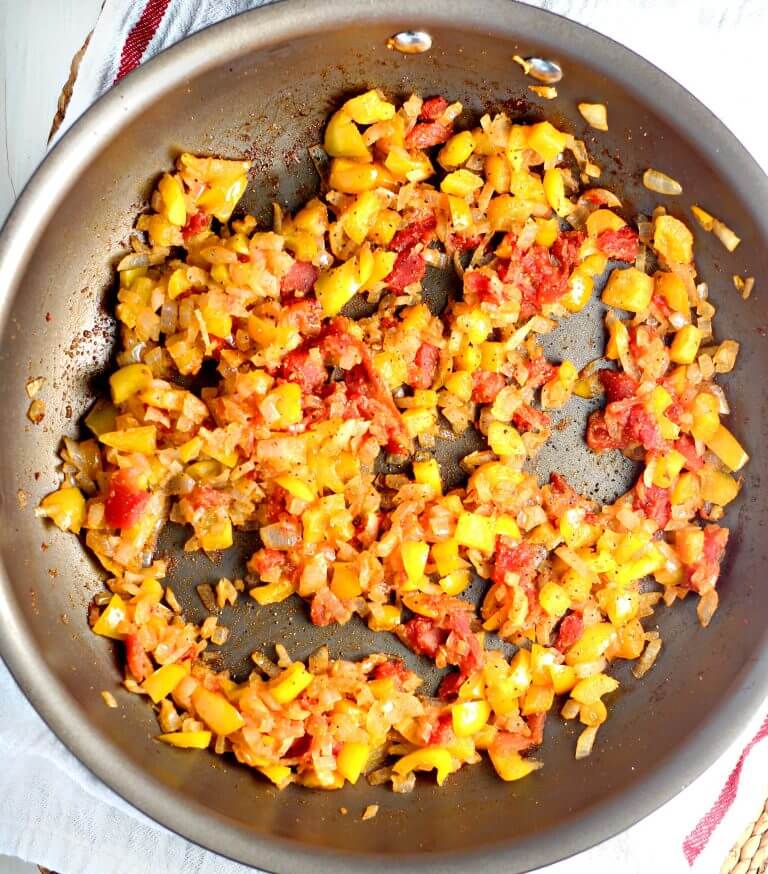 Add two tablespoons of olive oil to the pan and place it under medium heat.  Place the diced pepper from the tops of the peppers, diced onions and half the can of drained tomatoes in the saute pan.  Season the mixture with salt, pepper and garlic powder. Saute for about 10 minutes or until onions and peppers are soft.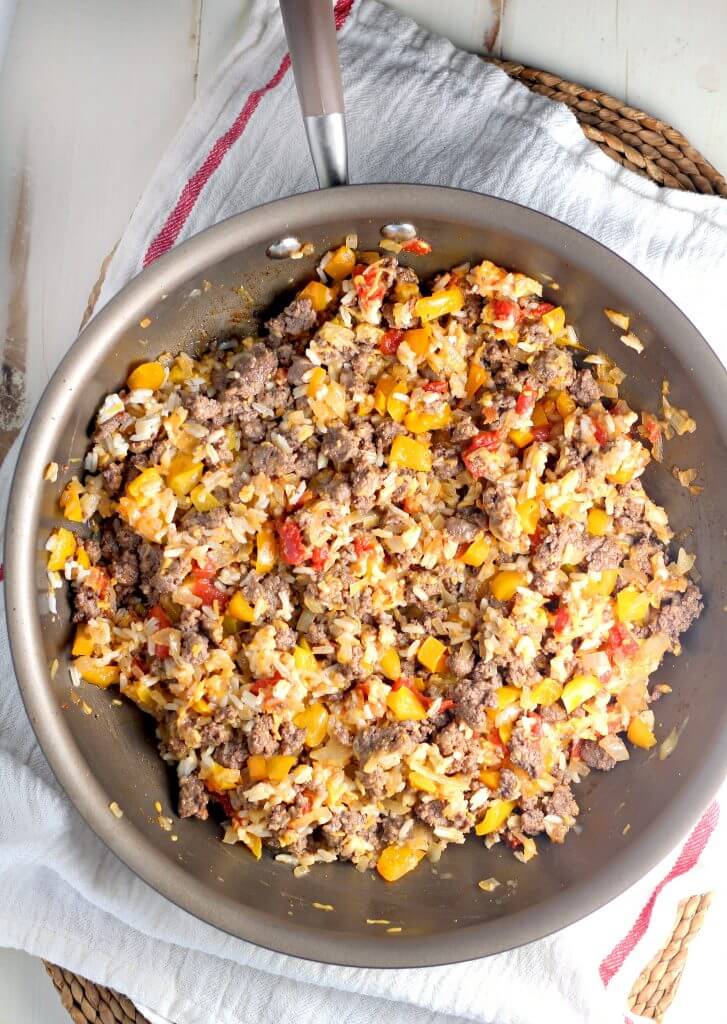 Add the cooked hamburger, cooked rice, 1/2 cup mozzarella, and 1/2 cup cheddar cheese to the pan and stir to combine.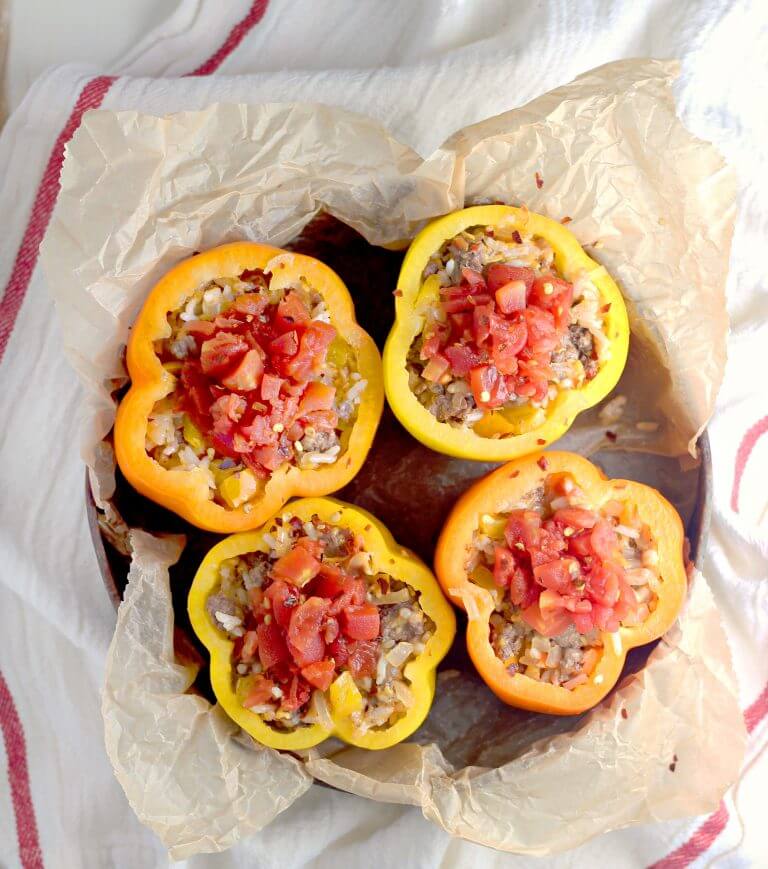 Stuff each pepper with the meat mixture. Pour the remaining tomatoes over the peppers. Cover the stuffed peppers with foil and bake in a preheated 350-degree oven for 1 hour.  Remove the foil from the peppers and top each pepper with a combination of the mozzarella and cheddar cheeses (a 1/2 cup each) and bake an additional 15 minutes.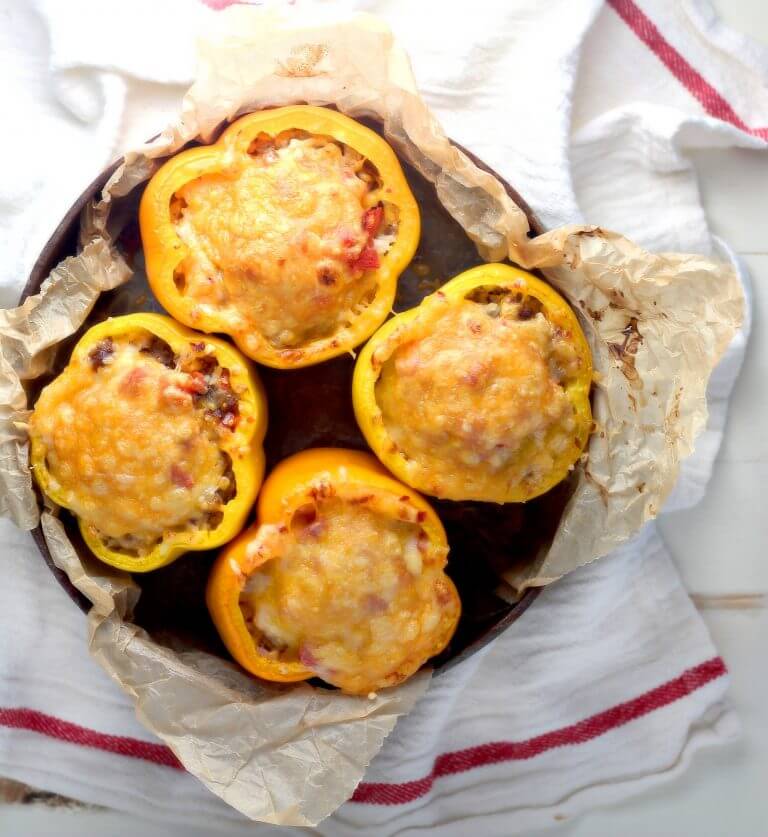 Stuffed Pepper Recipe…so easy and delicious you'll make it often!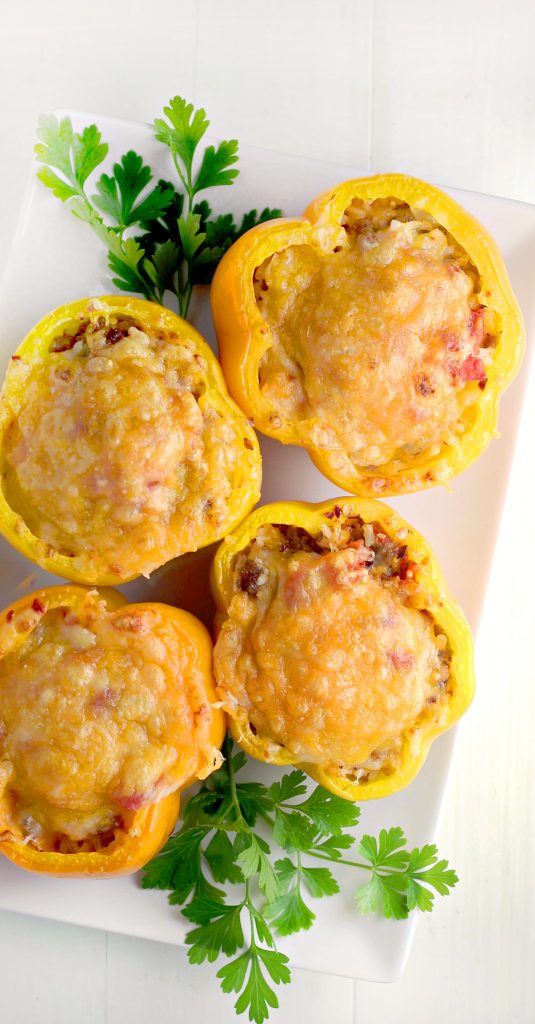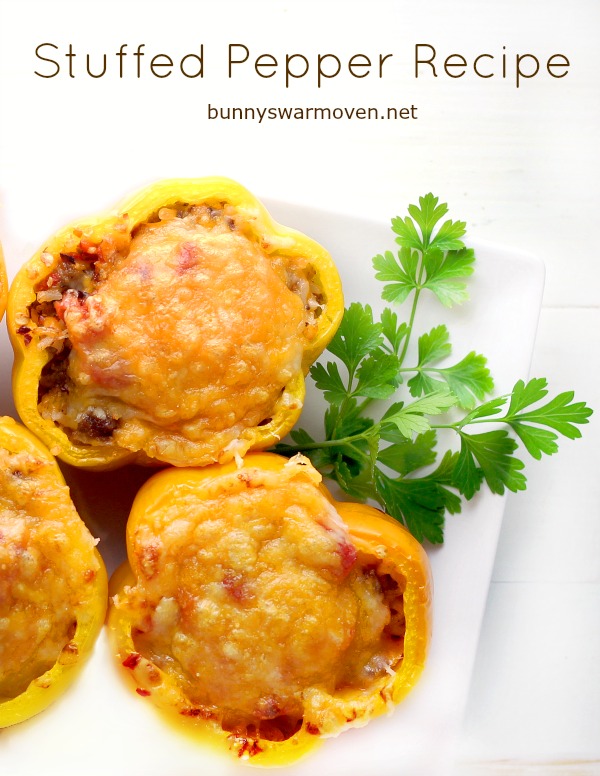 Sumber : https://bunnyswarmoven.net/stuffed-pepper-recipe/
Sumber : https://www.delish.com/cooking/recipe-ideas/a23014857/classic-stuffed-peppers-recipe/