Soft and chewy Coconut Macadamia Bars. The bars are filled with coconut and french vanilla flavor, topped with Dry Roasted Macadamia Nuts and drizzled with chocolate!  Oh yeah these are incredible!  Along with being absolutely irresistible they're a cinch to make with a store bought french vanilla cake mix!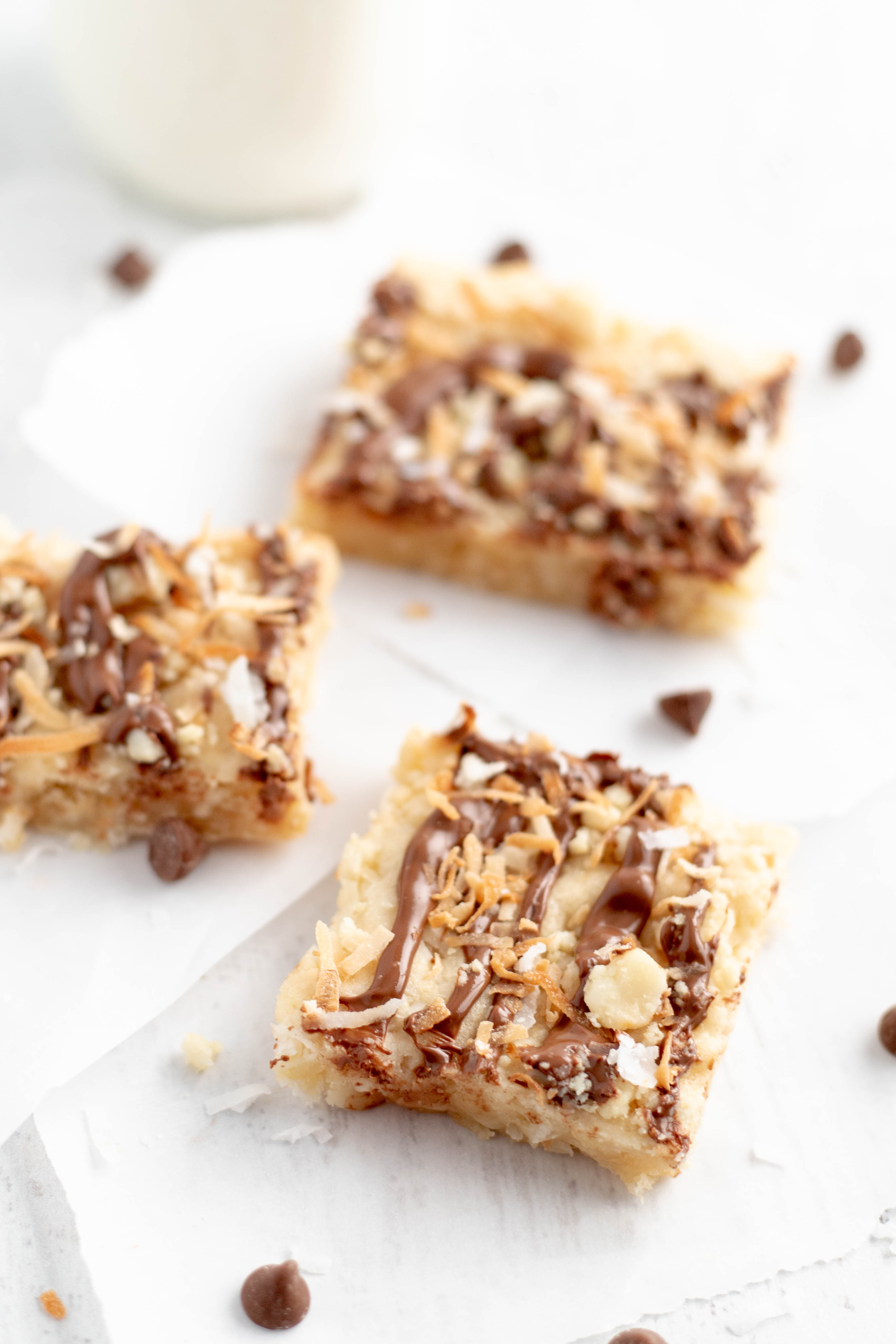 Soft and chewy Coconut Macadamia Bars are down right addictive.  The soft chewy texture along with the french vanilla flavor and coconut is amazing by it's self, the addition of macadamia nuts and chocolate make them over the top delicious!  Making this with a store bought cake mix means it comes together fast, the recipe is about as uncomplicated as it gets. These bars are   perfect in every way, shape or form that you can think of.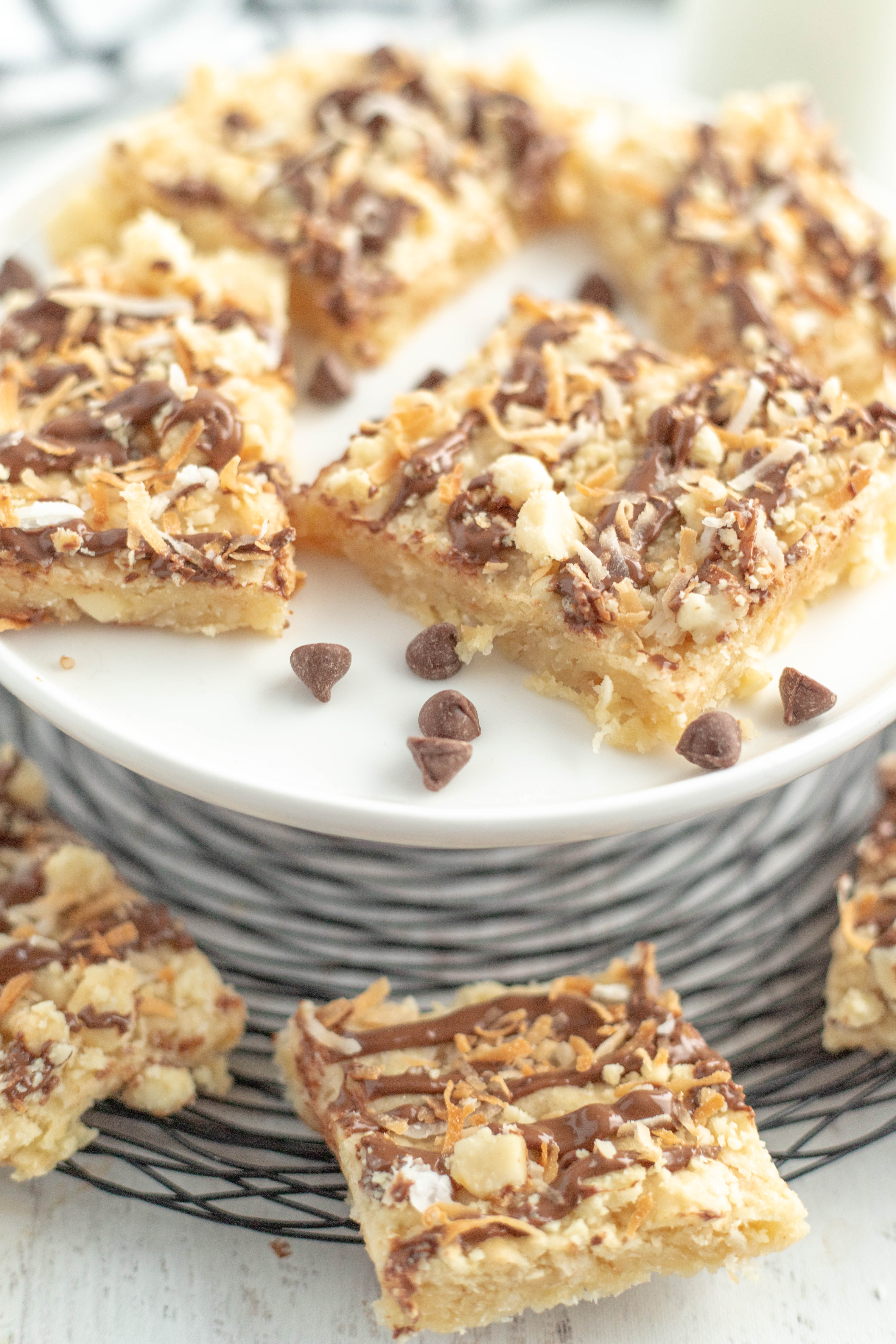 We start the recipe by preheating the oven to 350 degrees and greasing a 13×9 inch baking pan with shortening.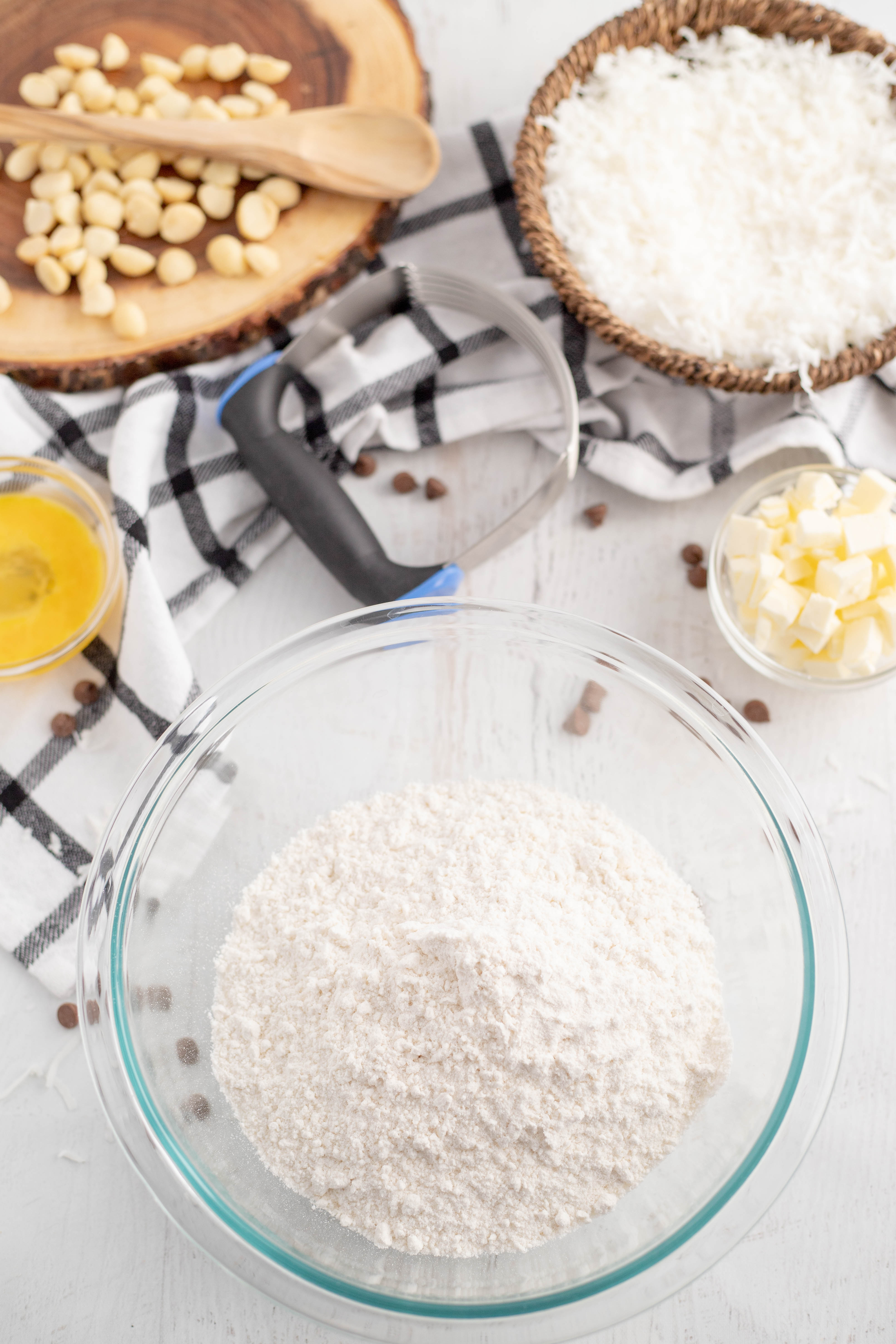 Place one French Vanilla boxed cake mix into a large bowl. Just to give you a place to look when your shopping for boxed cake mixes, I know that Pillsbury and Duncan Hines both make a French Vanilla Cake box mix.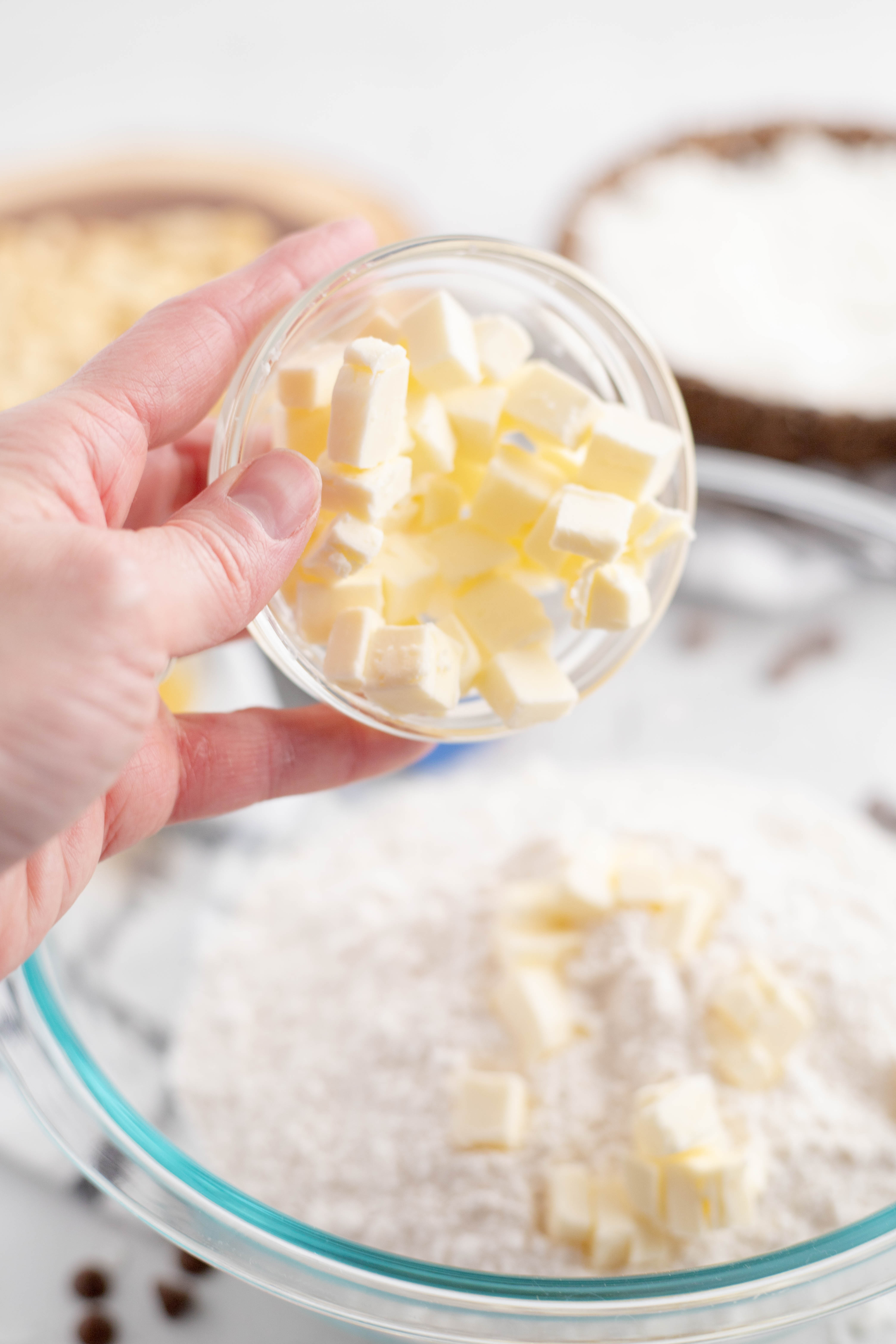 Add 1/3 cup cubed ,cold butter to the cake mix in the bowl.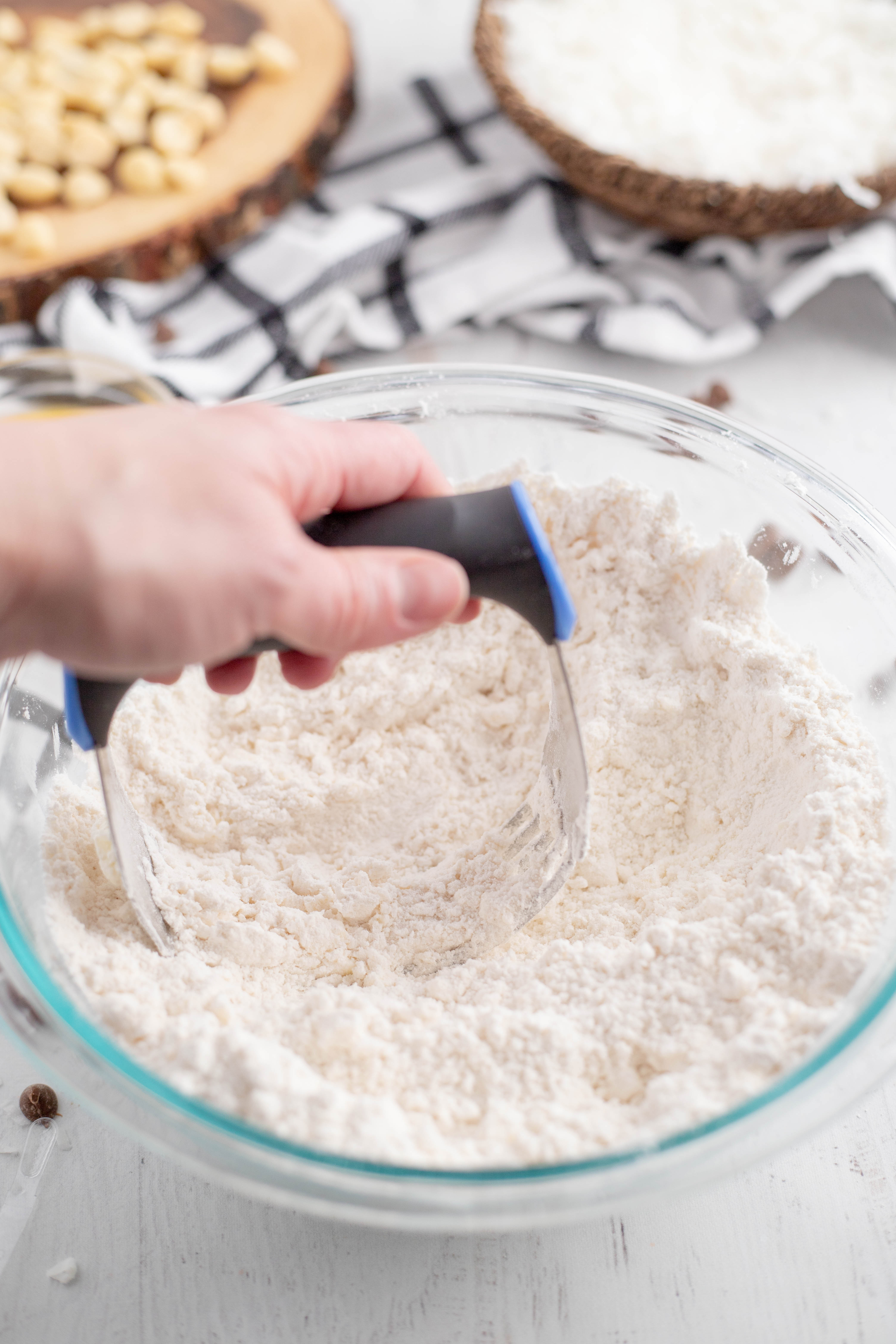 Cut the cubed butter into the cake mix with a pastry blender until it's crumbly.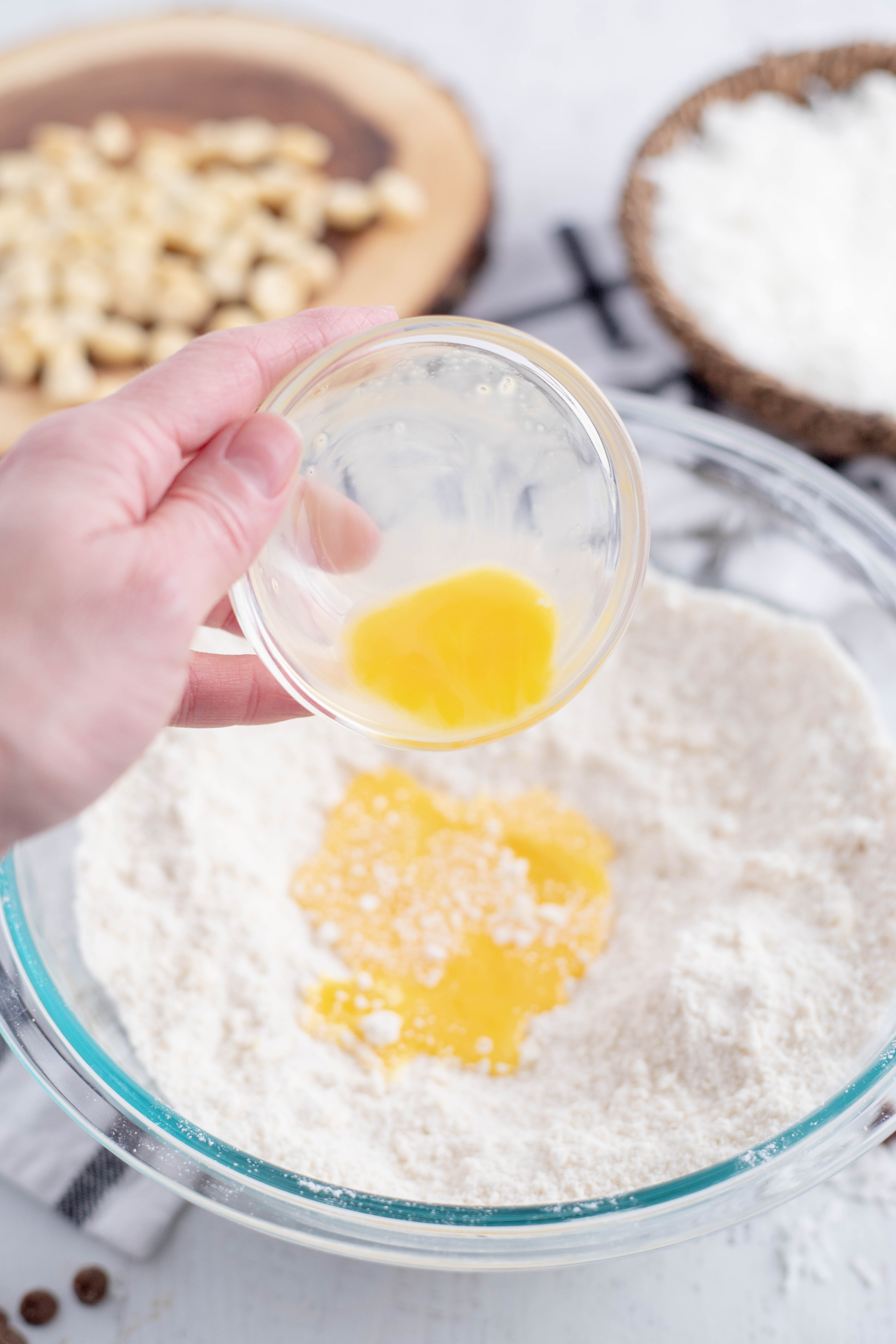 Add 1/3 cup cold water, 1 Teaspoon of vanilla and 1 large slightly beaten egg to the crumby mixture in the bowl.  Mix the ingredients together well.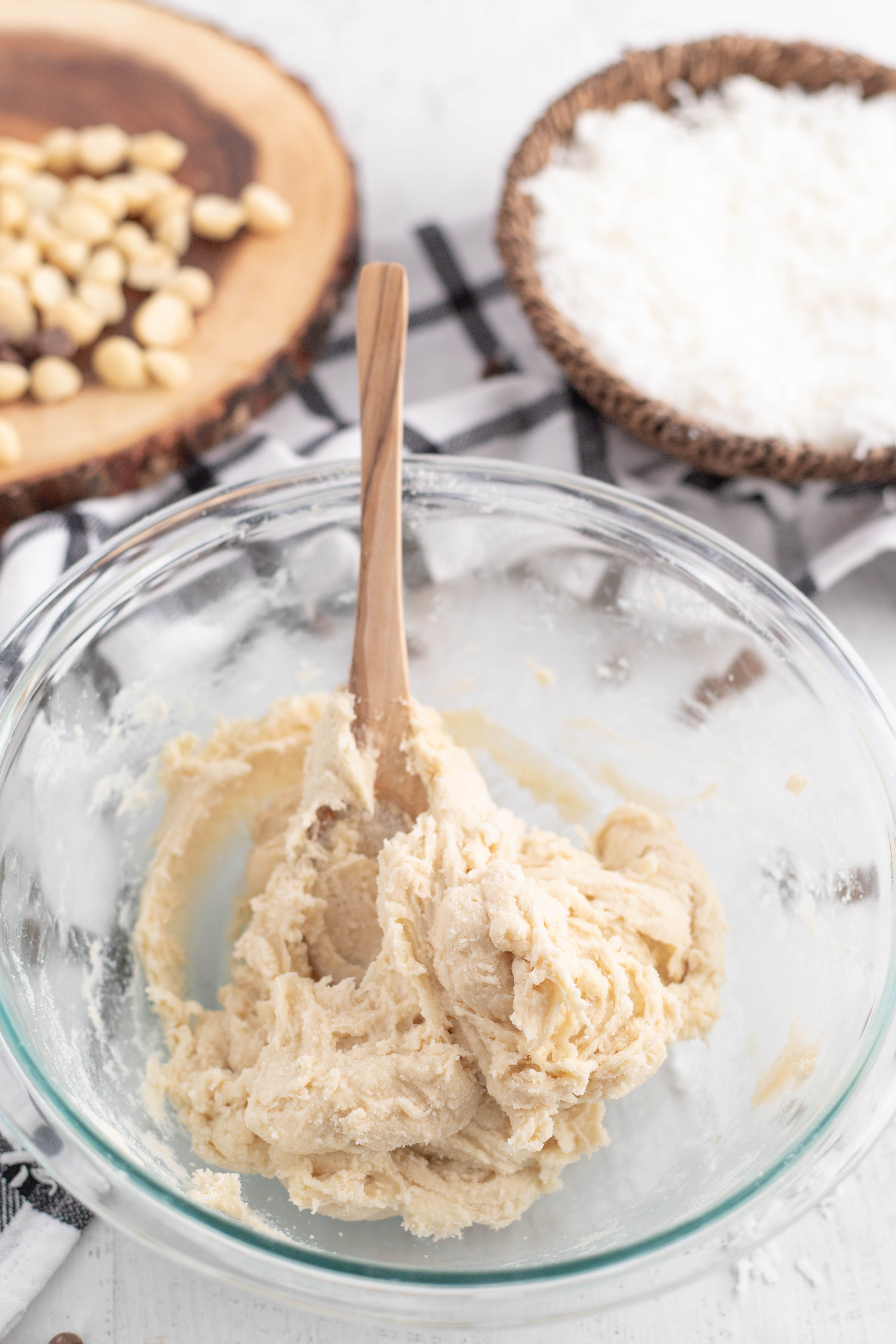 The mixture will resemble a dough after the water, vanilla, and slightly beaten egg  are beaten together.  Stir 1 1/2 cups of flaked sweetened coconut into the mixture.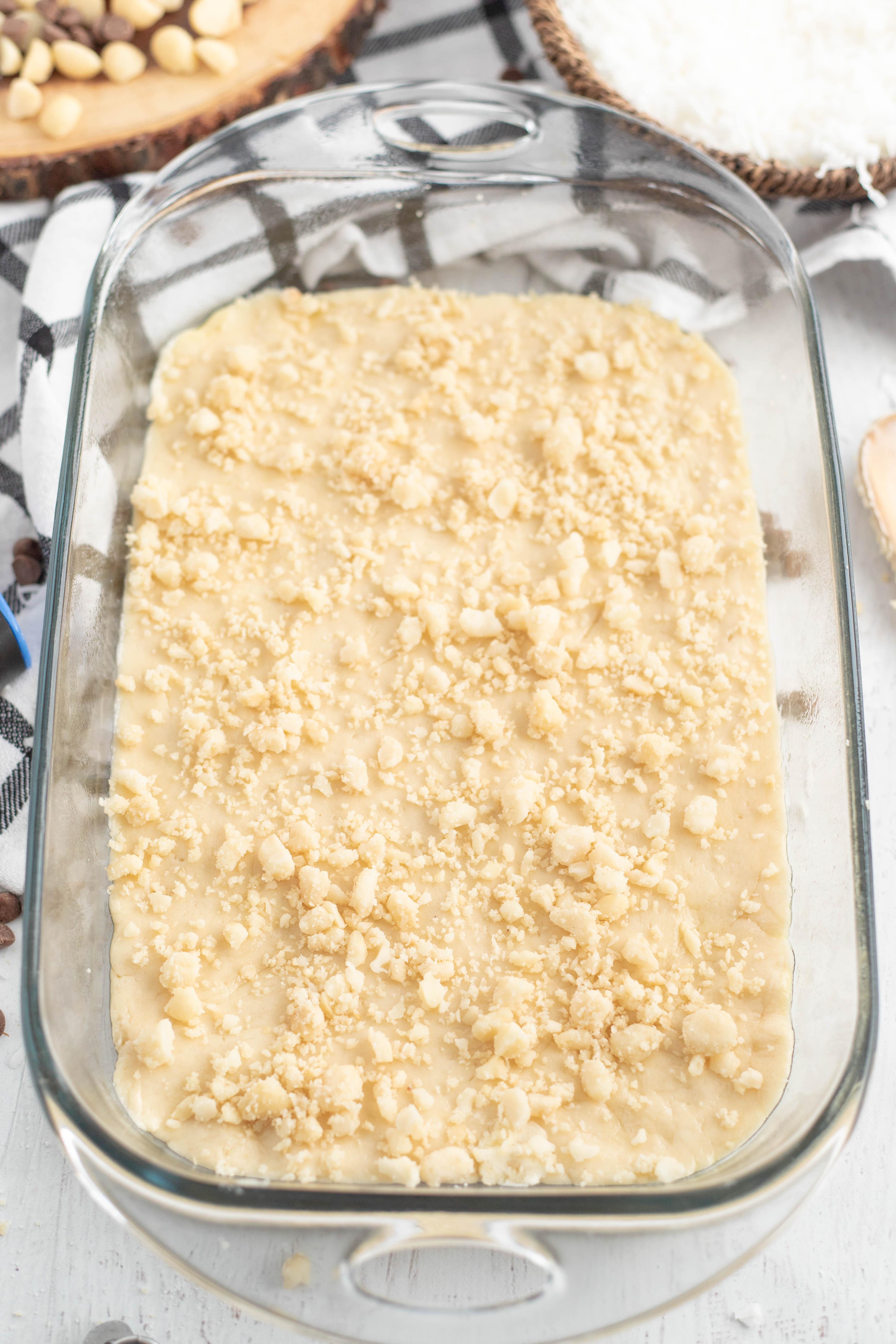 Press the dough into your prepared (greased) 13×9 inch baking pan. Sprinkle the chopped macadamia nuts on to the top of the dough.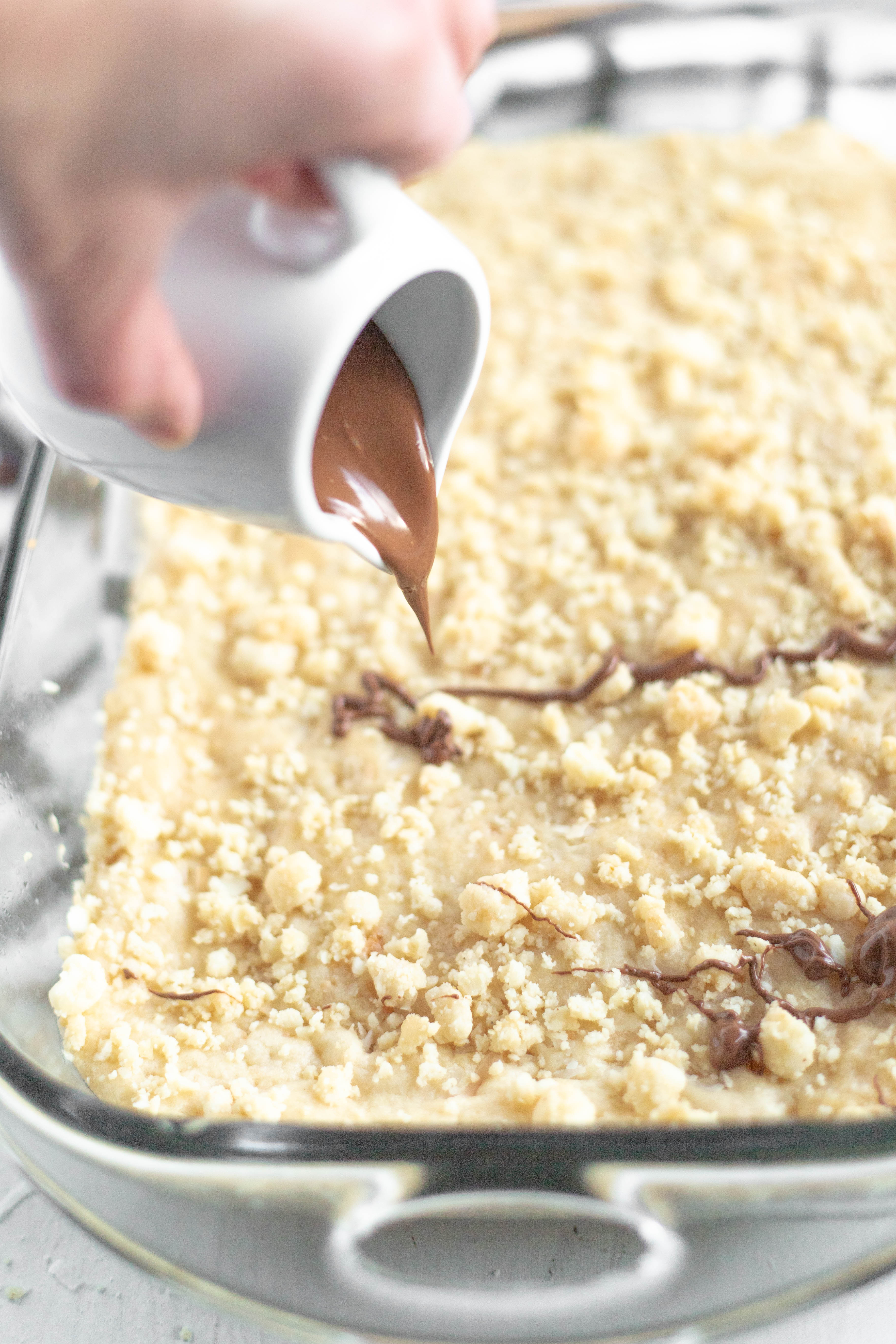 Bake the dough in a 350 degree preheated oven for 15 – 20 minutes. Remove the baking pan from the oven to a cooling rack. Cool for 15 minutes.
Melt the chocolate chips in the microwave or in a double boiler on the stove, drizzle over the baked bars.  Let the chocolate drizzle cool and set before cutting the bars.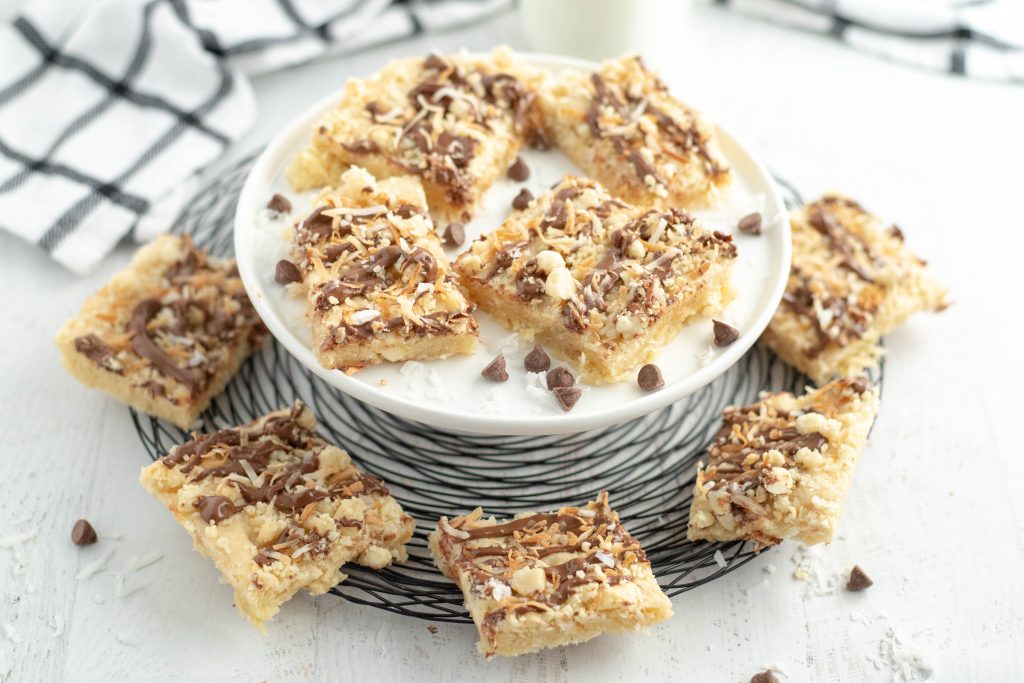 Because the recipe uses a cake mix I want you to think of the possibilities you have in this delicious bar recipe. Just make sure you use the same ingredient measurements( 1/2 cup chips, 1/2 cup nuts) for the recipe. You could use a different flavored cake mix, making sure the weight of the cake mix is the same as the French Vanilla boxed cake mix. Switch the nuts out to pecans or walnuts. Use a different flavored chocolate chip such as white chocolate for the drizzle.  The delicious possibilities are endless and only limited to your imagination, Soft and Chewy Coconut Macadamia Bars, ENJOY!
Ingredients
One French Vanilla Cake Mix Pillsbury or Duncan Hines makes them
1/3 cup butter cold
2 tablespoons water
1 teaspoon vanilla
1 large egg slightly beaten
1 1/2 cups flaked sweetened coconut
1/2 cup chocolate chips semi sweet or milk chocolate…your preference
1/2 cup chopped macadamia nuts
Instructions
1. Preheat oven to 350 degrees. Grease a 13×9 inch baking pan with shortening.

2. Place the dry cake mix in a large bowl. Cut the cold butter into the cake mix with a pastry blender until it's crumbly.

3. Add the water,vanilla and slightly beaten egg, mix well. The mixture will resemble a dough. Stir in the coconut.

4. Press the dough into the prepared 13×9 inch baking pan with your hands. Sprinkle the chopped macadamia nuts on top of the dough.

5. Bake at 350 degrees for 15 to 20 minutes.

6. Cool on rack for about 15 minutes.

7. Melt chocolate chips in the microwave or in a double boiler, drizzle over bars
Sumber : https://bunnyswarmoven.net/soft-and-chewy-coconut-macadamia-bars/