A delicious Italian Drip Beef from The Pioneer Woman made in the crockpot.  Put the ingredients in your crockpot and 5 or 6 hours later reap the reward of having an incredible dinner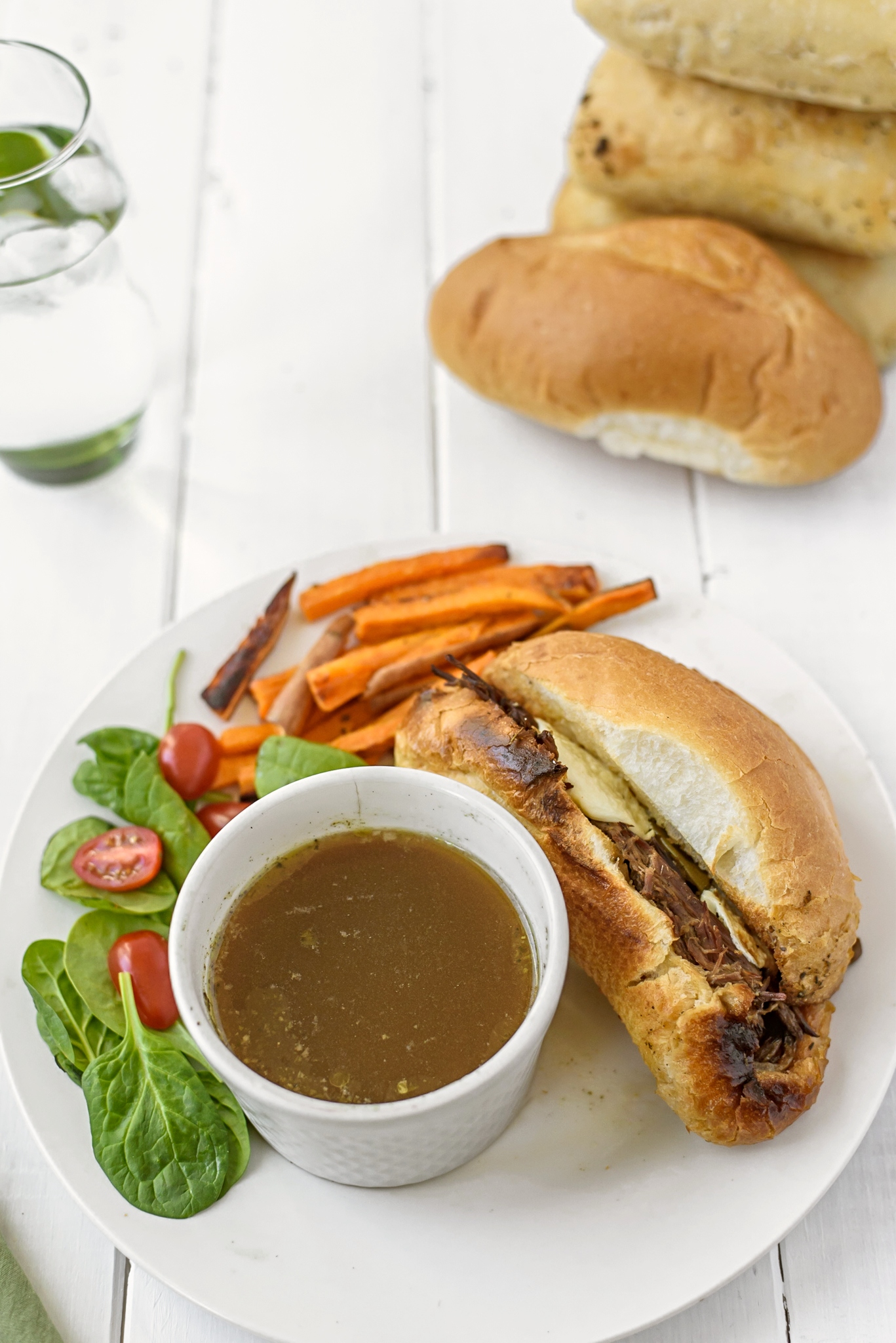 Pioneer Woman's Italian Drip Beef
Tomorrow is the big day. Super Bowl Sunday grubbing. I cannot wait. This recipe, from The Pioneer Woman, is a perfect thing for your football watching extravaganza. I have made this many, many times. It never fails to be moist and tender and crazy easy to make. 5 ingredients. That is it. Can you pour? Can you put a big slab of beef into a pot? Then you can make this. This needs to be made the day before you are going to eat it. The flavors hang out and become friends. Really, really good friends.
The meat just falls apart. You use a fork and it shreds all on its own. Toast some sub rolls and grab some slices of cheese. I really like the spicy pepper jack with this, but use whatever you have around. The sandwich of your dreams.
Italian Drip Beef Ingredients:
1 whole 2 – 4-pound Beef Chuck Roast
1 can Beef Consomme or Beef Broth
3 Heaping Tablespoons Italian Seasoning
1 Teaspoon salt
1/4 cup water
Half a jar of 16 ounce Pepperoncini Peppers
Buttered and Toasted Sandwich Rolls
Sauteed Onions
Mozzarella cheese slices

Step By Step: Italian Drip Beef
Place the 2 – 4-pound chuck roast in the crockpot.  The next step is to add either Beef Consomme or Beef Broth to the crockpot. For those of us (including me) who may have never used Beef Consomme when cooking, there is a difference between the two.  Consomme and has a richer and more flavorful taste to it than beef broth. It's your choice which to use, either one will give you wonderful flavor. You can find Beef Consomme near the Beef Broth in the grocery store.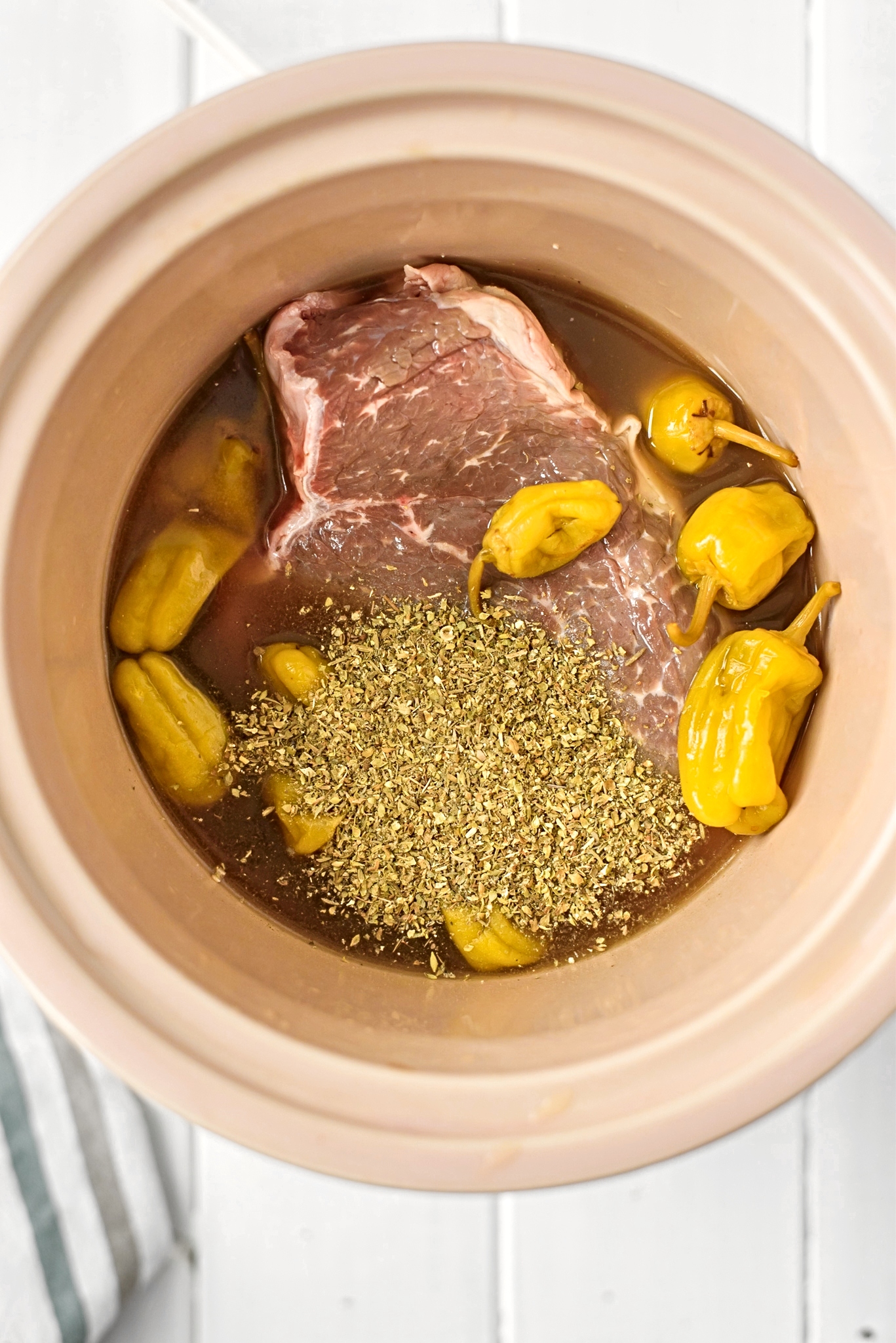 Next, add 3 heaping Tablespoons of Italian Seasoning, 1 Teaspoon salt, 1/4 cup water and half of a 16-ounce jar of Pepperoncini Peppers to the crockpot. Stir the ingredients together lightly to combine them. Put the lid on the crockpot, turn the heat to low.  Cook the mixture for 5 to 6 hours until the beef is fork tender and falling apart.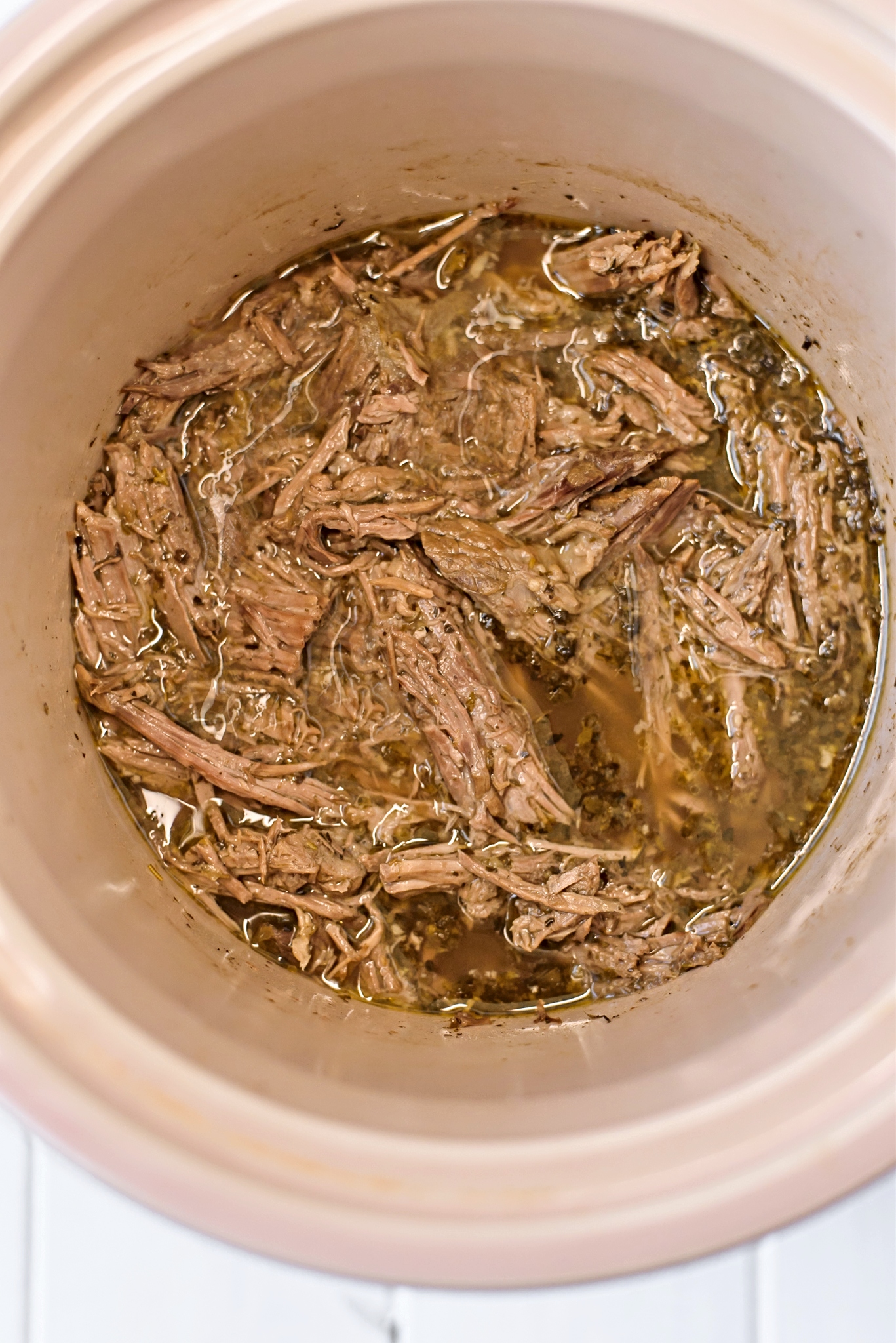 Remove the beef roast from the crockpot and shred it with two forks so you don't have any big pieces of beef. You can either serve the beef immediately or put it back into the crockpot to keep it warm until you're ready to use it. You can also make Italian Drip Beef the day before you're going to use it and store it in the fridge overnight. Remove the hardened fat from the top and reheat either in the crockpot or in a large saucepan before serving it.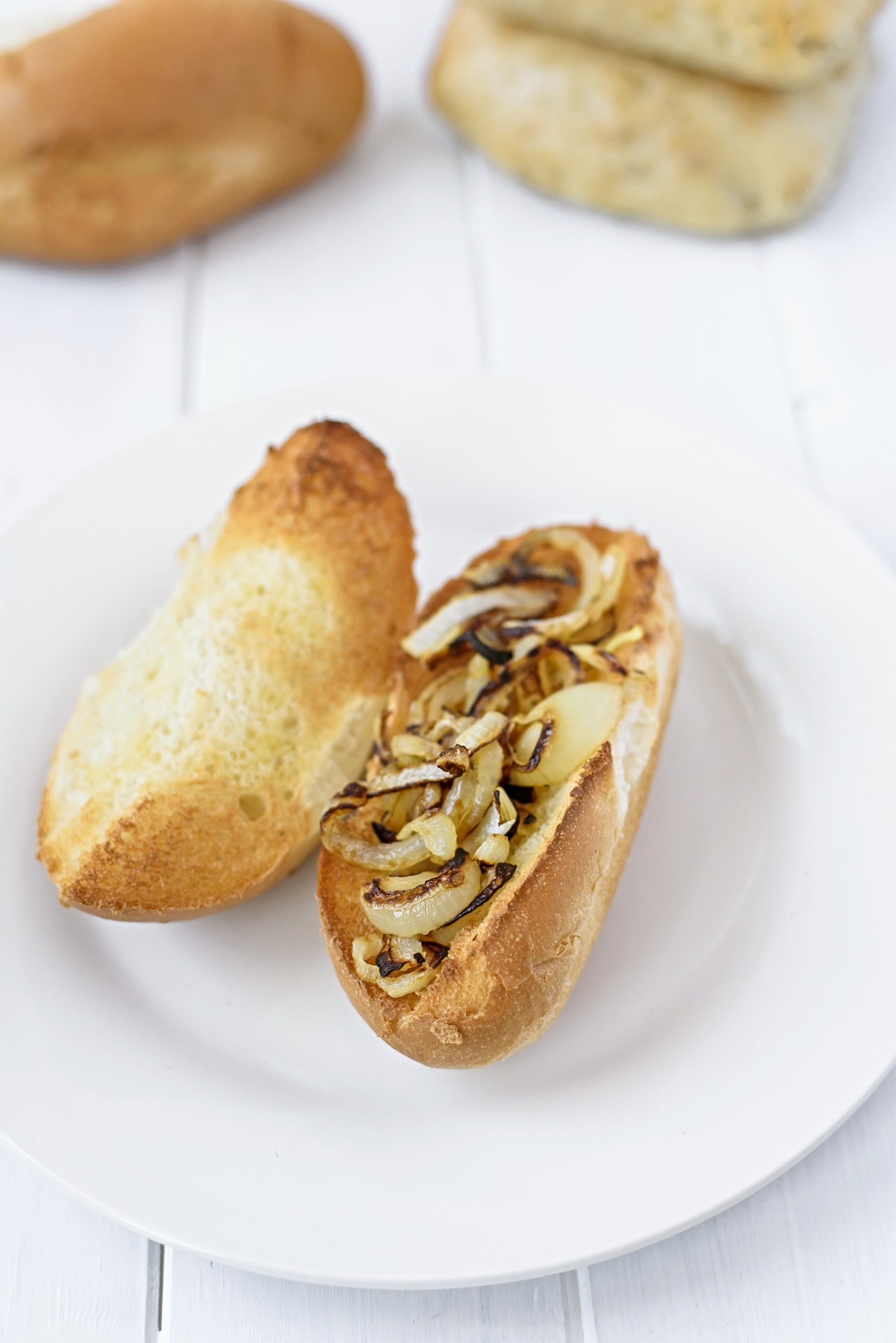 Before Serving…
Before I served the drip beef I opened up the Italian Bread Rolls and brushed them with butter on both sides and toasted them in my frying pan. Next, I sauteed onions in a little olive oil and put them on top of the toasted rolls then piled the beef on.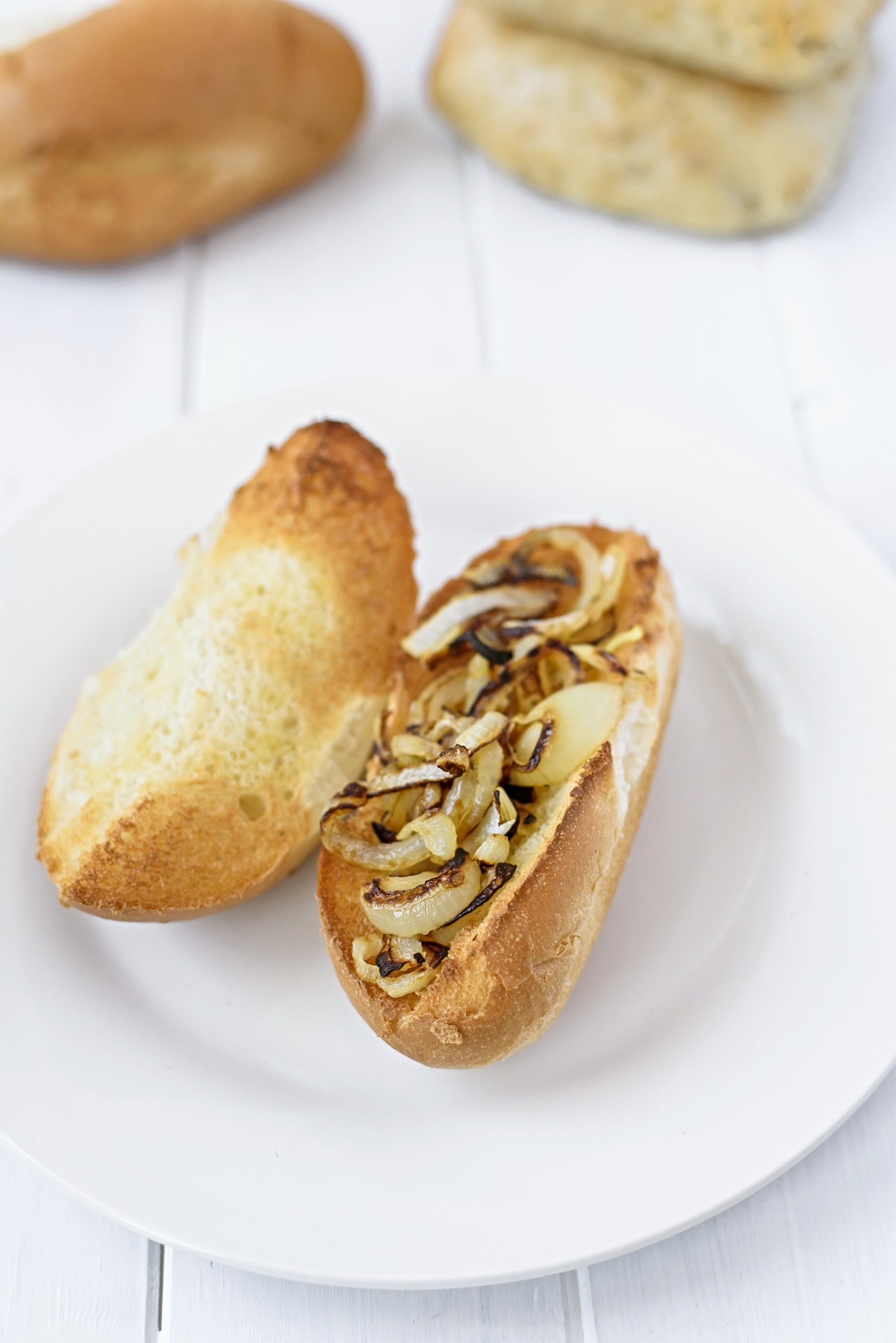 After that, I topped the sandwich with slices of fresh mozzarella cheese.  I placed the sandwich under the broiler until the cheese was bubbling hot and slightly browning. The drip was served on the side to dip each tasty bite into. WE LOVED IT!!  Pioneer Woman's Italian Drip Beef is so easy to make, it's the perfect sandwich to make and enjoy all year long. This delicious recipe can be made and taken to :
Pot Luck Dinners
Football Parties
Office parties
Summer and Winter Celebrations
Graduation Parties
Bridal Showers
    Pioneer Woman's Italian Drip Beef, it's what's for dinner and it's delicious, ENJOY!!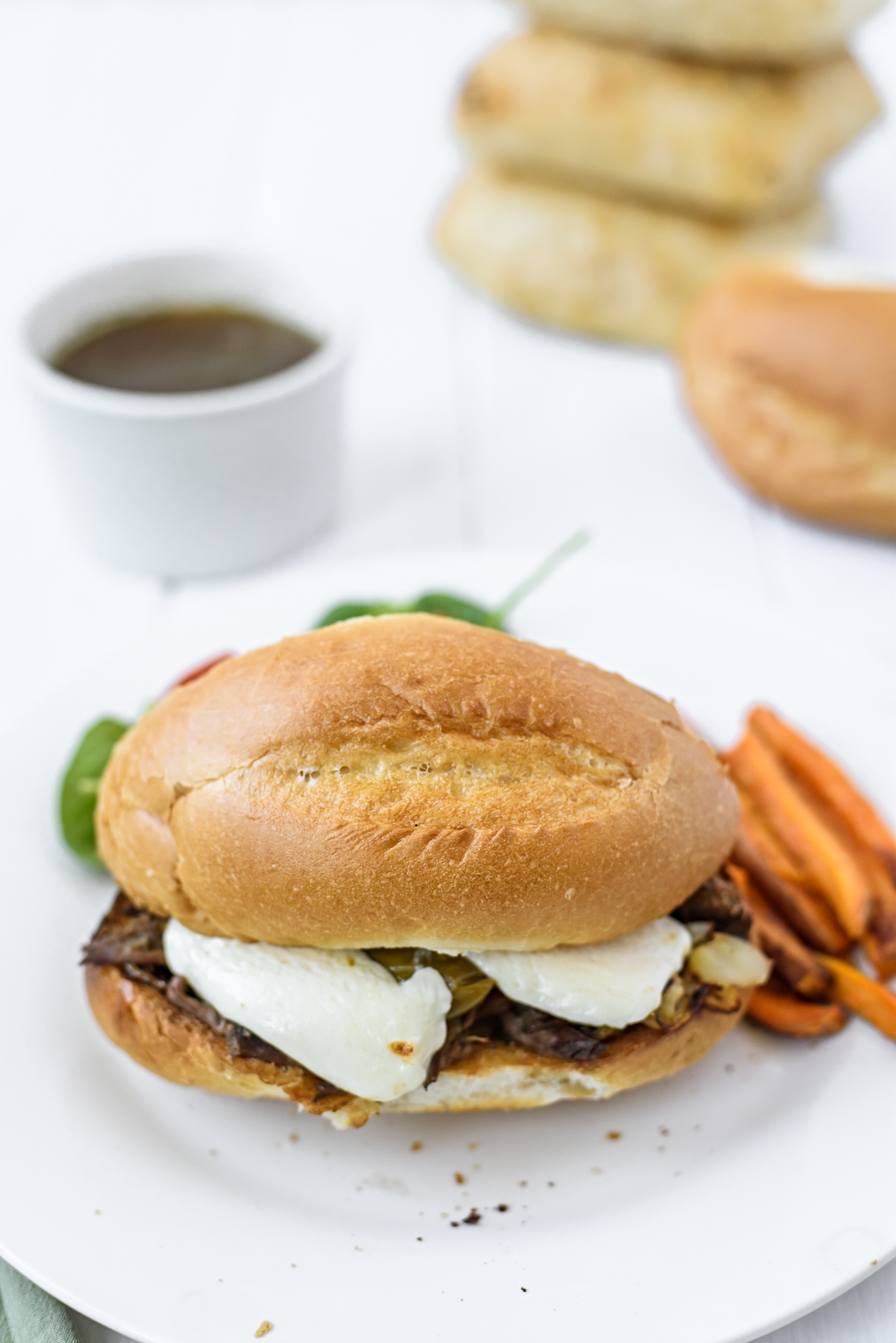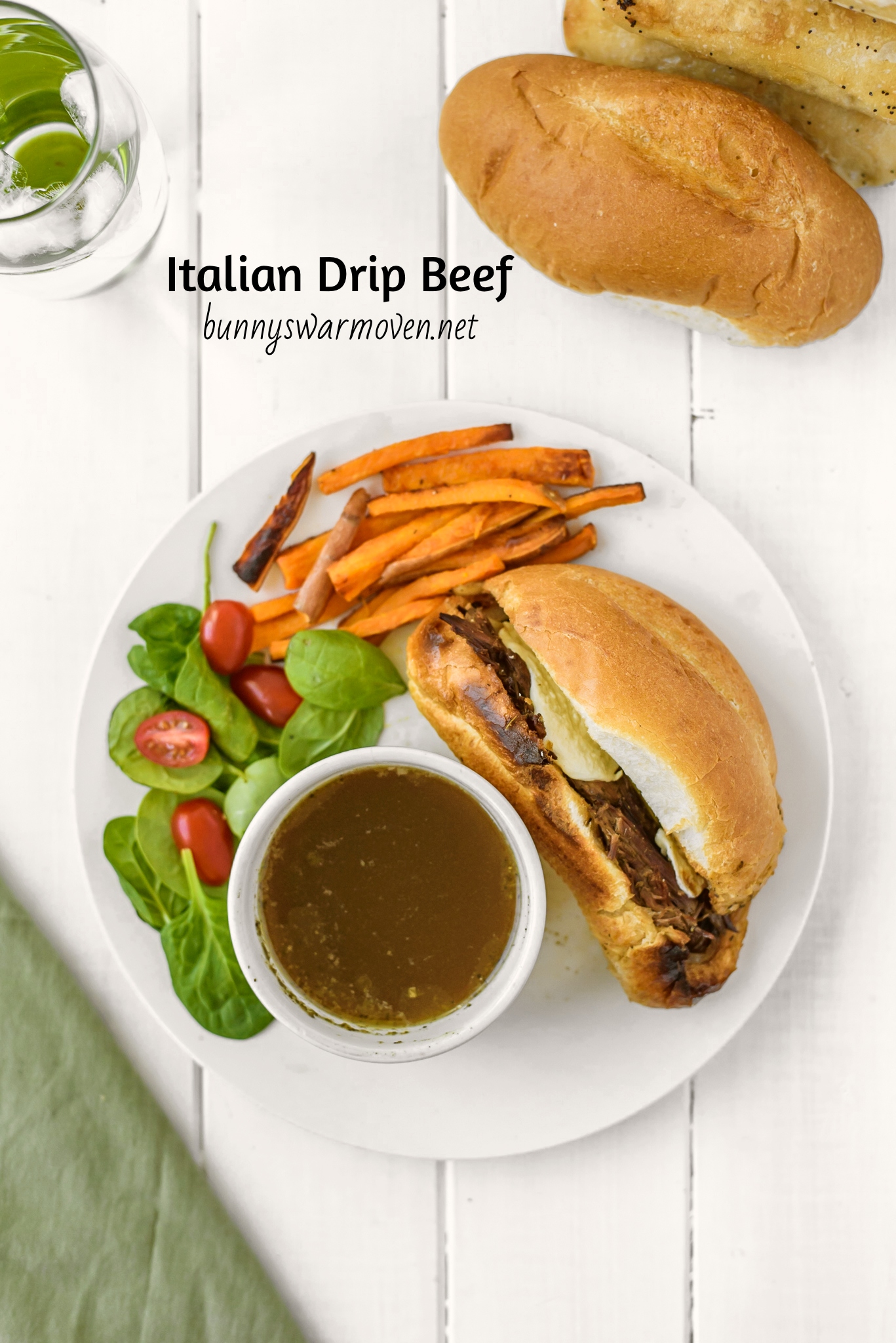 Sumber : https://bunnyswarmoven.net/pioneer-womans-italian-drip-beef/
Sumber : https://bakedbree.com/italian-drip-beef-sandwiches