Easy Parmesan Crusted Chicken is simple to make using either boneless skinless chicken breasts or bone-in chicken parts. This parmesan crusted chicken is tender delicious and flavorful.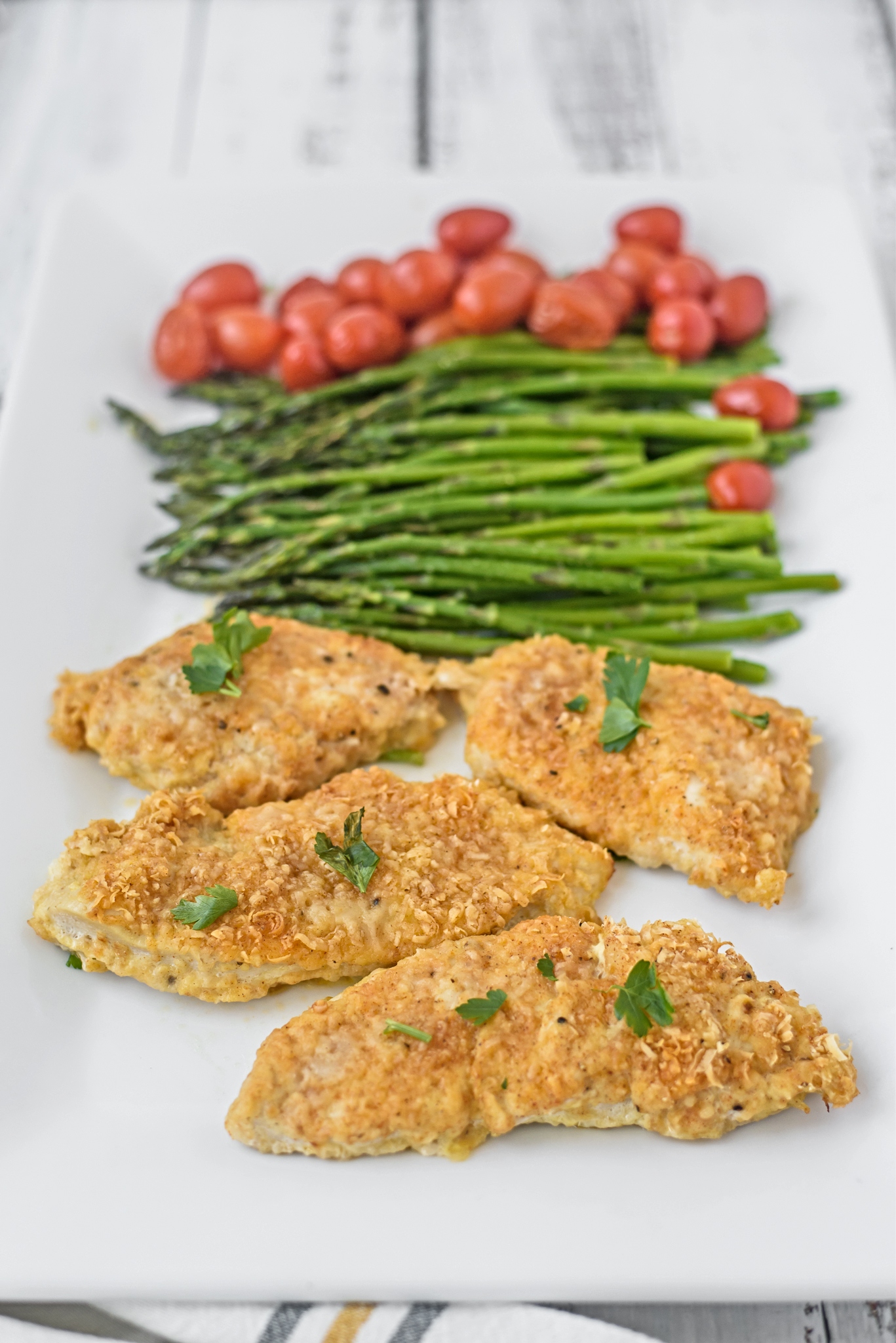 We eat a lot of chicken in this house so when my friend Beverly gave me the recipe for easy parmesan crusted chicken that she's been making for 40 years I was anxious to try it.  After making it, I can see why she's held on to it and been making it for as long as she has! I loved the mild Parmesan flavor and how very tender the chicken was!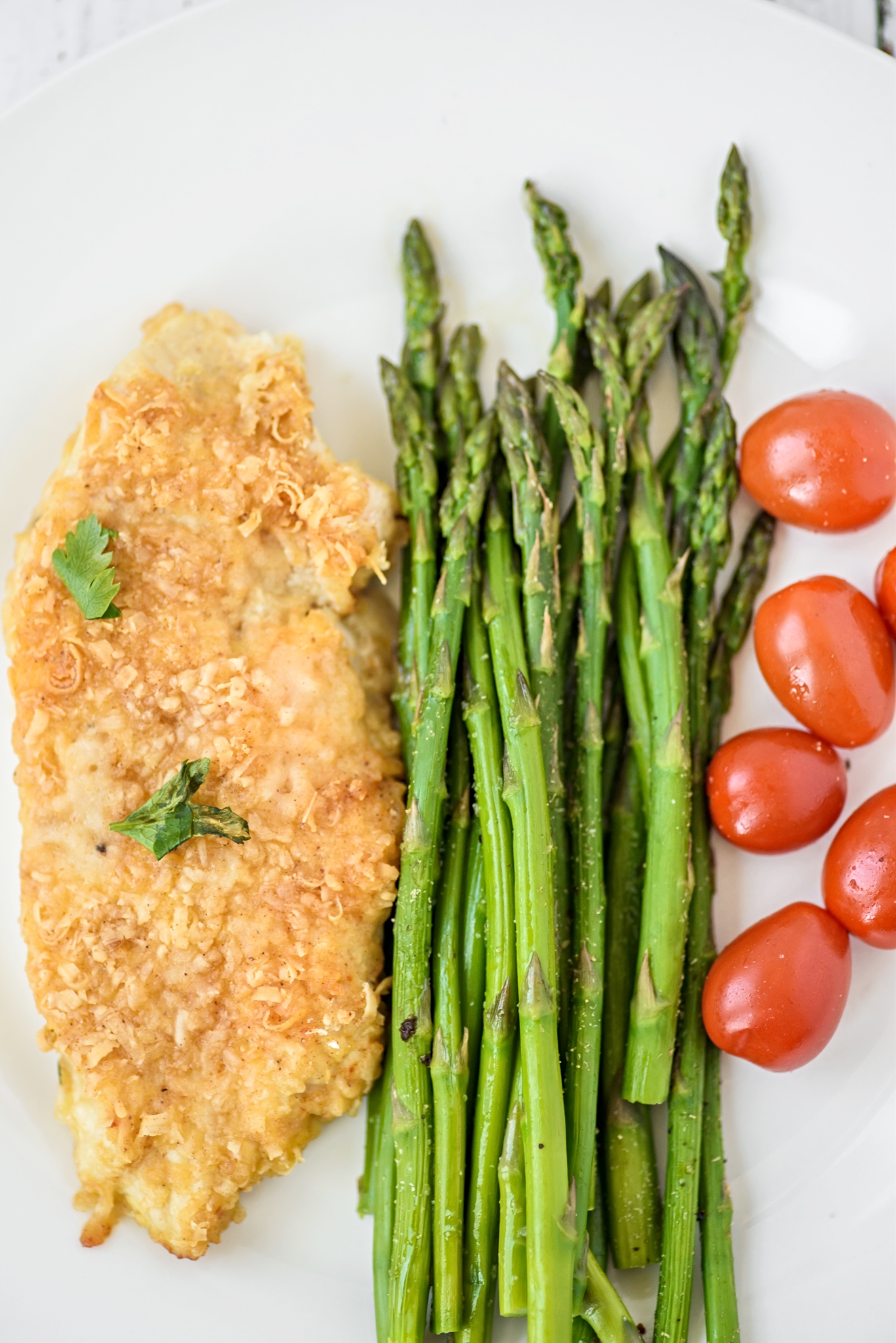 I have used bone in chicken drumsticks and thighs and boneless chicken breast to make Parmesan Crusted Chicken.  One of the things you want to do before coating the chicken, whether your using chicken parts  or breasts is remove the skin.   I've made this recipe without removing the skin and trust me it was a lesson learned. It bakes up great but when you take your first bite the skin comes off the chicken, which has all the Parmesan coasting on it so your left with the skin laying on your plate and naked chicken.  When you take the skin off the chicken and coat it, it works just fine.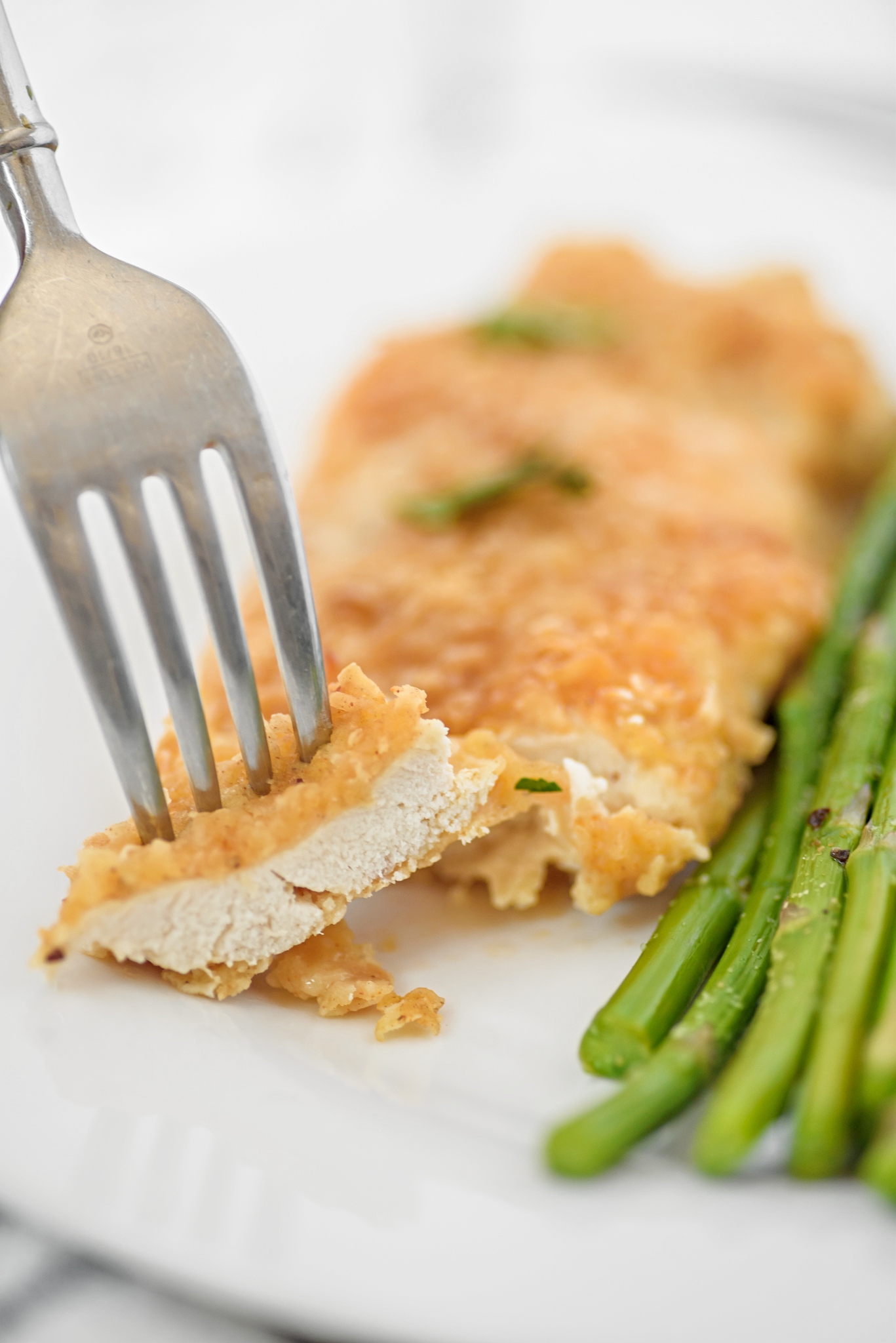 If your making this with bone in chicken parts the time they bake in the oven will be longer than if you use boneless chicken breasts. The temperature will be the same 350 degrees, but the bone in chicken parts will bake for one hour in the oven while the boneless chicken breasts will only take about 25 minutes. Pounding the boneless chicken breast to an even thickness will help the breast cook more evenly in the oven.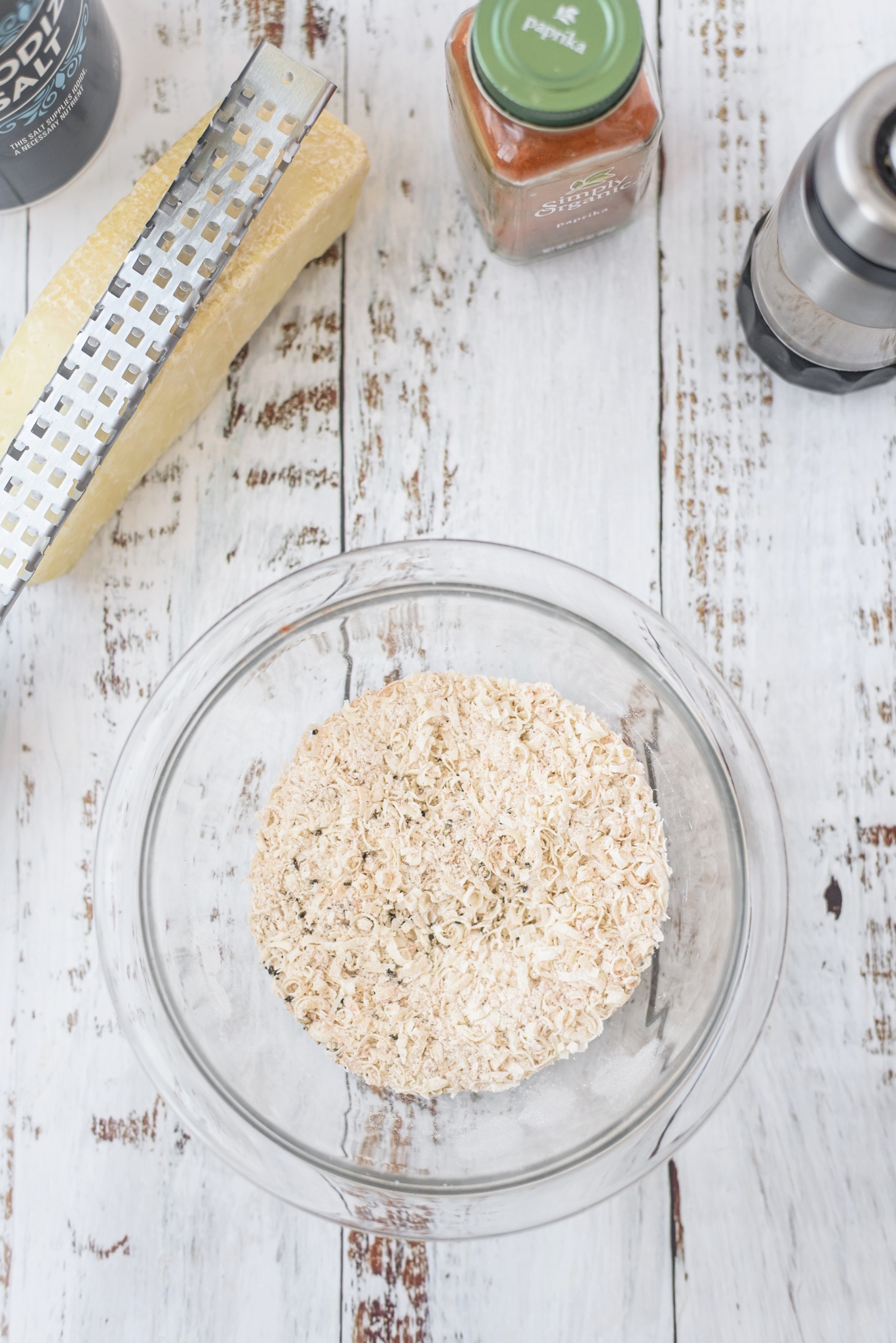 Parmesan Crusted Chicken Coating Ingredients:
1/2 cup grated Parmesan Cheese
1/4 cup all purpose flour
1 Teaspoon salt
1 Teaspoon black pepper
1/2 Teaspoon Paprika
1 egg
1 Tablespoon milk
2 Tablespoons melted butter
1 egg beaten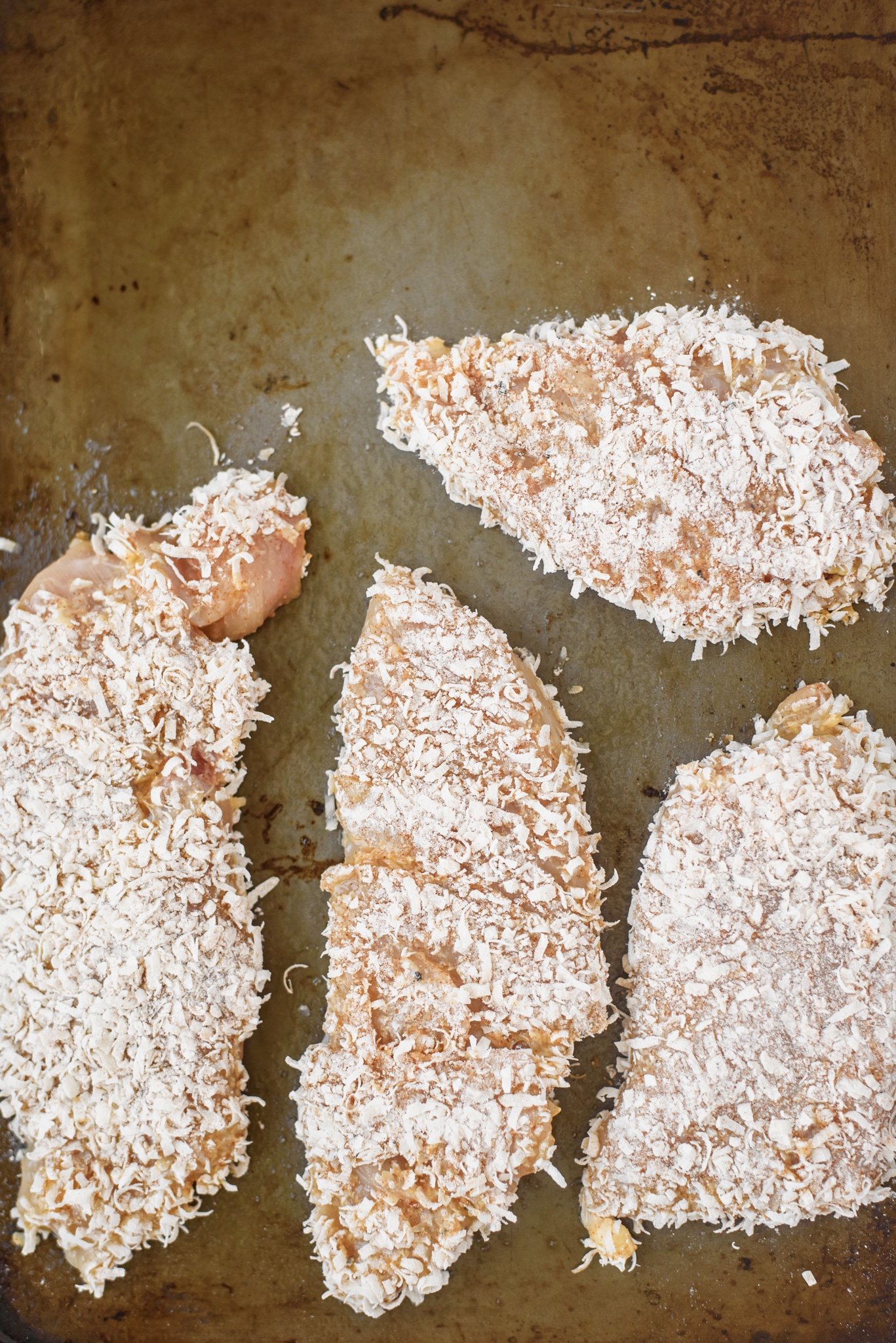 Mix the cheese, flour, salt, pepper and paprika together in a medium bowl. Spread the cheese mixture on a large plate so it's easier to roll the chicken in to coat. .Slightly beat an egg with milk in a shallow bowl. A pasta bowl works well.  Dip chicken in egg mixture and then coat with cheese mixture. Place the chicken in a single layer on a baking sheet pan and pour the melted butter over top of the chicken. Bake at 350 for about 1 hour if using chicken thighs or drumsticks. Bake at 350 degrees about 25 minutes if using boneless skinless chicken breast.  While your at it, you can add some veggies to the sheet pan to bake along with the chicken to make dinner super easy!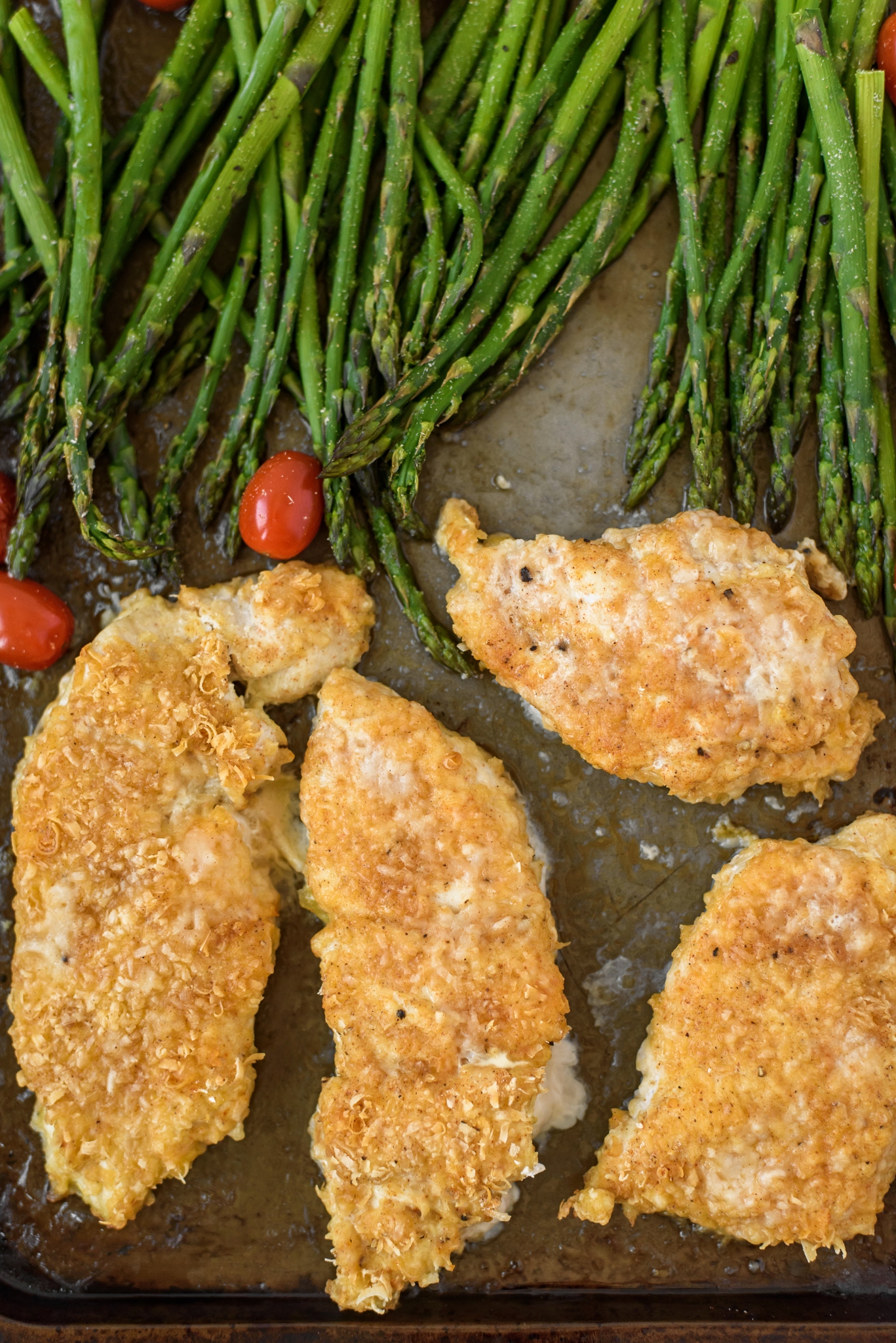 You could certainly tweak the coating recipe and add a little garlic powder, maybe some fresh herbs if you like just don't over power that great Parmesan flavor.  I always make a recipe as is first, then tweak it if I feel like it needs it the next time I make it.  Parmesan Crusted Chicken is fantastic as chicken Fillets but it can all so be make into chicken fingers and chicken nuggets. Use the chicken fillets we made together today and make a sandwich with them for dinner with fries or use it as a protein in a dinner salad. The possibilities are delicious, ENJOY!

Sumber : https://bunnyswarmoven.net/parmesan-crusted-chicken/