Overnight French Toast Casserole is a decadent breakfast casserole made with cinnamon bread and a layer of cream cheese in the center.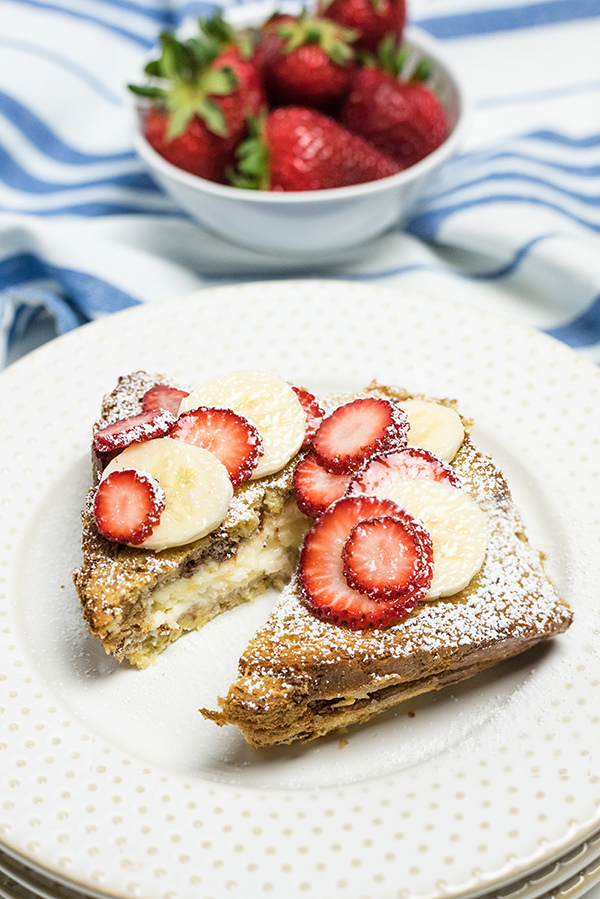 This delicious breakfast casserole is assembled the night before you're going to serve it and baked off in the morning. Treat your family or overnight guests to a fantastic breakfast treat that's incredibly easy to make. Let's gather the ingredients and make the overnight French toast casserole together.
Overnight French Toast Casserole Ingredients:
8 ounces cream cheese, room temperature
3 Tablespoons white sugar
8 slices cinnamon bread
4 eggs, room temperature
1/2 cup milk
fresh fruit of your choice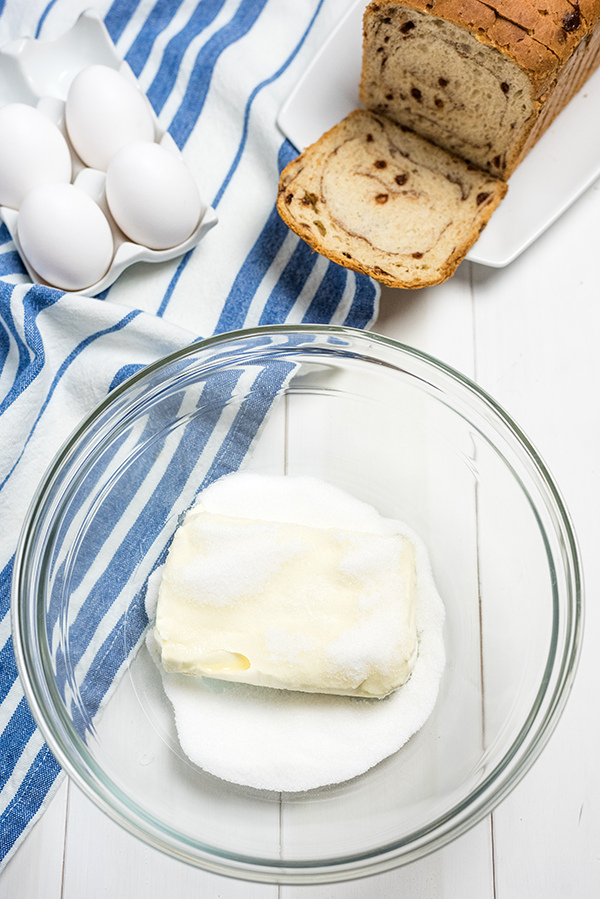 Using an electric mixer, beat the room temperature cream cheese with the sugar until well incorporated.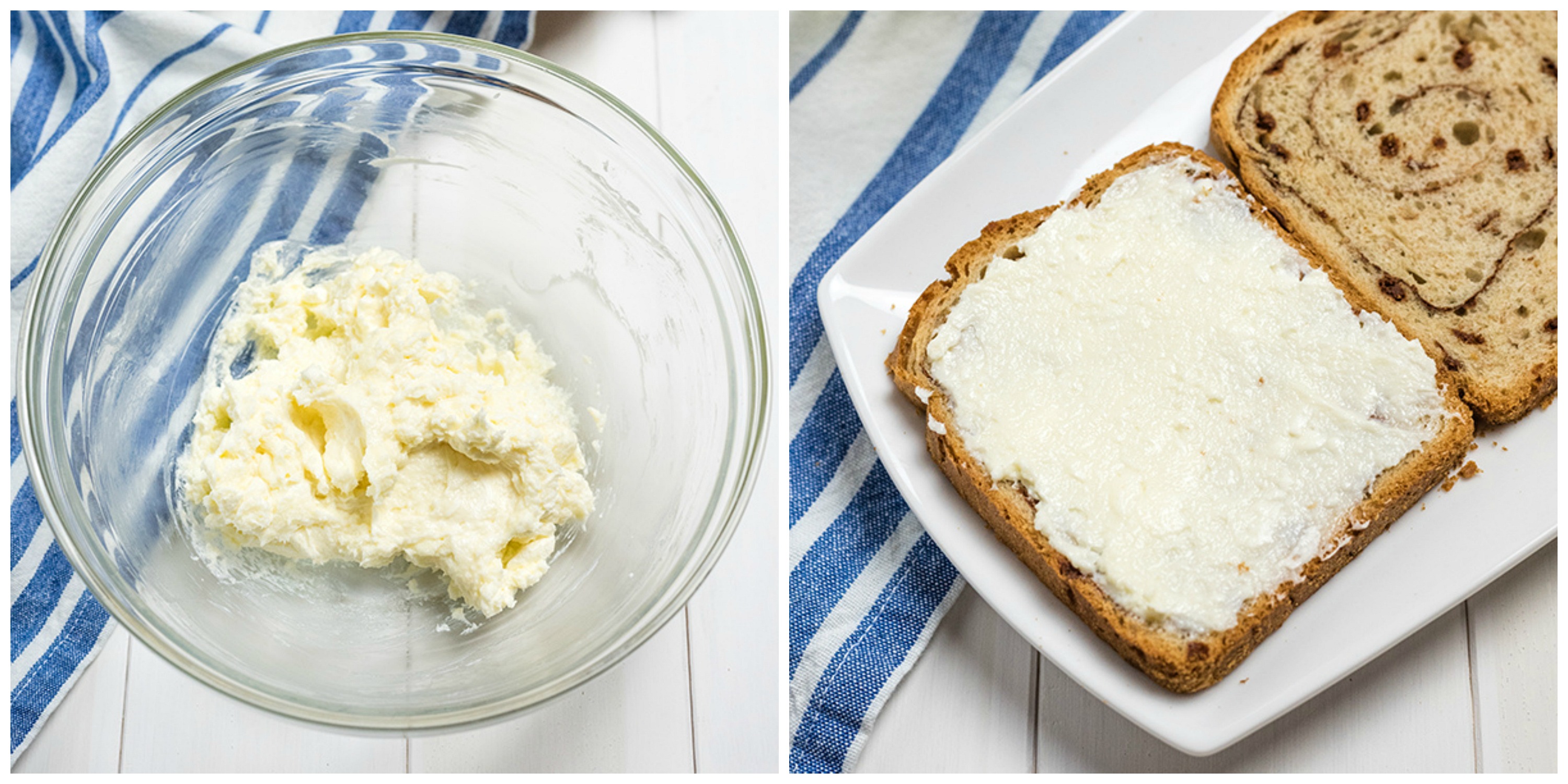 Place the cinnamon bread down on your kitchen counter, slather the cream cheese on one side only of all 8 slices of bread.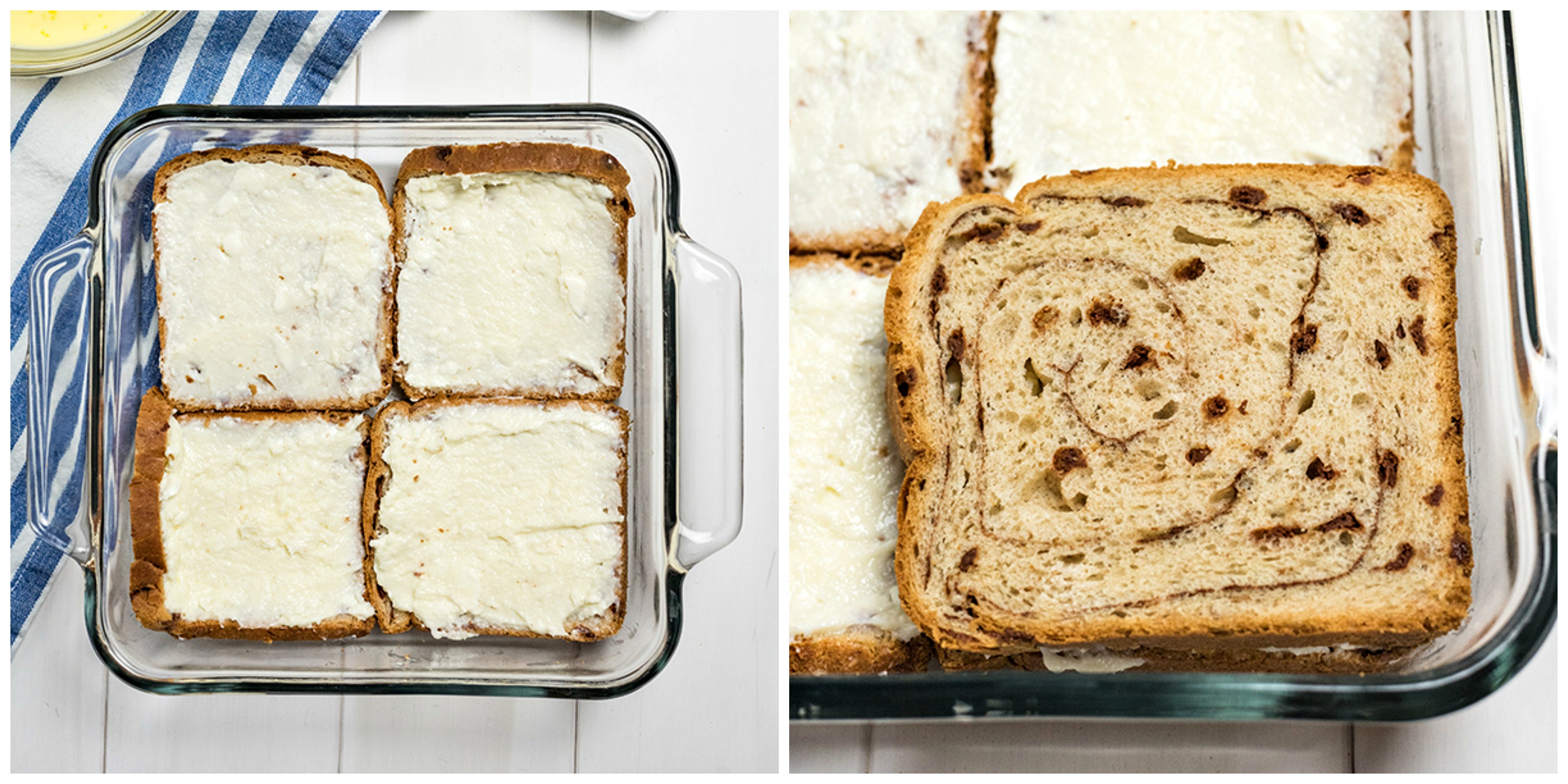 Grease an 8-inch square baking dish. Place four slices of cinnamon bread in the pan, cream cheese facing up. Place the remaining four slices of cinnamon bread on top of the bread in the pan, cream cheese facing down to make a sandwich. We are getting closer to that overnight French toast casserole, y'all!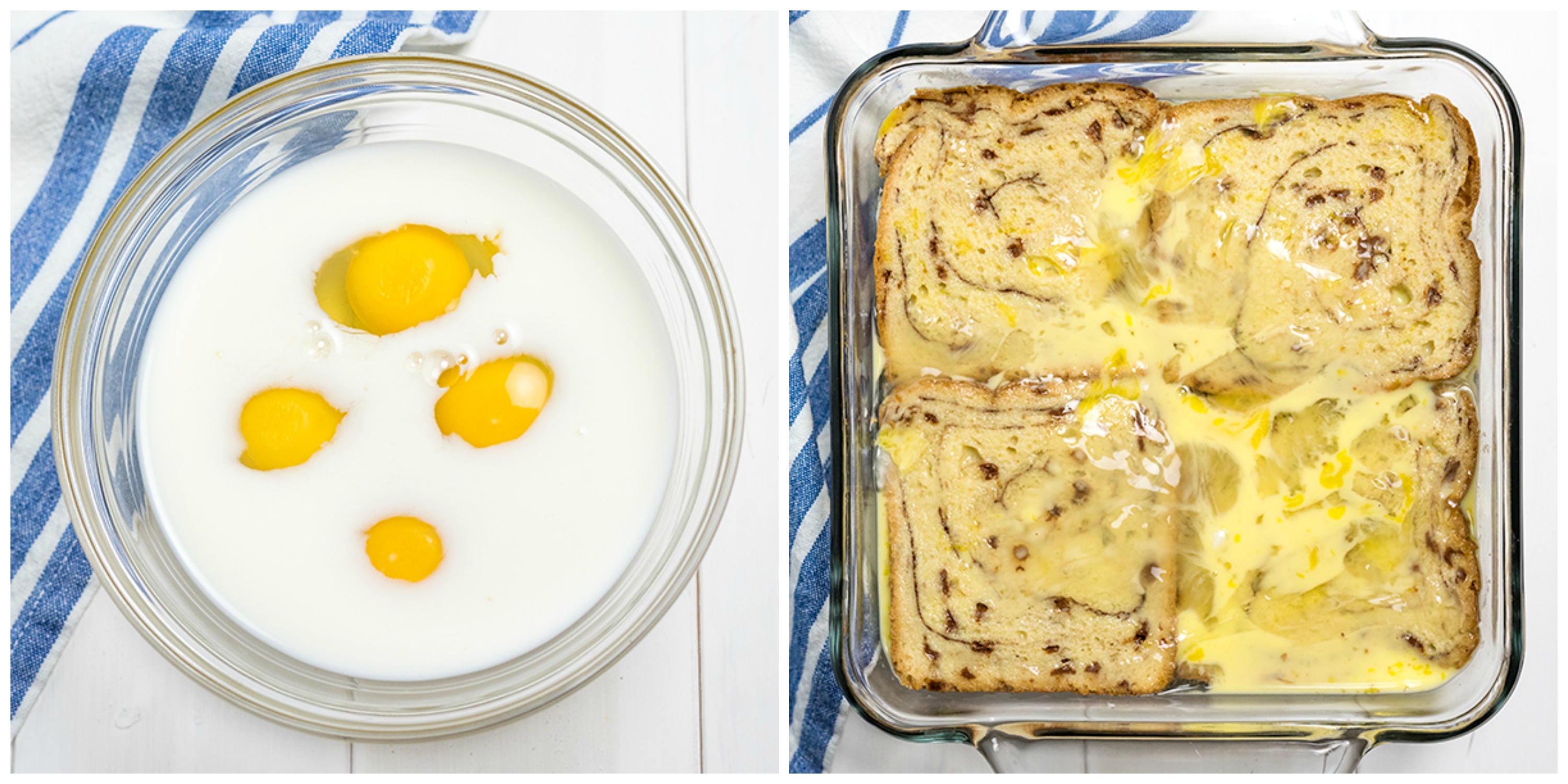 Whisk the eggs and milk together and pour over the bread. Cover the pan with plastic wrap and refrigerate overnight. In the morning, preheat your oven to 350 degrees, bake the casserole uncovered for 30 to 35 minutes or until the top is light brown and center is set.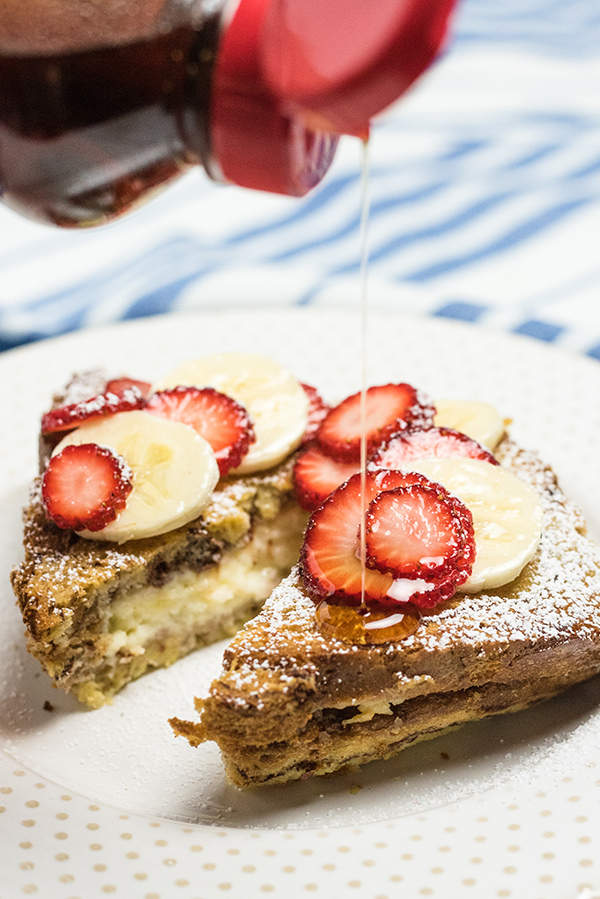 The cream cheese layer in the center of the cinnamon bread is wonderful and would pair well with any fruit you choose to serve it with.  It would make a delightful weekend or holiday morning breakfast treat. Serve Overnight French Toast Casserole with the fruit of your choice and syrup for a decadent breakfast treat.  Homemade goodness from our house to yours, Enjoy!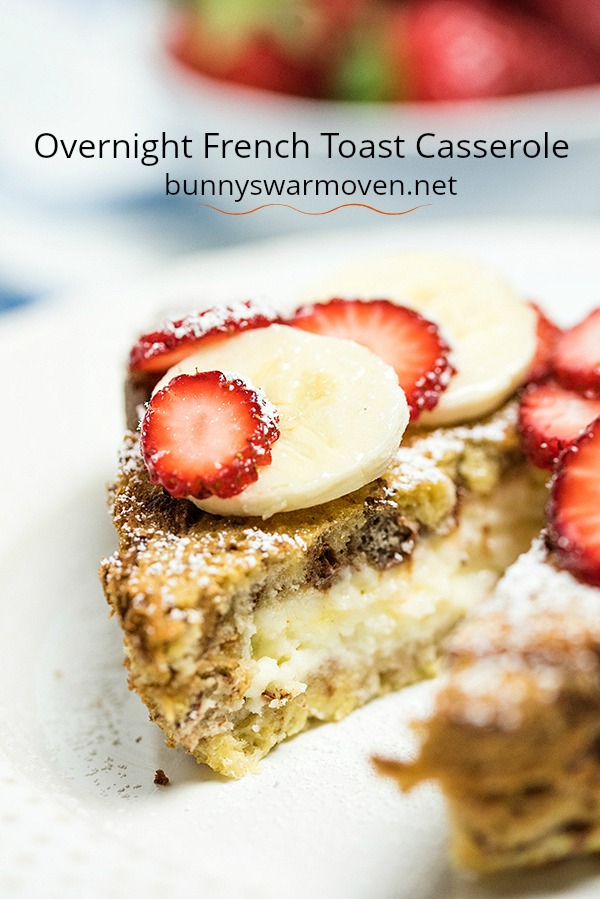 Ingredients
8 ounces cream cheese room temperature
3 TBLS sugar
8 slices cinnamon bread
4 eggs room temperature
1/2 cup milk
fresh fruit of your choice
Instructions
Bake 350 degrees. Grease an 8 inch baking dish.

In a medium bowl beat the cream cheese and sugar until well incorporated.

Place the cinnamon bread down on your counter. Spread the cream cheese mixture on one side only of all the bread.

Grease an 8 inch square baking dish. Place 4 slices of cinnamon bread in the pan, cream cheese facing up. Place the remaining 4 slices of bread on top of the bread in the pan, cream cheese facing down to make a sandwich.

Whisk the eggs and milk together and pour over the bread. Cover the pan with plastic wrap and refrigerate overnight.

In the morning, pre heat your oven to 350 degrees, bake the casserole uncovered for 30 to 35 minutes or until the top is light brown and center is set. Serve with fresh fruit or syrup.

Sumber : https://bunnyswarmoven.net/french-toast-casserole/