Korean Bulgogi Venison Marinade
Korean Bulgogi Venison Marinade – a delicious backstrap venison marinade with a Korean flavor you're going to love.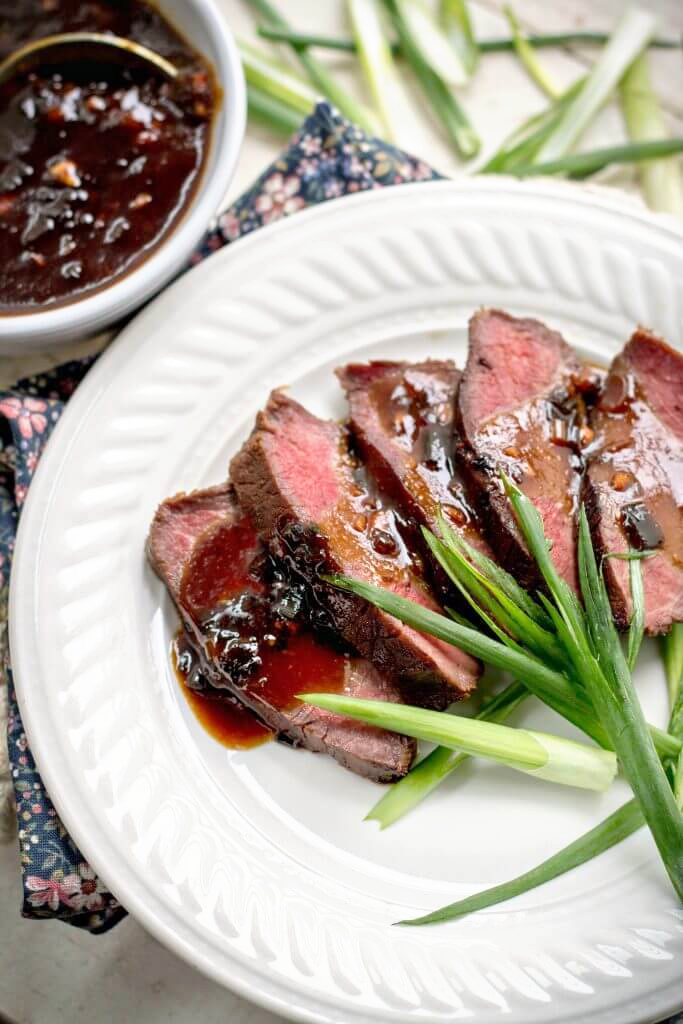 So you may be thinking why venison? There are lots of reasons to eat it, here are just a couple of good for you reasons:
Venison is lower in fat than beef.
Venison has less cholesterol than turkey or chicken and is very low in saturated fats.
Venison lowers your LDL ,bad cholesterol and increases your HDL, good cholesterol.
Venison keeps energy levels high
Venison is rich in iron and helps prevent anemia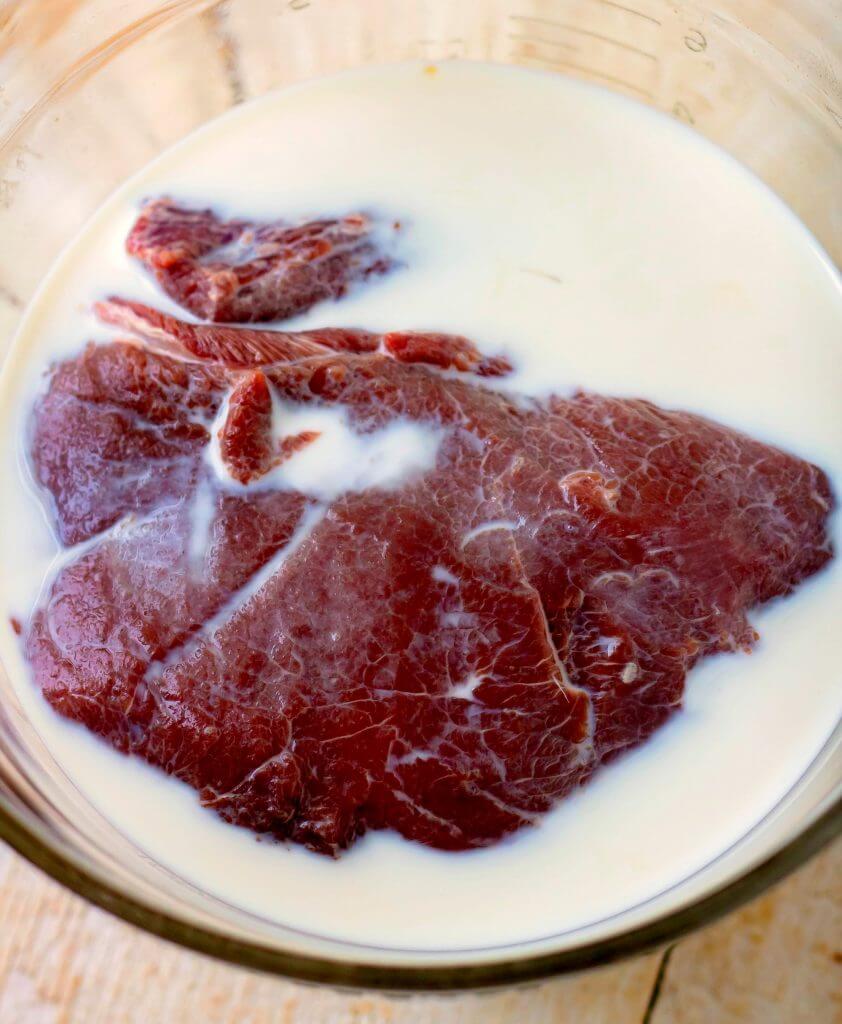 Venison backstrap is the equivalent of a beef tenderloin and if prepared and cooked correctly just as delicious.  To prepare venison for cooking this recipe, soak it in milk for 24 hours before cooking it. The milk takes the gamey taste out of venison.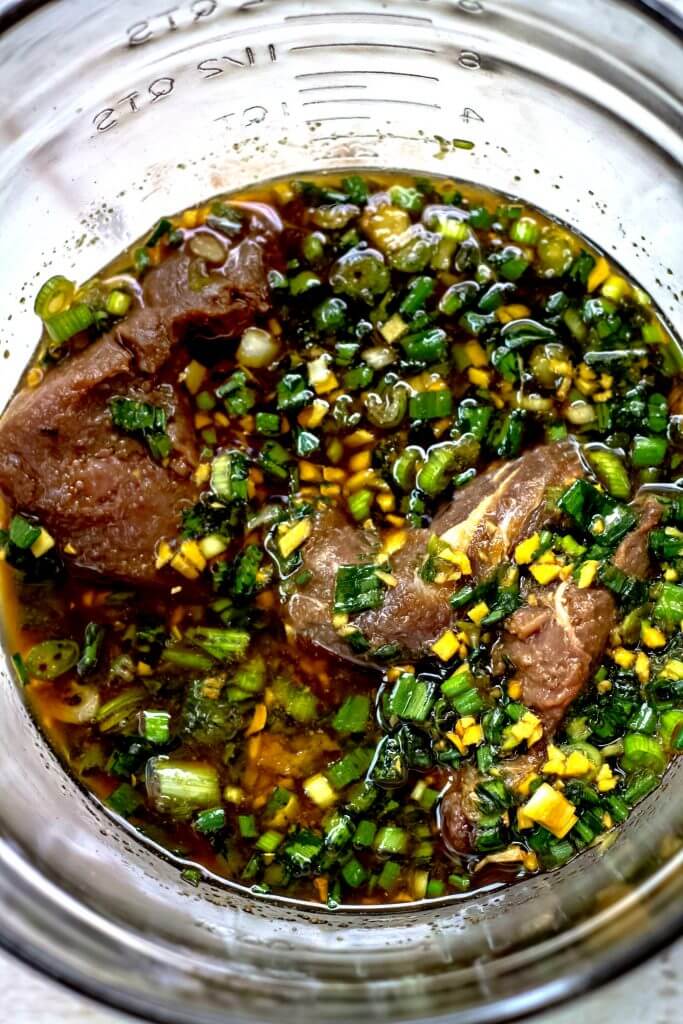 After the 24 hour milk soak is up, make the marinade and place the backstrap in the marinade for 8 hours.  You can cut the backstrap into slices or small chunks, whichever you prefer.  Place the venison on the grill or use a grill pan as we did and cook to your liking. The tenderness of the backstrap along with the delicious flavor of the marinade is out of this world! Korean Bulgogi Venison Marinade – Enjoy!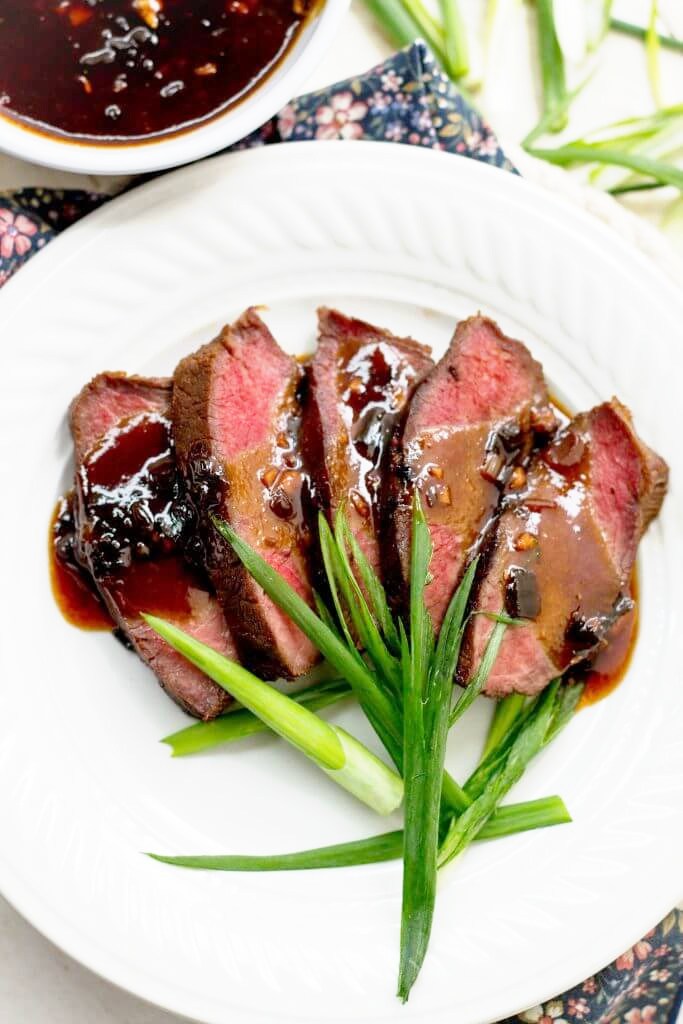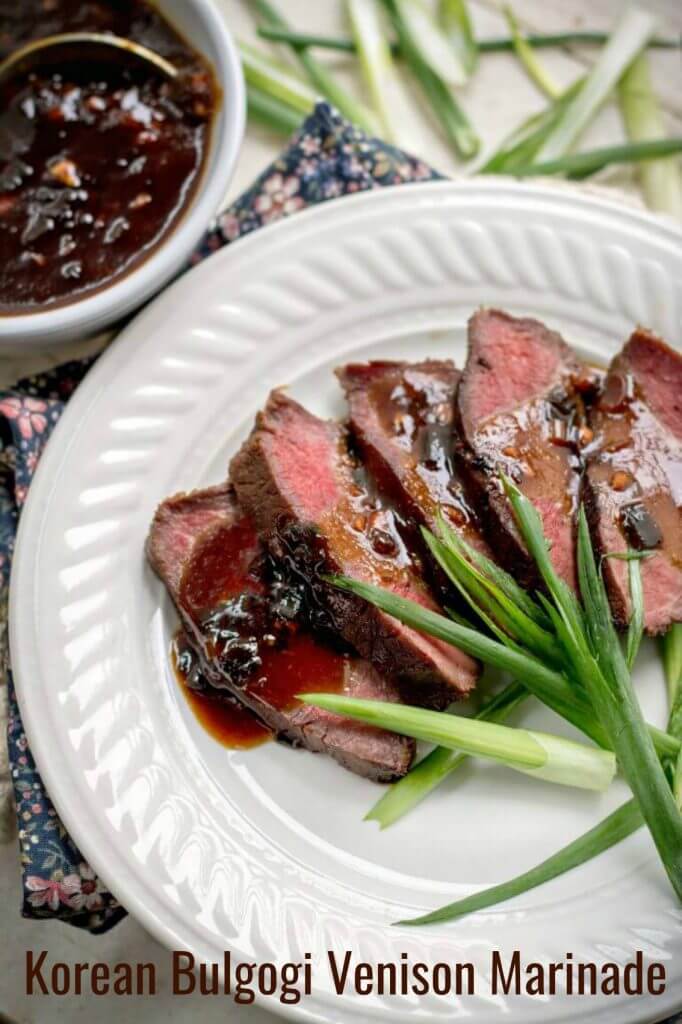 Ingredients
1 Tablespoon garlic powder
2 Tablespoons sesame oil
4 Tablespoons brown sugar
1 Tablespoon molasses
1/4 cup apple cider vinegar
1/2 cup soy sauce
3 green onions,chopped
2 Tablespoons grated fresh ginger
1 Tablespoon cornstarch
1 Tablespoon water
Instructions
Place backstrap in a container big enough to cover it in milk. Let the venison soak in the milk overnight.
Place all the marinade ingredients into a large bowl, whisk until well incorporated.  Remove the venison from the milk , place in a large bowl, pour the marinade over the venison, let marinade at least 8 hours.
After 8 hours of marinating, remove the venison from the marinade, reserving marinade. Cut into slices or small pieces. Grill 6 to 8 minutes on each side.
Place reserved marinade in a medium saucepan. Cook until it comes to a boil, reduce heat to a simmer. Combine 1 Tablespoon cornstarch and one Tablespoon water in a small bowl, stir the mixture into the marinade.  Cook until thickened slightly. Serve with white rice and top with sauce.
Sumber : https://bunnyswarmoven.net/korean-bulgogi-venison-marinade/