Ina Garten's Fresh Peach Cake – Fresh peaches, cinnamon, and nuts in a nine inch, soft, moist, sour cream and butter cake.  Ina knows how to do it up right.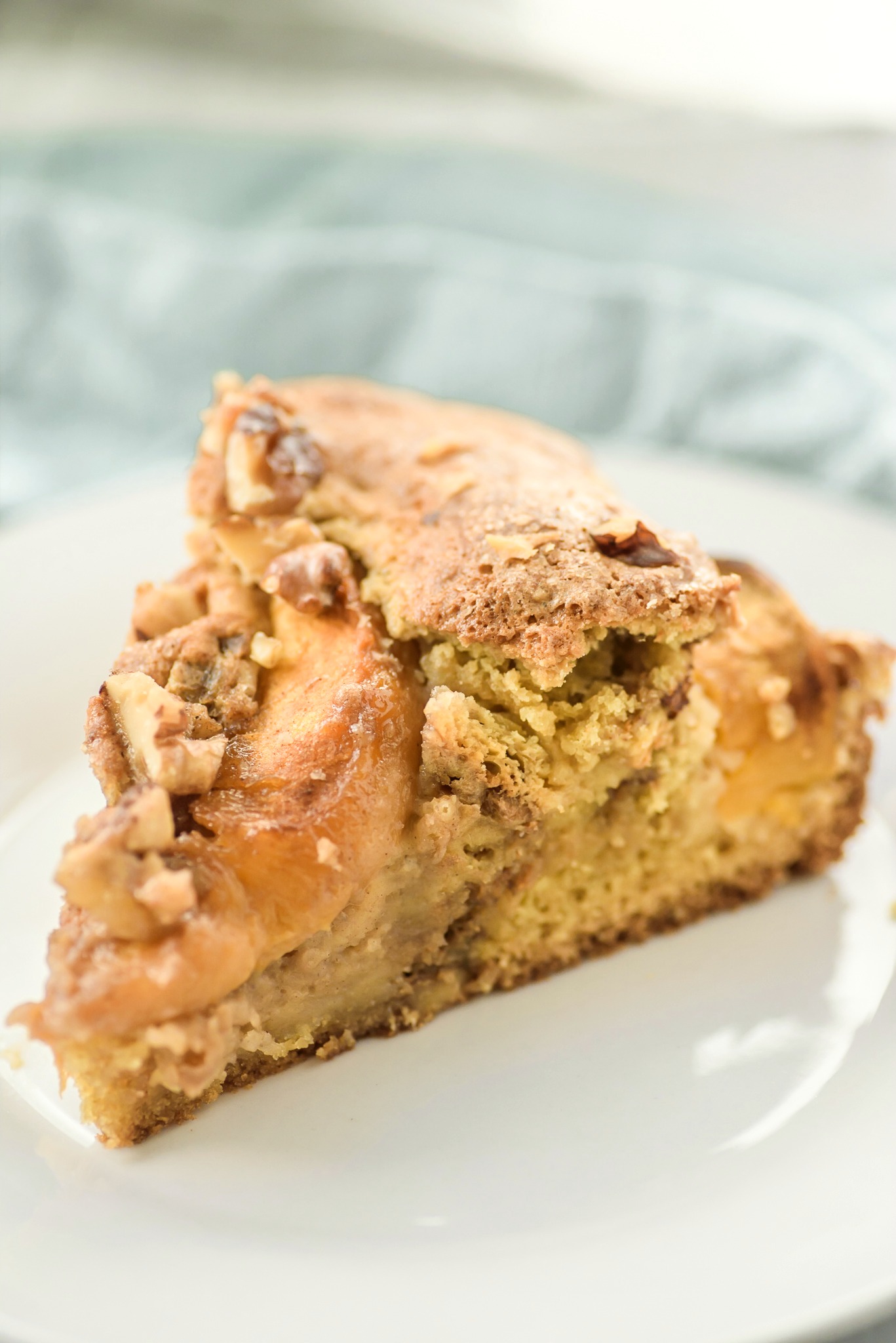 What better way to show off and enjoy juicy ripe peaches than in a cake from Ina Garten.  The woman knows her stuff.  This cake is absolutely perfect.  Peaches, cinnamon and nuts, nestled together in a 9-inch butter and sour cream cake. All the ingredients combine to make one perfect little hunk of heaven. We're going to make this delicious cake together so let's gather the ingredients.
Ina Garten's Fresh Peach Cake Ingredients:
1 stick butter, room temperature
1 1/2 cups, white sugar divided
2 extra large eggs, room temperature
1 cup sour cream, room temperature
1 Teaspoon vanilla extract
2 cups all-purpose flour
1 Teaspoon baking soda
1 Teaspoon baking powder
 1/2 Teaspoon salt
1 Teaspoon ground cinnamon
3 large ripe peaches, peeled, pitted and sliced
1/2 cup chopped pecans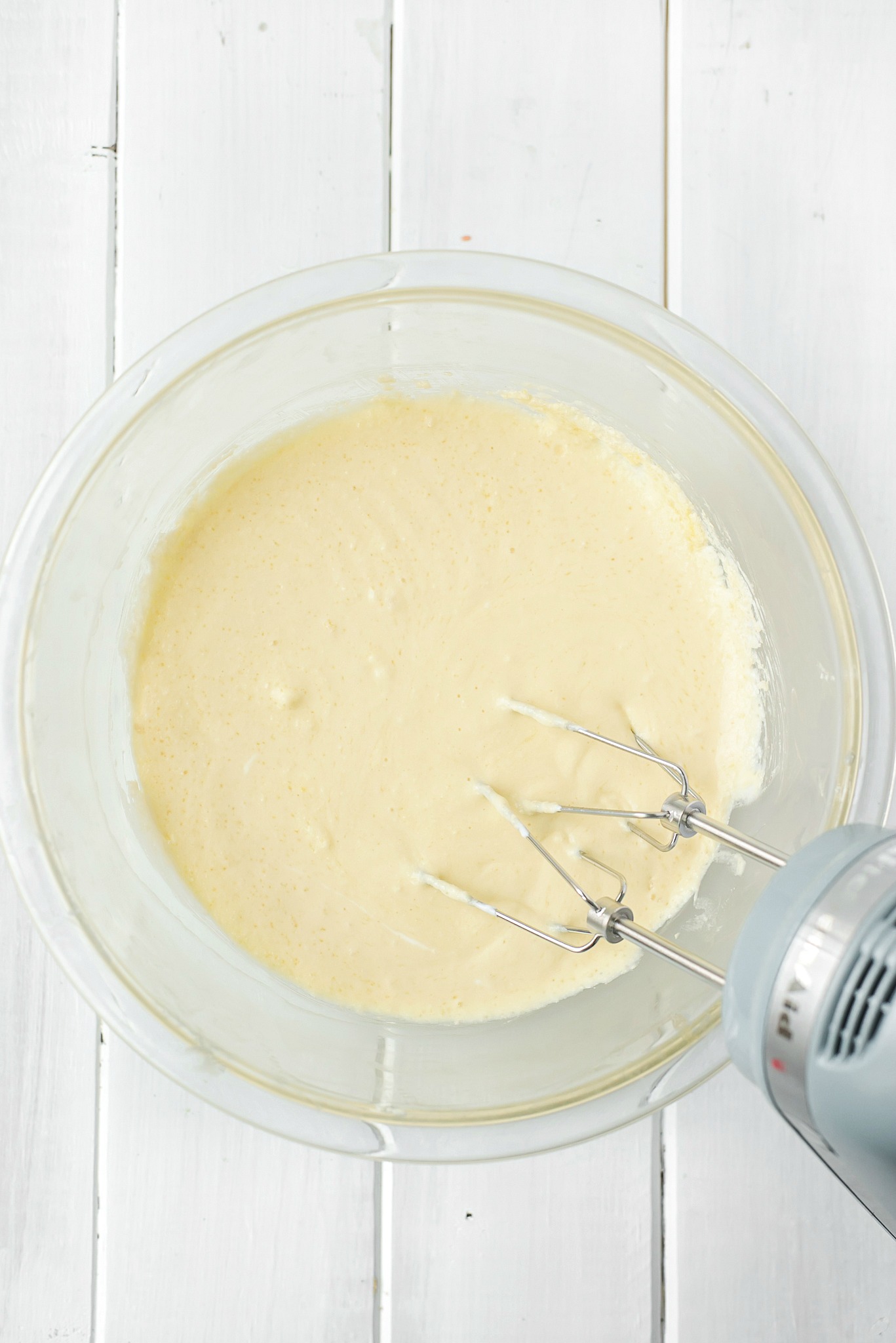 Fresh Peach Cake: Before we Bake
Before we start the recipe we're going to preheat the oven to 350 degrees and grease a nine-inch round pan or a nine-inch square pan. A springform pan works well for this recipe. If you've got one, use it. We start the recipe by beating the butter and 1 cup of white sugar in a large bowl for 3 -5 minutes on medium speed until light and fluffy. Turn the mixer to low and add the eggs to the bowl one at a time. After the eggs are mixed in and well incorporated add the sour cream and vanilla to the bowl. Mix until the batter is smooth.
Sift the flour baking soda, baking powder, and salt into a large bowl.  With the mixer on low speed, (low speed so the flour doesn't fly all over your kitchen when you're adding it to the bowl) slowly add the sifted ingredients to the batter. Mix until the ingredients are just combined. Next, combine the 1/2 cup of sugar and the cinnamon in a small bowl, stir the two together to combine them and set it aside for a minute.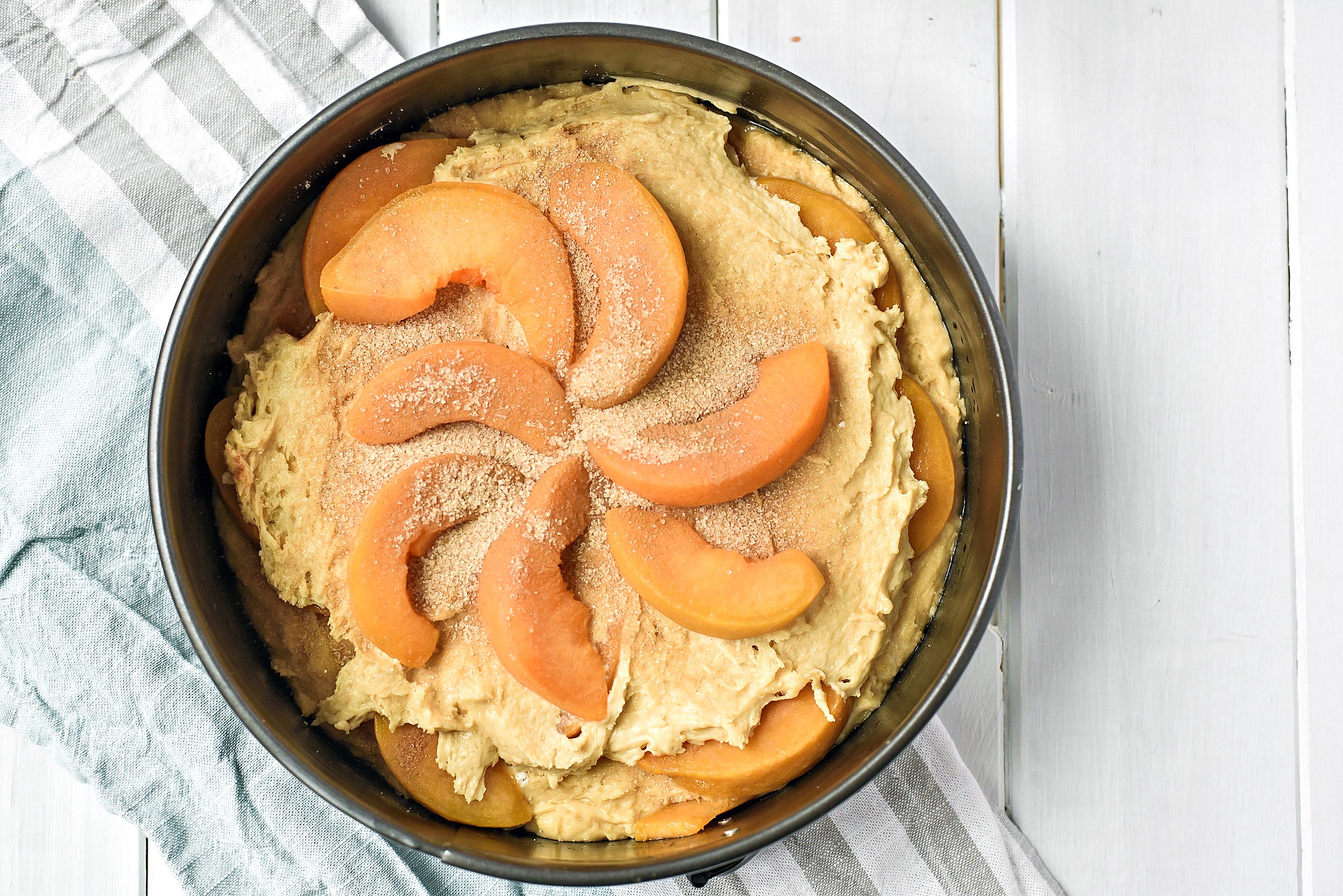 Baking the Peach Cake
We make this delicious peach cake by creating layers with the batter, peeled and pitted sliced fresh peaches and cinnamon sugar. Spread half of the gorgeous sour cream and butter laden batter you made into a greased nine-inch baking pan. Top the batter with half of the sliced peaches and sprinkle with two-thirds of the cinnamon/sugar mixture. Spread the remaining batter on top and arrange the remaining peaches on top of the batter. Sprinkle the peaches with the remaining cinnamon/sugar and pecans. Bake the cake for 45 – 55 minutes or until a toothpick inserted in the center comes out clean.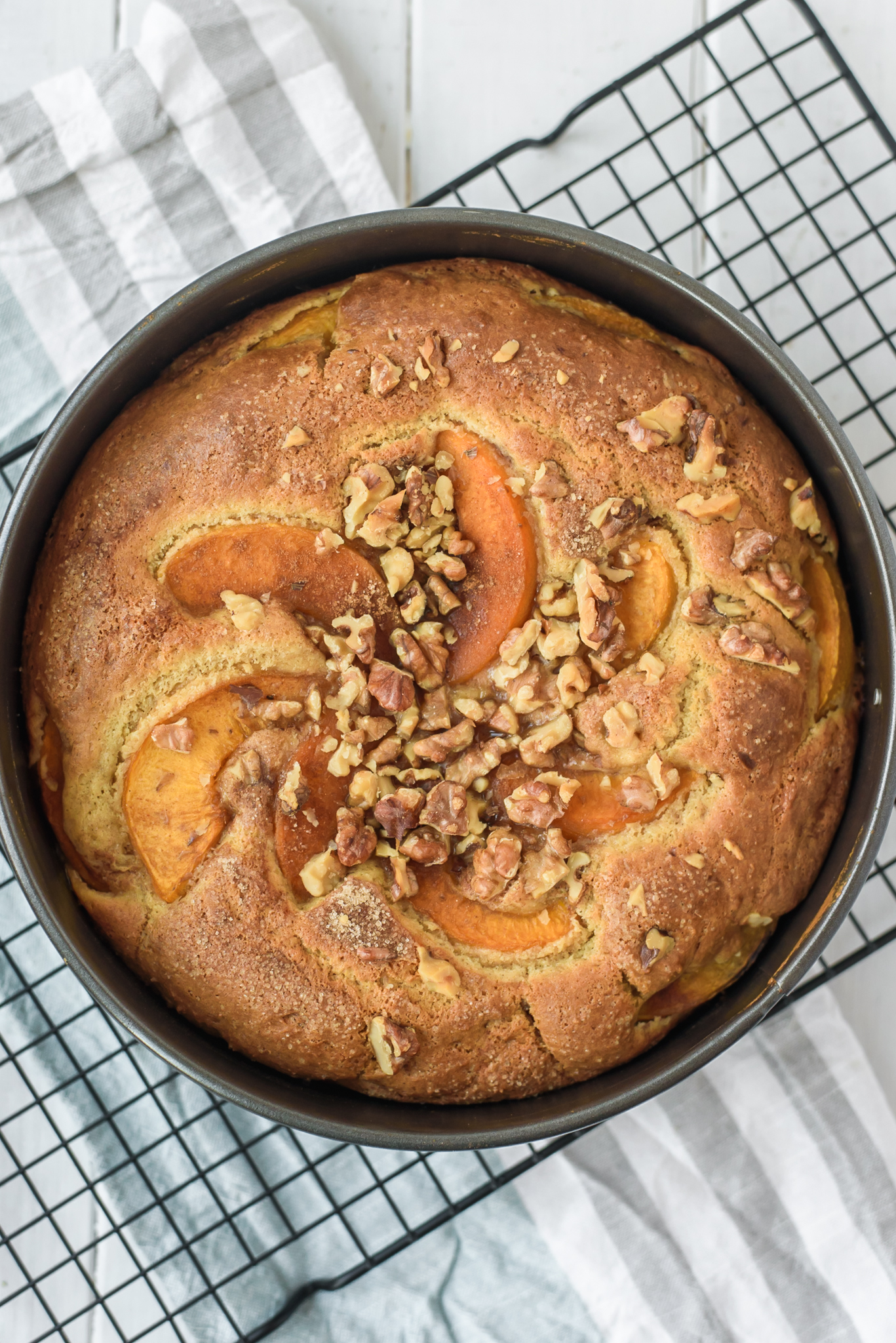 That's one amazing hunk of baked love right there Kids. Fresh peaches, cinnamon, nuts and delicious homemade butter and sour cream cake to boot. Ina Garten's Fresh Peach Cake, it's what's for dessert and it's delicious, ENJOY!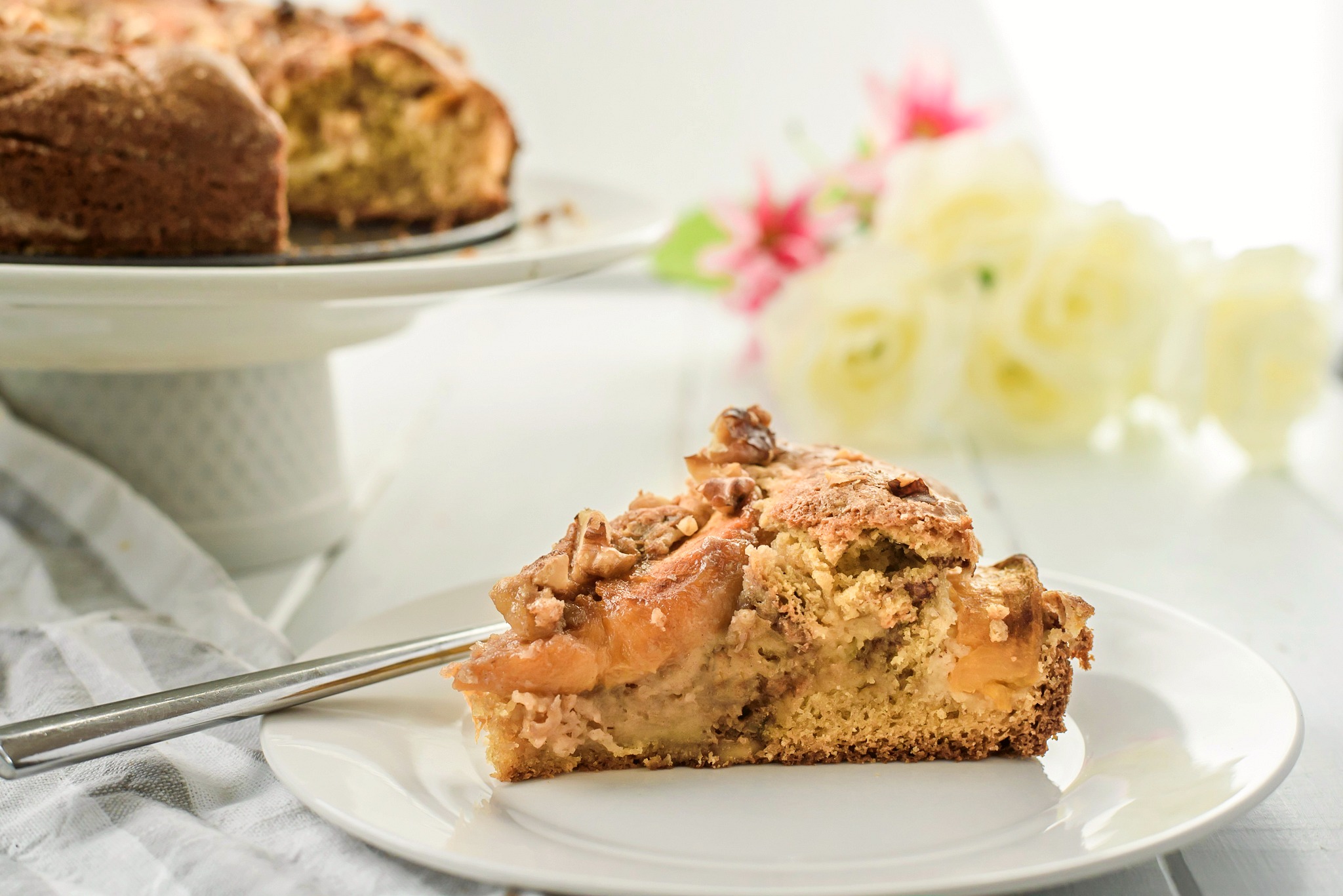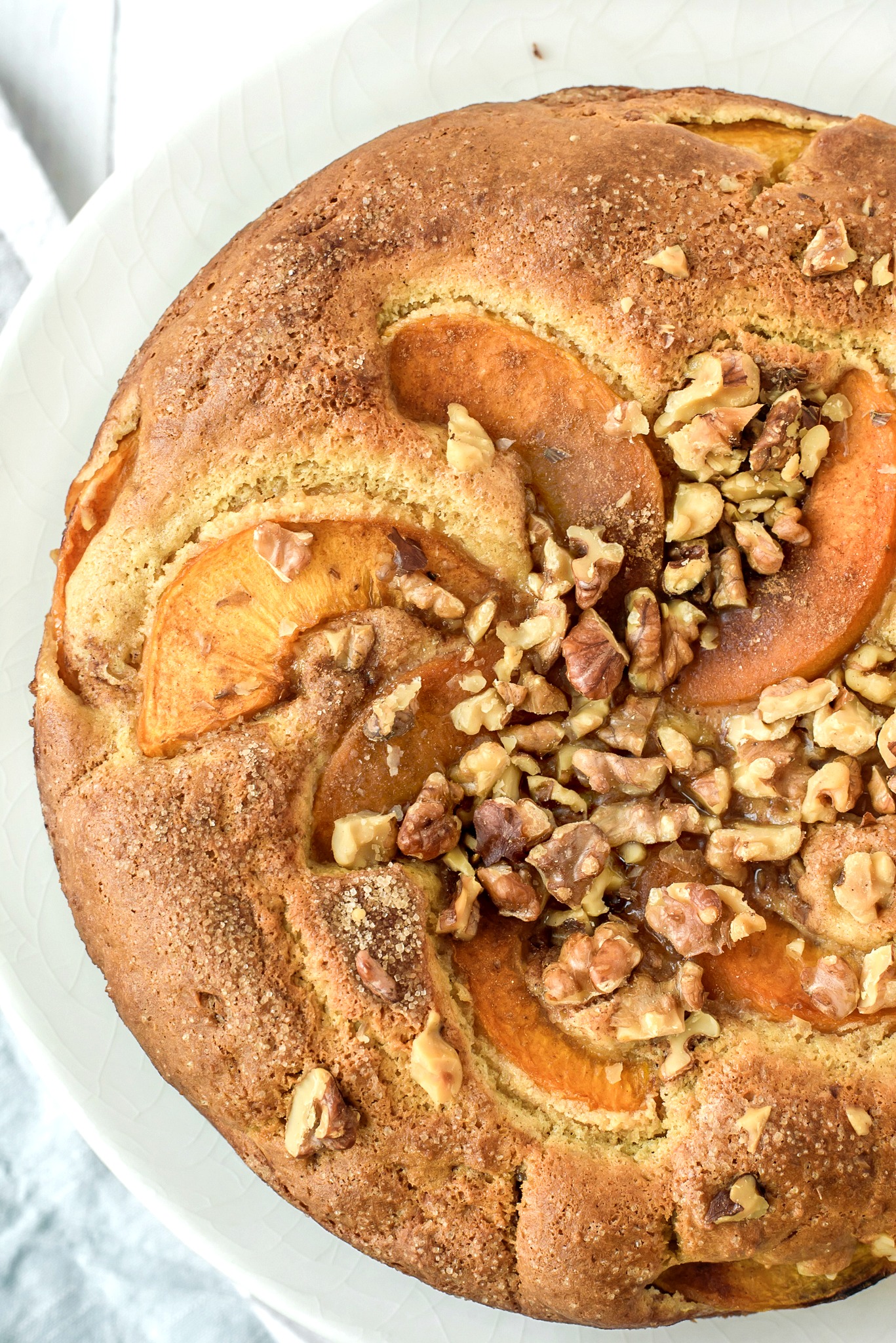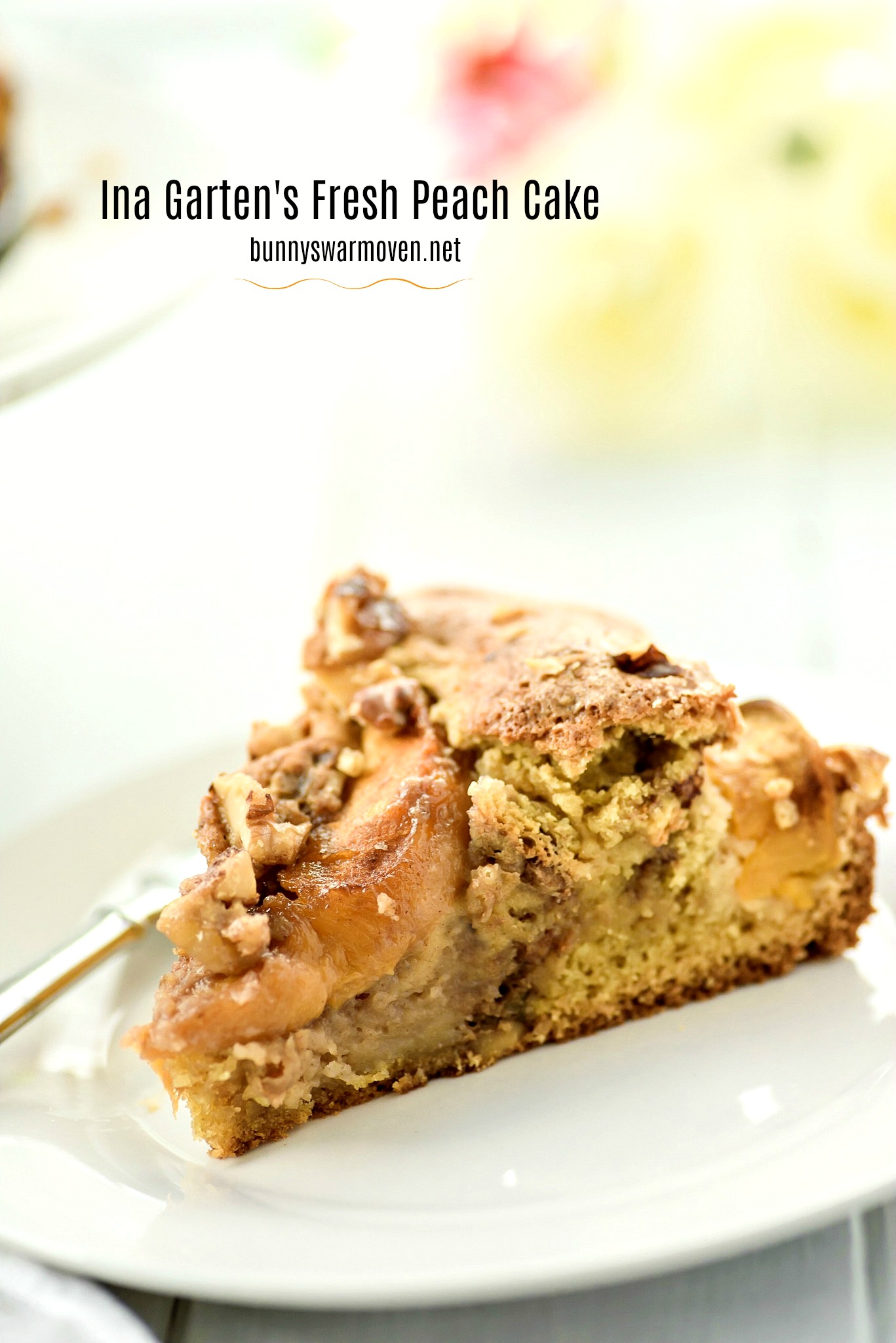 Ingredients
1 stick butter, room temperature
1 1/2 cups white sugar
2 extra large eggs, room temperature
1 cup sour cream, room temperature
1 Teaspoon vanilla extract
2 cups all purpose flour
1 Teaspoon baking soda
1 Teaspoon baking powder
1/2 Teaspoon salt
1 Teaspoon ground cinnamon
3 large ripe peaches, peeled, pitted and sliced
1/2 cup chopped pecans
Instructions
Preheat the oven to 350 degrees. Grease a 9 inch baking pan. A spring form pan would work well with this recipe.

Beat the butter and 1 cup of white sugar in a large bowl for 3 -5 minutes on medium speed until light and fluffy.

Turn the mixer to low and add the eggs to the bowl one at a time. After the eggs are mixed in and well incorporated add the sour cream and vanilla to the bowl. Mix until the batter is smooth

Sift the flour baking soda, baking powder and salt into a large bowl.  With the mixer on low speed, slowly add the sifted ingredients to the batter. Mix until the ingredients are just combined.

Combine the 1/2 cup of sugar and the cinnamon in a small bowl, stir to combine.

Spread half the batter into a greased nine inch baking pan. Top the batter with half of the sliced peaches and sprinkle with two thirds of the cinnamon/sugar mixture.

Spread the remaining batter on top and arrange the remaining peaches on top of the batter. Sprinkle the peaches with the remaining cinnamon/sugar and pecans.

Bake the cake for 45 – 55 minutes or until a toothpick inserted in the center comes out clean.

Sumber : https://bunnyswarmoven.net/ina-gartens-fresh-peach-cake/