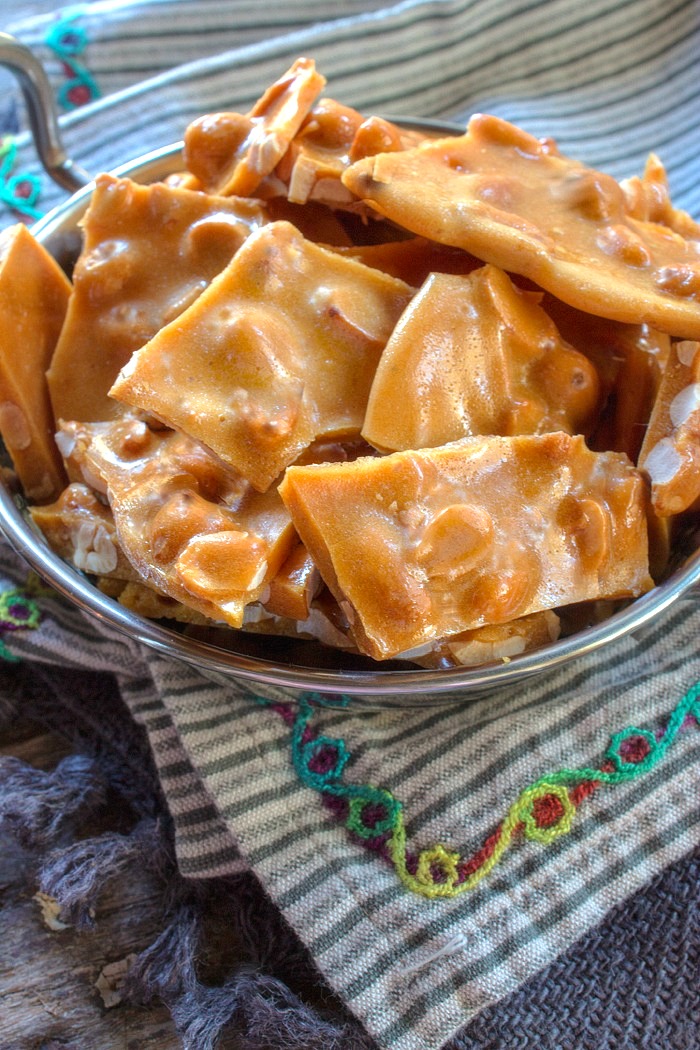 Homemade Peanut Brittle
Every New Years Eve I tell myself this is the year I'm going to get organized.  It's easier said than done for me evidently because I've been saying it for quite a few years now. Organization starts with baby steps.
Even though it's only September I've decided to collect candy recipes for Christmas gifts.  Well it can't hurt to know now, what I want to make then and have a plan of action.
This is the first candy recipe I've ever made.  It turned out better than I could ever have hoped for! The flavor and texture were perfect and would rival anything you bought in the store.
I found out that making brittle takes a little patience and a good candy thermometer.  Thankfully the ingredients are simple and I already had everything I needed in my pantry. There isn't anything hard or confusing about making Homemade Peanut Brittle, it just takes patience.  Enjoy!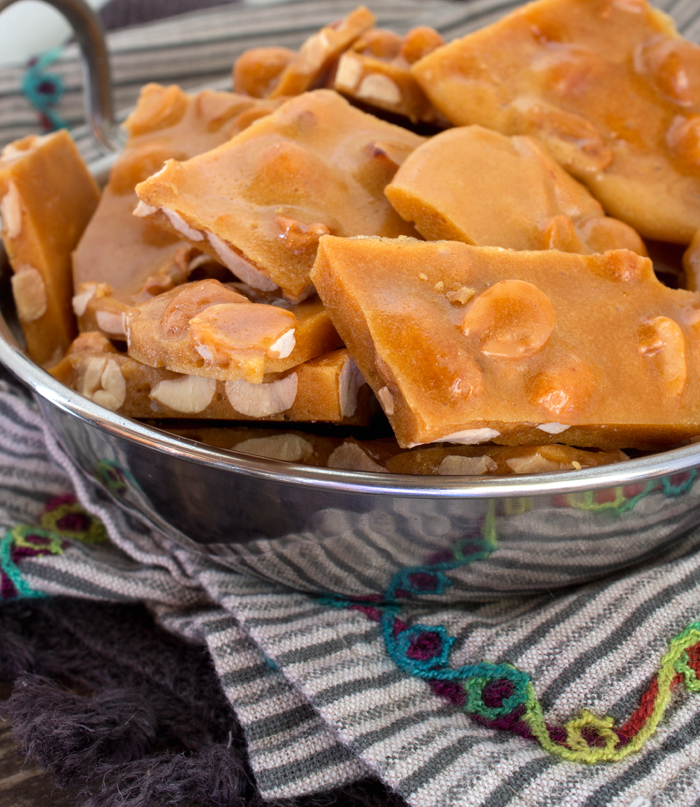 Ingredients
11/2 Teaspoons baking soda
1 Teaspoon water
1 Teaspoon vanilla
1 1/2 cups sugar
1 cup water
1 cup light corn syrup
3 Tablespoons butter
2 cups peanuts
Instructions
Butter 2 cookie sheets. Turn the oven on to 200 degrees. Place the sheets in the oven to warm up while you make the brittle.

In a small bowl mix the baking soda, 1 Teaspoon water and vanilla, set aside.

Place 1 cup water, sugar and corn syrup in a 3 quart heavy duty sauce pan over medium heat. Attach a candy thermometer to the side, cook and stir the mixture occasionally until the thermometer reaches 240 degrees.

When the mixture reaches 240 degrees add the peanuts and butter, stir the mixture. Cook and STIR CONSTANTLY until the thermometer reaches 300 degrees. Watch carefully so the mixture doesn't burn.

When the mixture reaches 300 degrees immediately remove the pan from the heat and quickly add the reserved baking soda mixture to the pan. Stir the mixture until it becomes light and foamy. This takes a minute or two. The candy will actually turn color and foam up with small bubbles.

Pour half the mixture onto each warmed cookie sheet. Spread to 1/4 inch thickness. Cool completely. Break brittle apart and keep stored in air tight containers.

Sumber : https://bunnyswarmoven.net/homemade-peanut-brittle/