What to serve with a club sandwich
If you want to give this meal an extra oomph, serve it with a side of classic potato salad, Greek potato salad, air fryer French fries or baked sweet potato fries. Or a side of cold watermelon chunks, if you are feeling the chill, no-cook vibes.
How to make a club sandwich
The first step is to start of with the most tasty ingredients you can find. I am totally a Trader Joe's girl over here.  So most of my ingredients came from there.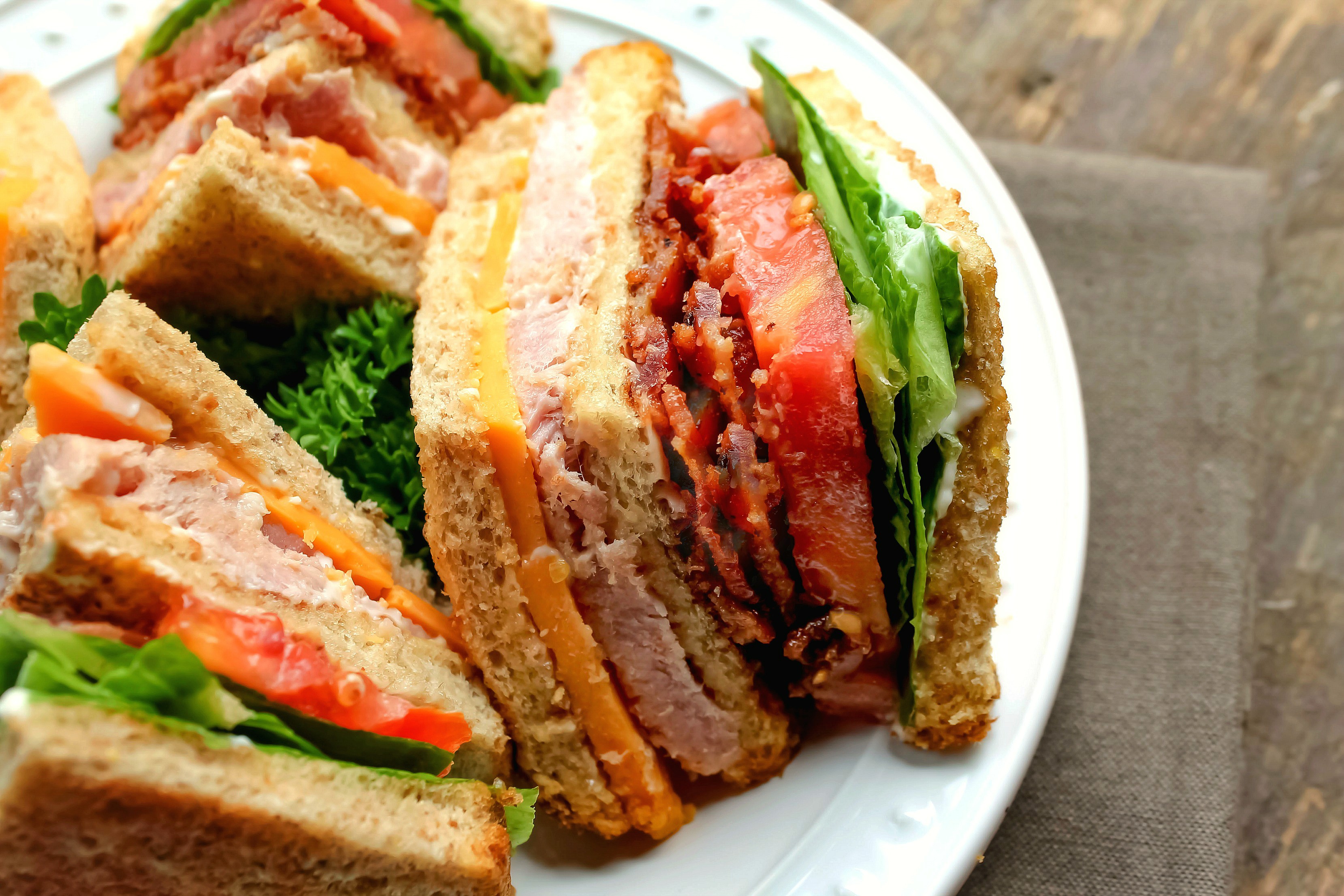 Ham and Cheese Club Sandwich (How to make a Club)
Make an ordinary sandwich an extraordinary sandwich by making it a club.
Having a Ham and Cheese Club Sandwich verses an ordinary sandwich is like going from a hamburger to a Whooper.  It's about taking delicious to the extreme.  This is my husband's most favorite and anticipated lunch or dinner sandwich.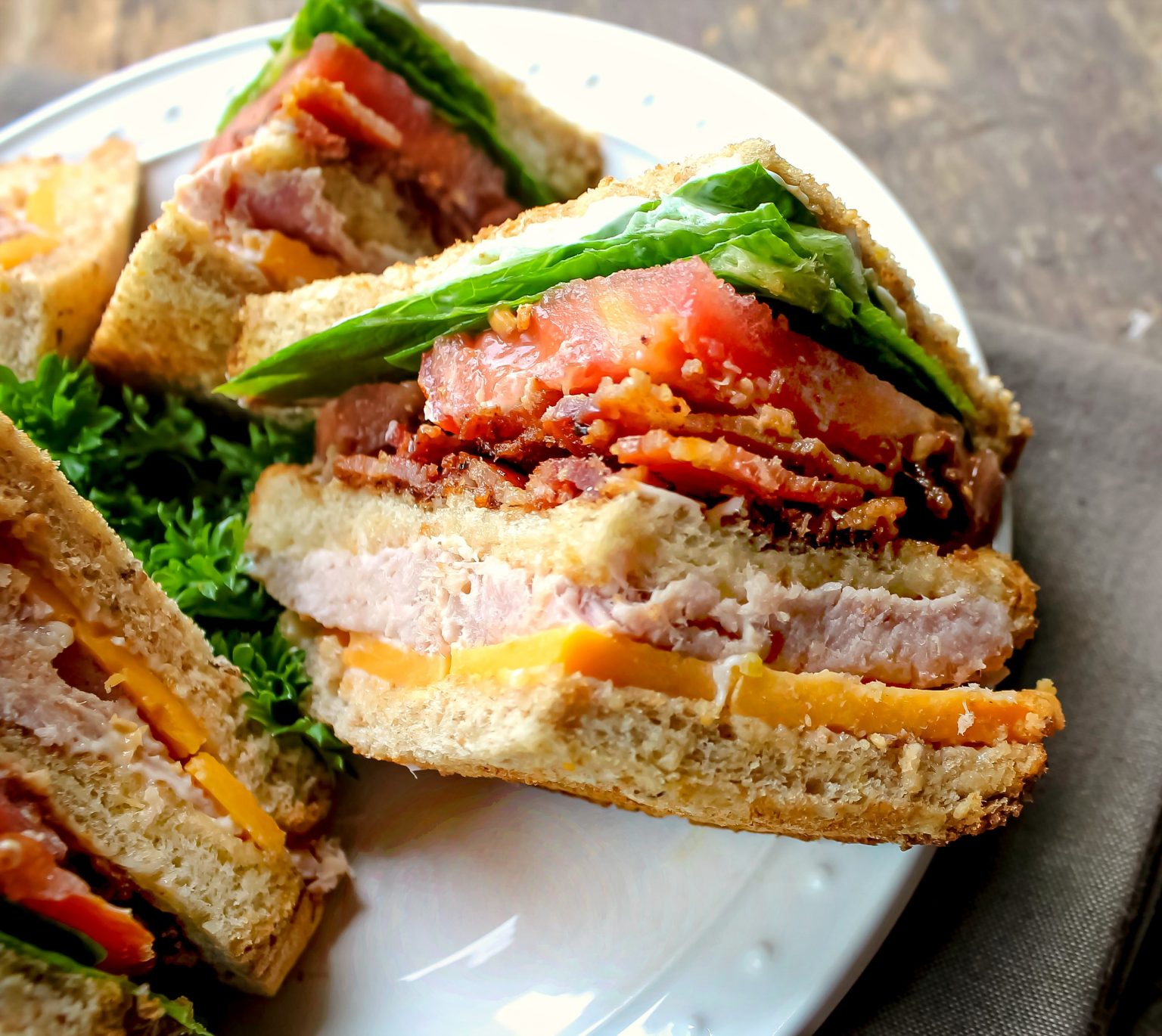 Anticipated because he doesn't have it on a regular basis.  I make this sandwich with leftover meat from roasting a chicken or turkey, baked ham or roast beef.  You can even make it with tuna salad.  It's another way I can use leftovers to make something absolutely wonderful that I know will be devoured.
Making one sandwich and splitting it between two people with a cup or bowl of soup is a fantastic lunch.  Made and served with homemade french fries and a side of coleslaw and you've got a dinner platter to rival the best Diner around.  Take your sandwiches to the extreme with a Club in the flavor or your choice.  Enjoy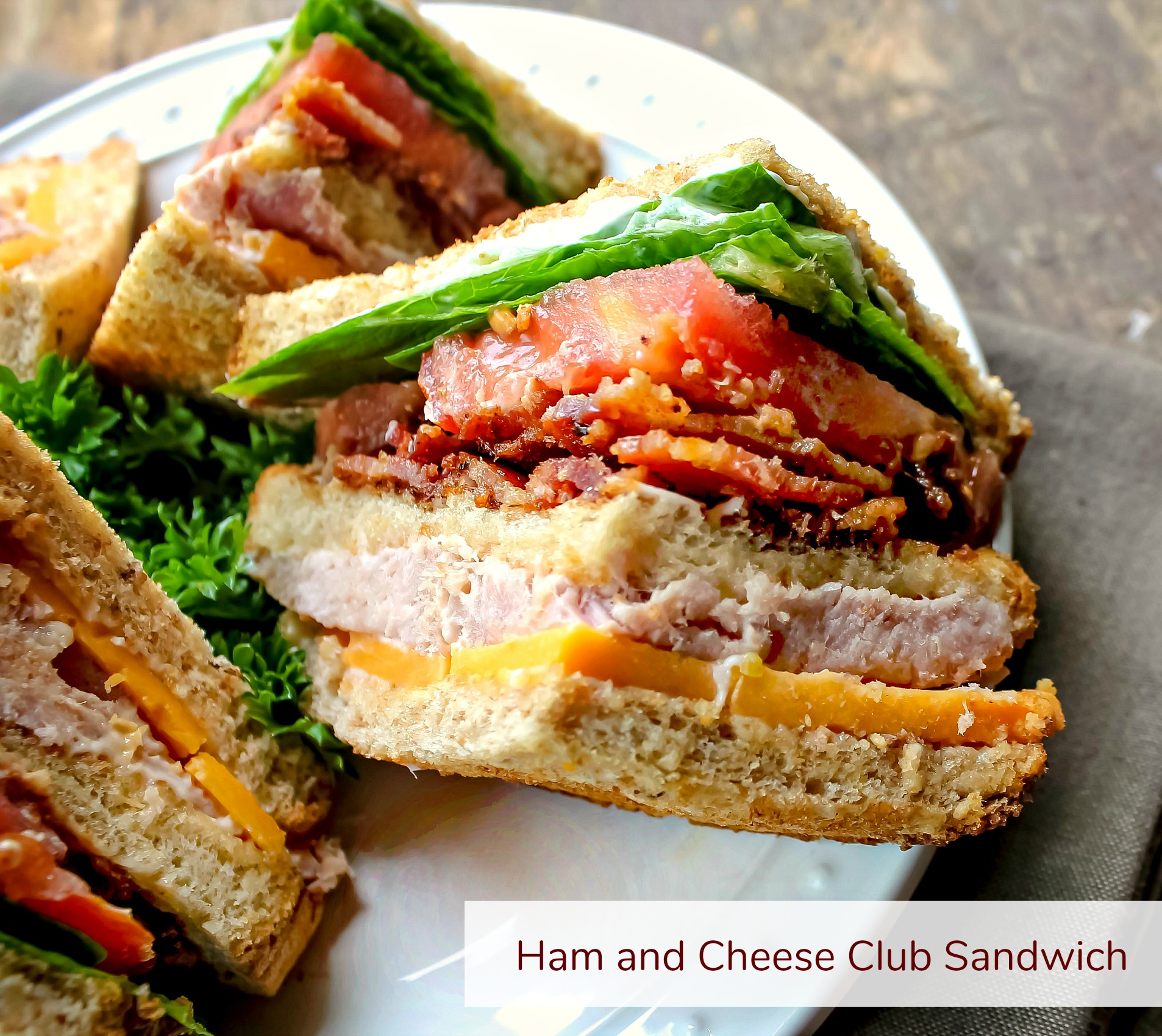 Ingredients
These ingredients are approximate, feel free to add to or subtract amounts to your liking.
3 slices bread (we use whole wheat, any flavor of sandwich bread can be used)
3 – 4 oz Lunch meat or left over cooked meat from chicken,turkey,roast beef or ham ( tuna salad can also be used)
1 slice of the cheese of your choice ( I used sharp cheddar)
2 slices tomato
1 leaf of lettuce
Instructions
Making a club sandwich is very easy. Start by toasting 3 slices of bread, we use whole wheat. Put mayonnaise on one side of all 3 slices.

On the first slice of toast with mayonnaise… place the fried bacon slices on the  toast. Top the bacon with sliced tomato and lettuce.

Place your second slice of toast on top. ( My husband likes this slice of toast with mayonnaise on both side as this is the slice in the middle of the sandwich. On top of your second slice you can add whatever meat you have on hand….chicken, turkey, roast beef or ham and the slice of cheese, top with third slice of toast.

If cutting into quarters , place one toothpick in each of the four corners of the sandwich.  Take a knife and cut diagonally, corner to corner.  Adjust toothpicks after sliced to hold sandwich together.  WARNING…Make sure to tell the person eating the sandwich about the toothpicks!

Sumber : https://bunnyswarmoven.net/ham-and-cheese-club-sandwich-how-to-make-a-club/
Sumber : https://www.apinchofhealthy.com/club-sandwich/