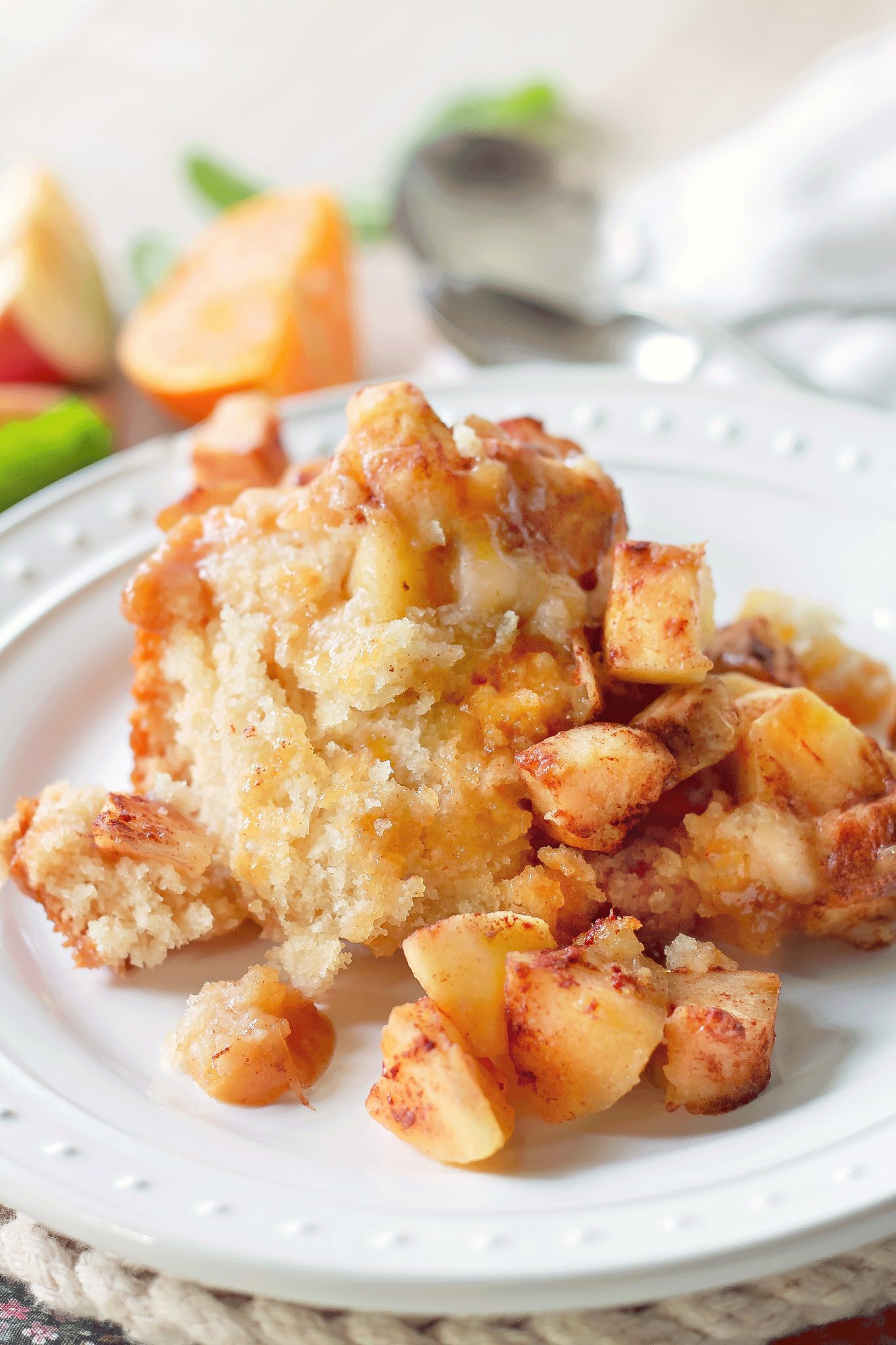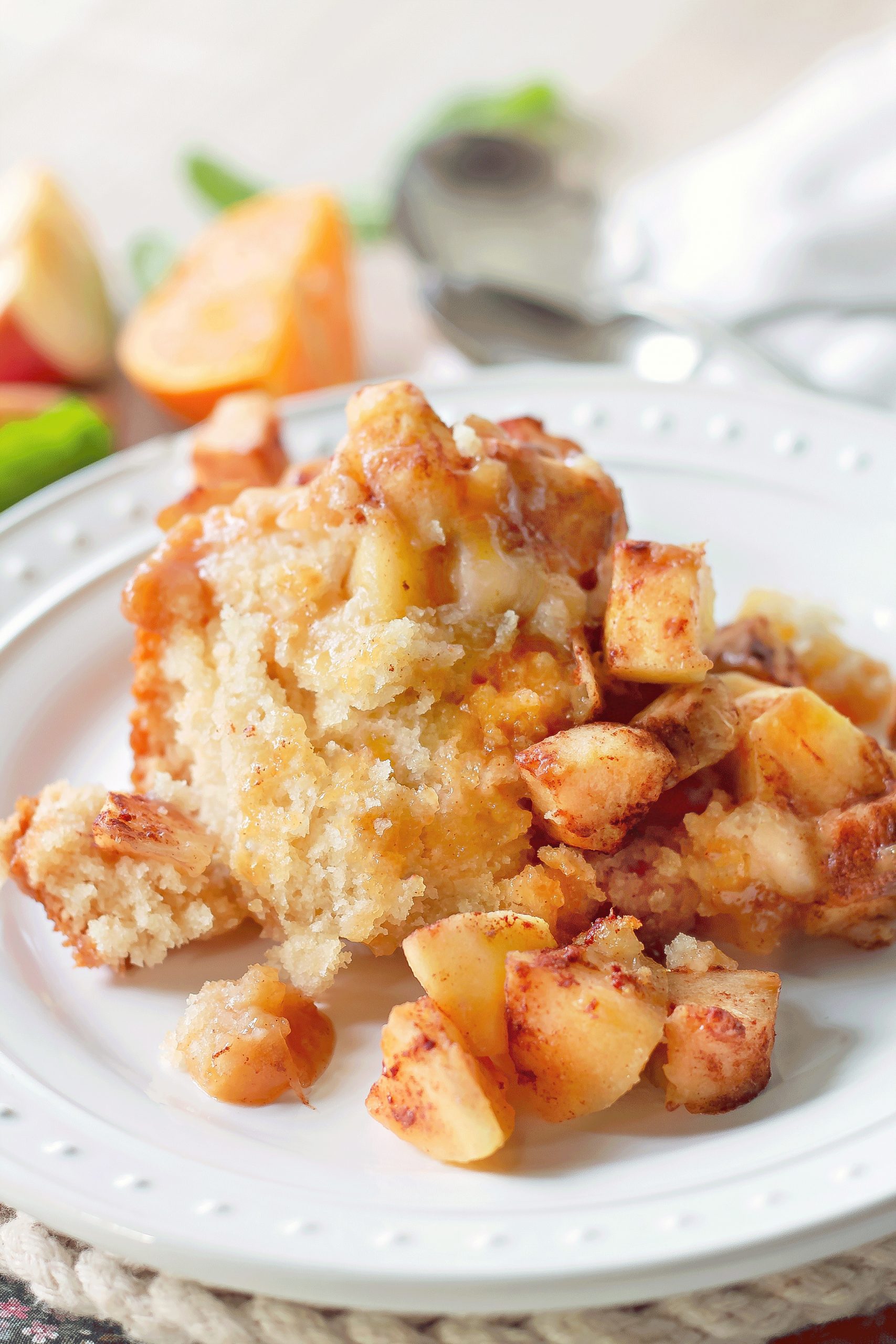 Crock Pot Apple Pudding Cake
I am absolutely amazed that I made this apple pudding cake in the crock pot.  Good Grief this is good!  Where do I start…  Warm apples topped with cinnamon, a fluffy cake with a thick pudding flavored with orange; this is absolutely one of the best recipes for apple crock pot recipes. The batter for the cake goes on the bottom of the crock pot and actually rises up to make a soft, fluffy cake.  The pudding portion appears when you scoop out the cake and apples.
It has a slight citrus flavor from the orange juice that pairs so well with the apples.  Just imagine… warm apples, cinnamon, and an orange flavor altogether.   It's enough to make you swoon.
This apple crock pot recipe does not need to be done alone.  You could pair this with a scoop of vanilla ice cream and make it insanely luscious. Crock Pot Apple Pudding Cake, you're going to love it!  Enjoy!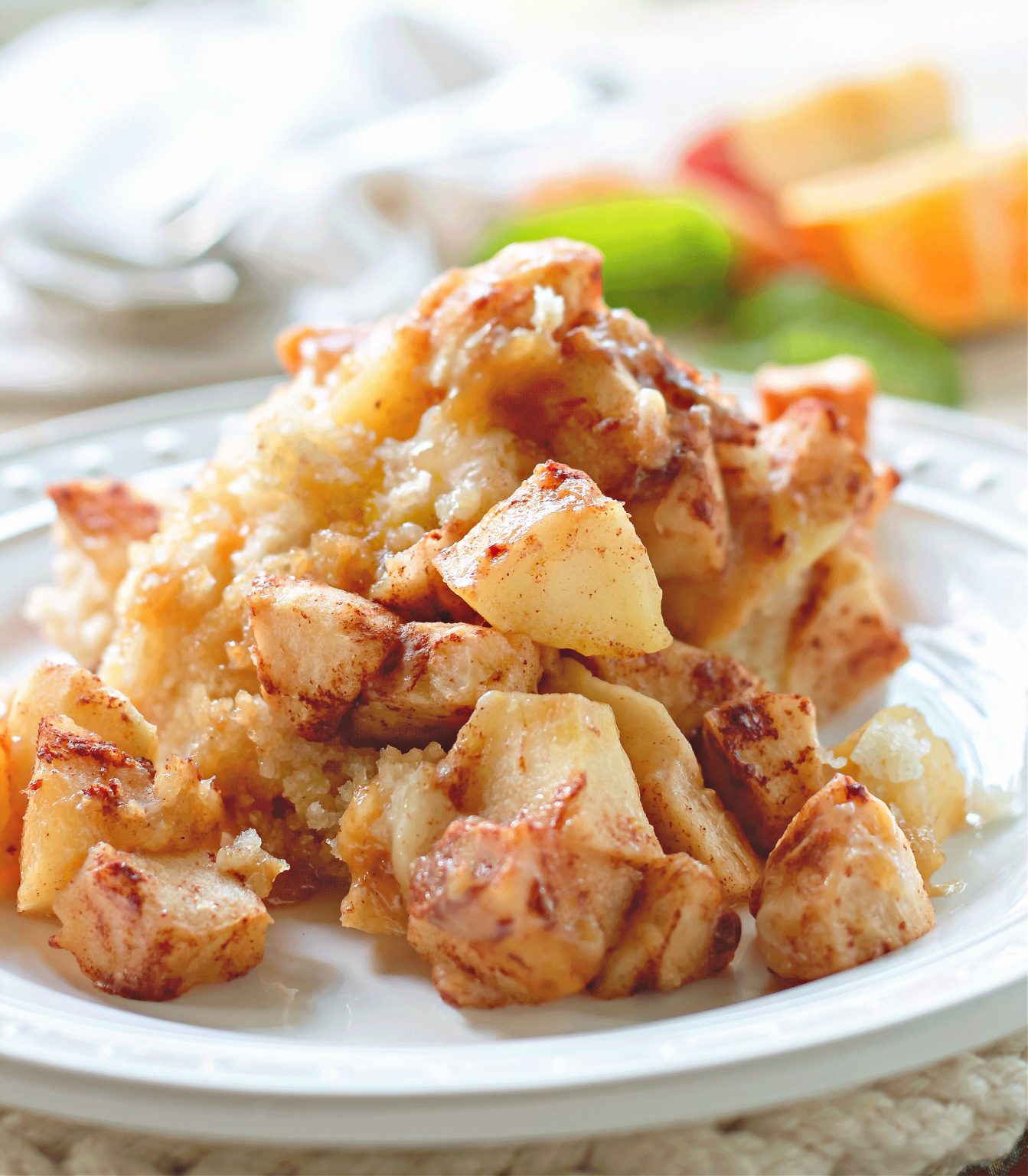 Ingredients
2 cups all purpose flour
2/3 cup plus 1/4 cup sugar divided
3 teaspoons baking powder
1 teaspoon salt
1/2 cup butter cold
1 cup milk
4 apples I used Gala Apples, peeled and diced
1 1/2 cups orange juice
1/2 cup honey or light brown sugar
2 Tablespoons butter melted
1 Teaspoon cinnamon
Instructions
Combine the flour,2/3 cup sugar, baking powder and salt in a large bowl. Cut the butter into the mixture until you have coarse crumbs.

Stir the milk into the crumbs just until moistened.

Grease the bottom and sides of a 4 or 5 qt crock pot. Spoon the batter into the bottom of the crock pot and spread out evenly. Place the diced apples over the batter evenly.

In a medium size bowl, whisk together the orange juice, honey,melted butter , remaining sugar and cinnamon. Pour over the apples.

Place a clean kitchen towel over the opening of the crock pot, place the lid on. This keeps condensation from the lid from going into the crock pot. Set the crock pot on high and cook 2 to 3 hours until apples are tender.

Serve warm.
Sumber : https://bunnyswarmoven.net/crock-pot-apple-pudding-cake/