Chicken and Peppers In White Sauce
Dinner tonight was absolutely delicious.  Chicken and Peppers in White Sauce is very unusual in its ingredients but in a good way. The white sauce was subtle but flavorful and allowed the flavor of the peppers to come shining through.  We absolutely loved the Chicken and Peppers in White Sauce and hope you do too!
The sauce…I'm half afraid to tell you what it's made of, just keep an open mind OK?  Are you ready?  The sauce is made of mayonnaise and chicken broth.  Before you make a judgment, let me tell you that Paul's son David came to the house while we were eating dinner.  I didn't tell him what was in the sauce.  He said it was very good, then he asked me if it had cream in it.  His reaction when I told him what was in it was …mayonnaise? Uh huh, mayonnaise. Trust me, it will make the chicken and peppers amazing! This is the way you want to go for chicken in white sauce!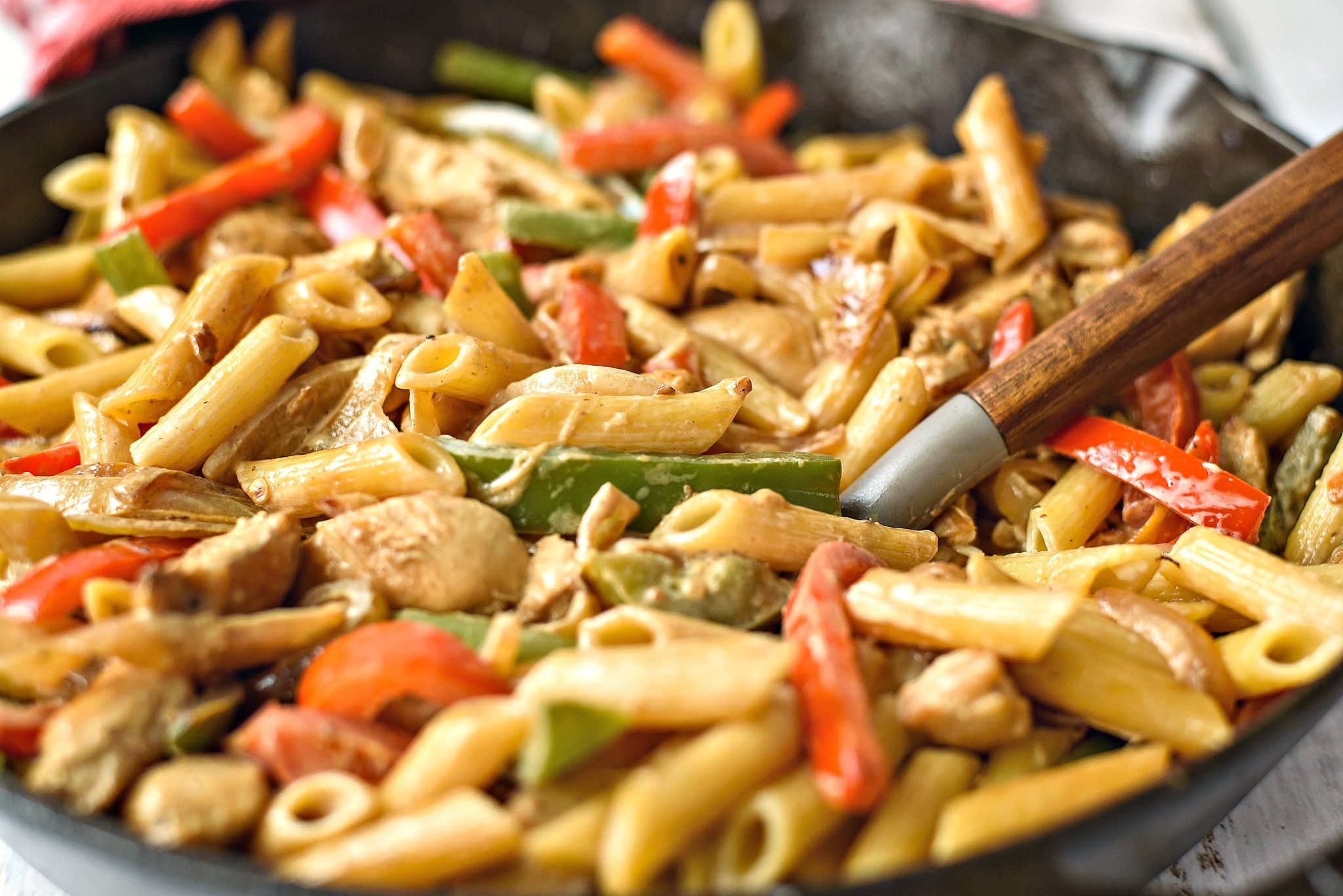 Just think for a minute about the things we use to make sauces with…sour cream, cream, sometimes sauces call for cream cheese or cheeses.  They all have fat in them! We just don't think about using mayonnaise on anything but sandwiches.  Not anymore! Now we have the secret key to amazing chicken and peppers, and we have the secret to chicken in white sauce.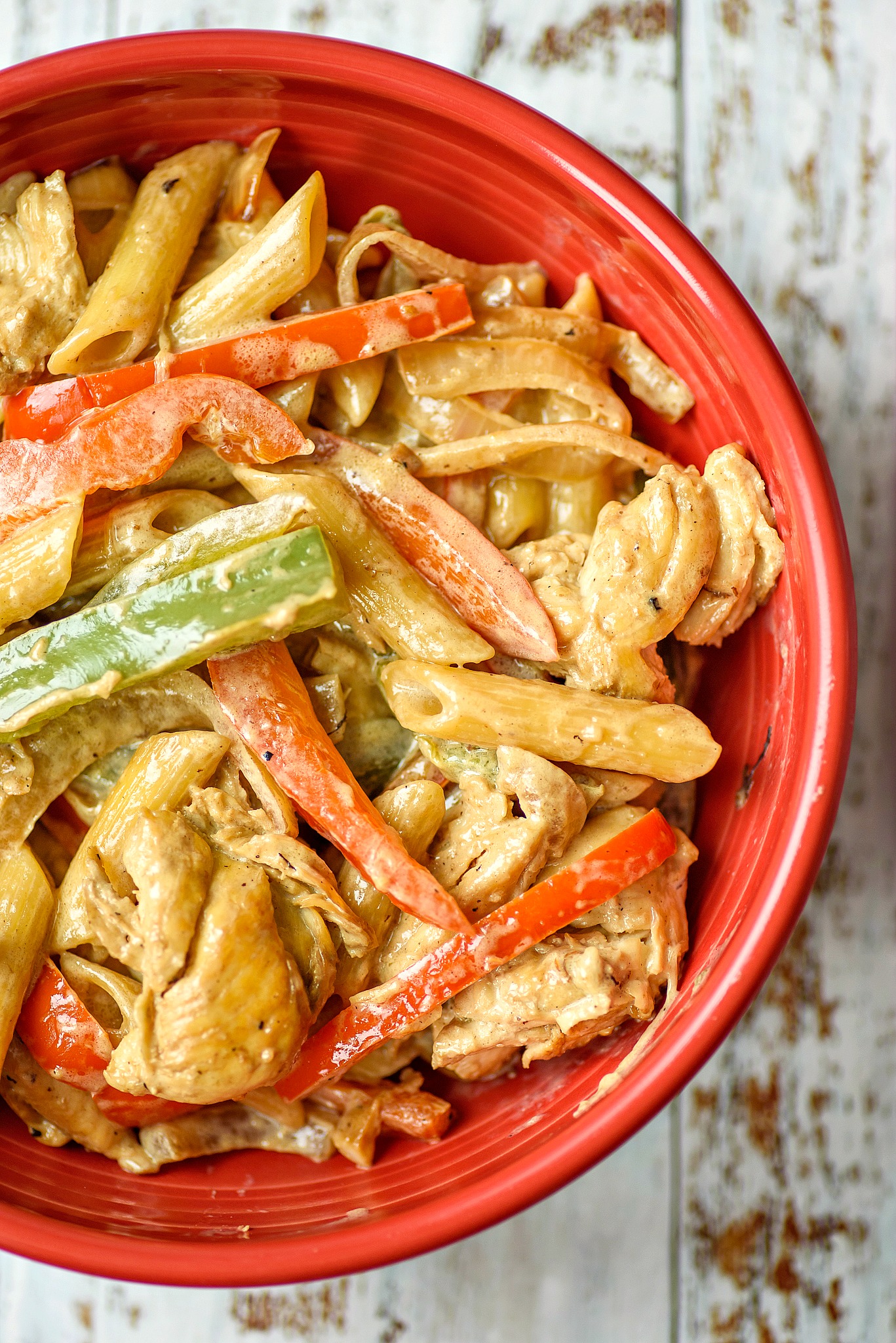 You can make Chicken and Peppers with White Sauce with either boneless skinless chicken breast chunks or bone-in chicken parts such as thighs or drumsticks. The directions for making Chicken and Peppers with White Sauce using bone-in thighs or drumsticks is a little different than making it with boneless chicken breast.
To make this recipe using boneless skinless chicken breast:
We start the recipe by sautéing boneless skinless chicken breast chunks that have been seasoned with salt and pepper in 1 Tablespoon of olive oil and 1 Tablespoon of butter.  Cook the chicken chunks until they are cooked through and juices run clear.
To make this recipe using bone-in chicken drumsticks or thighs:
Saute the salt and peppered bone-in chicken drumsticks or thighs with the skin on in one Tablespoon of Olive oil and 1 Tablespoon of butter until they are very brown on all sides.  The bone-in chicken parts won't cook all the way through in the skillet.  When the chicken thighs or drumsticks are as brown as you can get them, remove them from the skillet and put them in a baking dish. Put the baking dish in a  375 degree preheated oven for about 30 minutes or until done.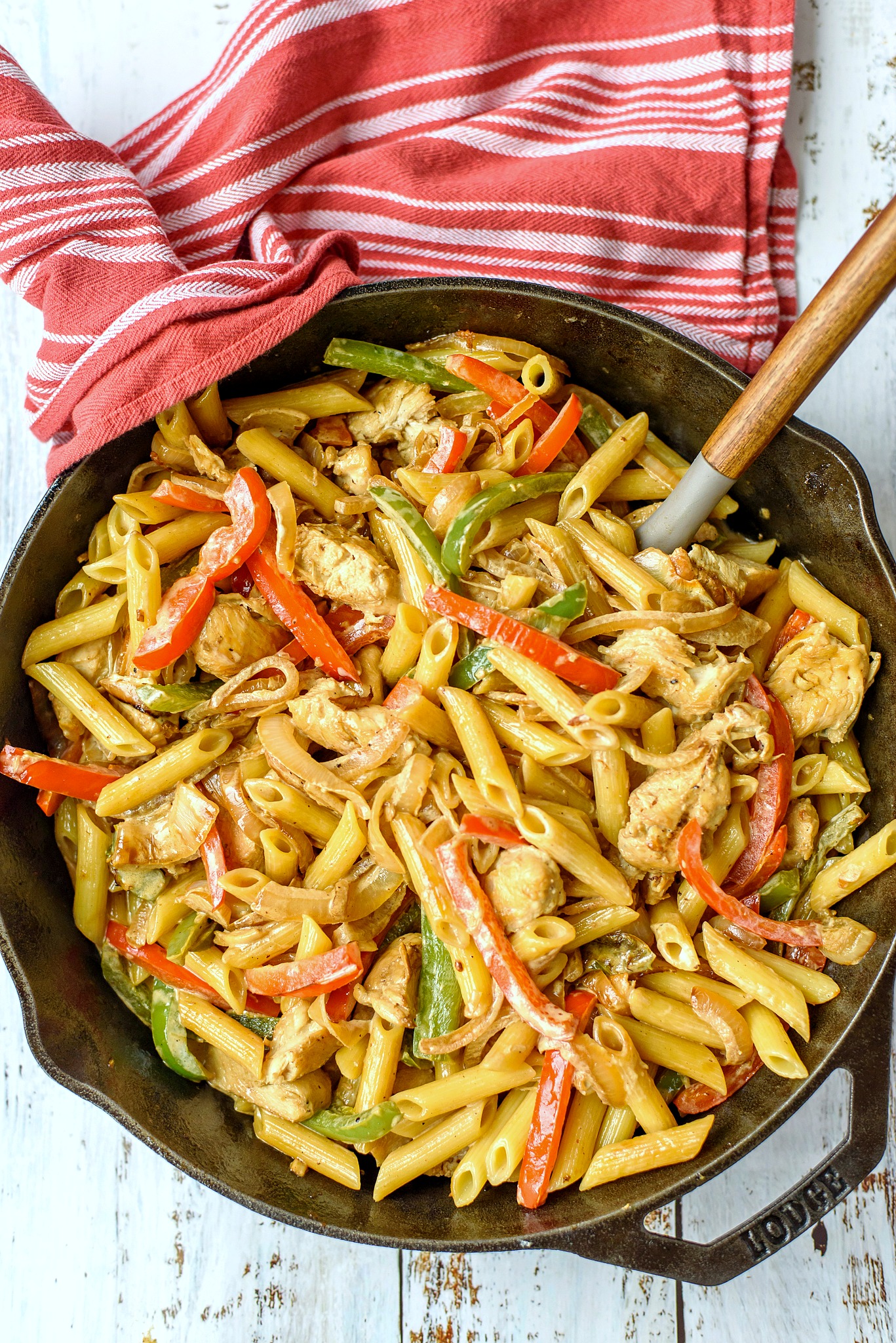 Using the same skillet that you sauteed the chicken in (there's a lot of flavor in that pan), place your green and red pepper strips, sliced onion, and minced garlic. Saute the mixture until the peppers and onions are soft.  Remove the sauteed vegetables from the pan, and set aside.  Drain the pan of grease and wipe it out, you are going to use it again. Next, cook your pasta, drain it and set it aside.
Put the cooked boneless chicken breast chunks (or the oven baked cooked chicken parts if you're using those) back into the frying pan along with the pepper/onion mixture and pasta.  In a medium bowl whisk together the chicken broth and mayonnaise, pour it into the frying pan.  I know right now it looks a little thin, but within a few minutes it thickens up nicely.  On medium heat, cook the ingredients until the sauce thickens, which only takes a few minutes.
The first thing you're going to notice when you taste this is…it doesn't taste like mayonnaise!  What you taste is everything at once.  The pepper/onion, garlic, and chicken along with the sauce.  The sauce clings nicely to the pasta making this one terrific flavor experience!  Chicken and Peppers in White Sauce, make it and Enjoy!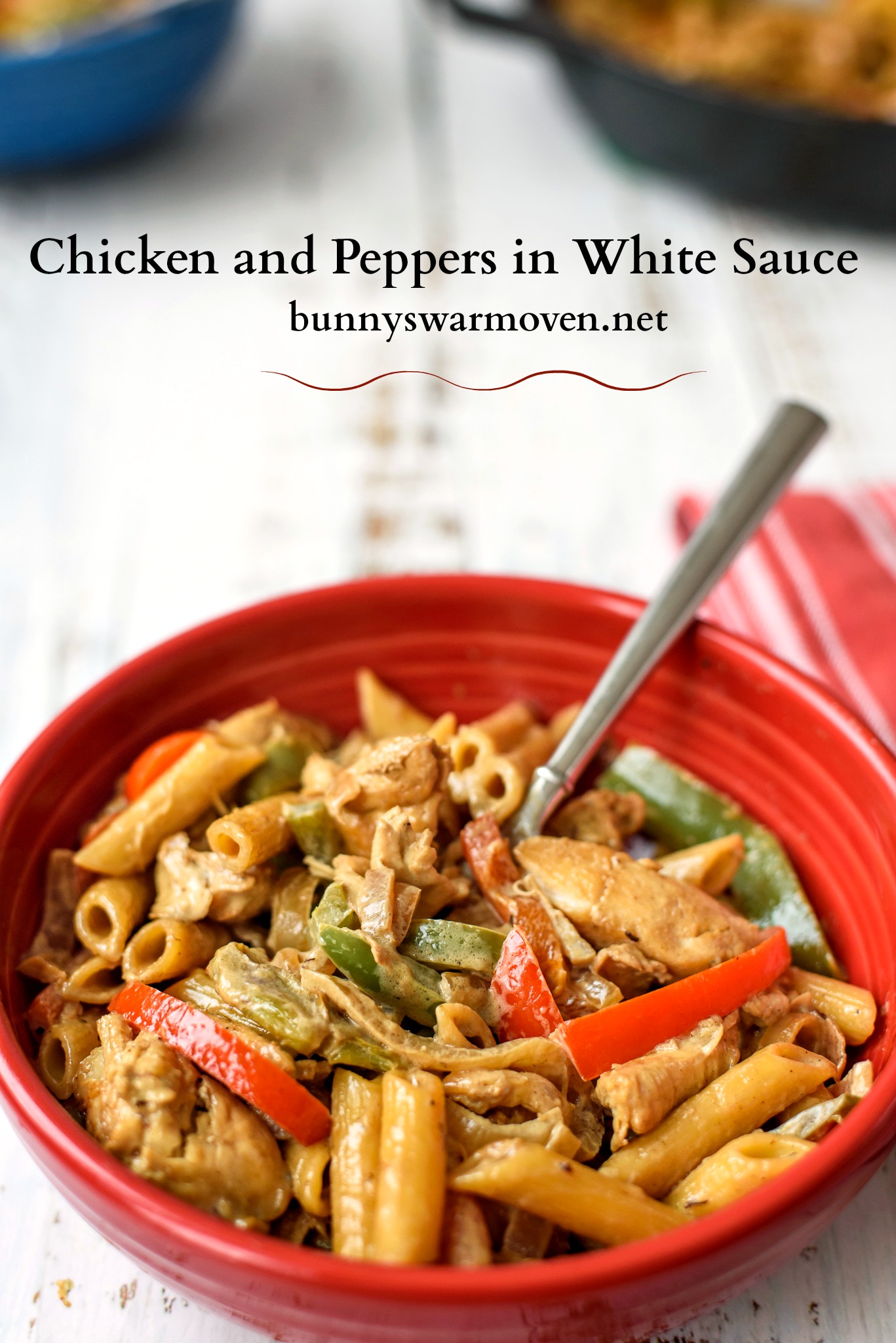 Sumber : https://bunnyswarmoven.net/chicken-peppers-white-sauce/