This recipe is delicious!! Love the additions of wine, Worcestershire and soy sauce. Be patient with the onions, it's worth the time.
Mostly I knew because you guys have been so awesome at bugging me on Instagram for this recipe, which I absolutely love! I bet I've gotten a hundred messages about the onion dip since I made it first for Labor Day and then AGAIN on my stories. Errybody be wantin some onion dip! And rightly so. Go after your dreams, kids.
I recently started digging into the land of Instagram direct messages and once digging myself out from under the mountain of messages waiting for me after not using it for the last four years, I came up for air and I'm now having a lot of fun getting your LIVE feedback when I make recipes or do random things like lettering. I know, we haven't even talked about the lettering. I started lettering, you guys. I have an iPad Pro and an Apple pencil and I've downloaded some brushes and some worksheets and now I practice writing in fancy digital cursive in my free time. Do you watch lettering videos on Instagram? Start following some peeps – they are the most relaxing videos ever and I love watching them. FREE THERAPY.
Okay, I digress. Mostly what I'm trying to say here is that if my Instagram DMs are any indication of the internet's ability to love caramelized onion dip for the beauty of its soul, then I have full confidence that this is going to be a winner.
The caramelization here is obviously key, and as with most of life, wine helps, but water can also soften things up for you if you'd rather not with the wine. What matters most here is TIME. They just need time. A good nonstick pan, a knob of butter, some gentle heat, and lots of patient time. We are looking for that deep golden brown color – my rule of thumb is that once I think they look pretty good, I give them another ten minutes just to be safe, and I'm always glad I did. We want deep, dark, sweet, soft, and fragrant.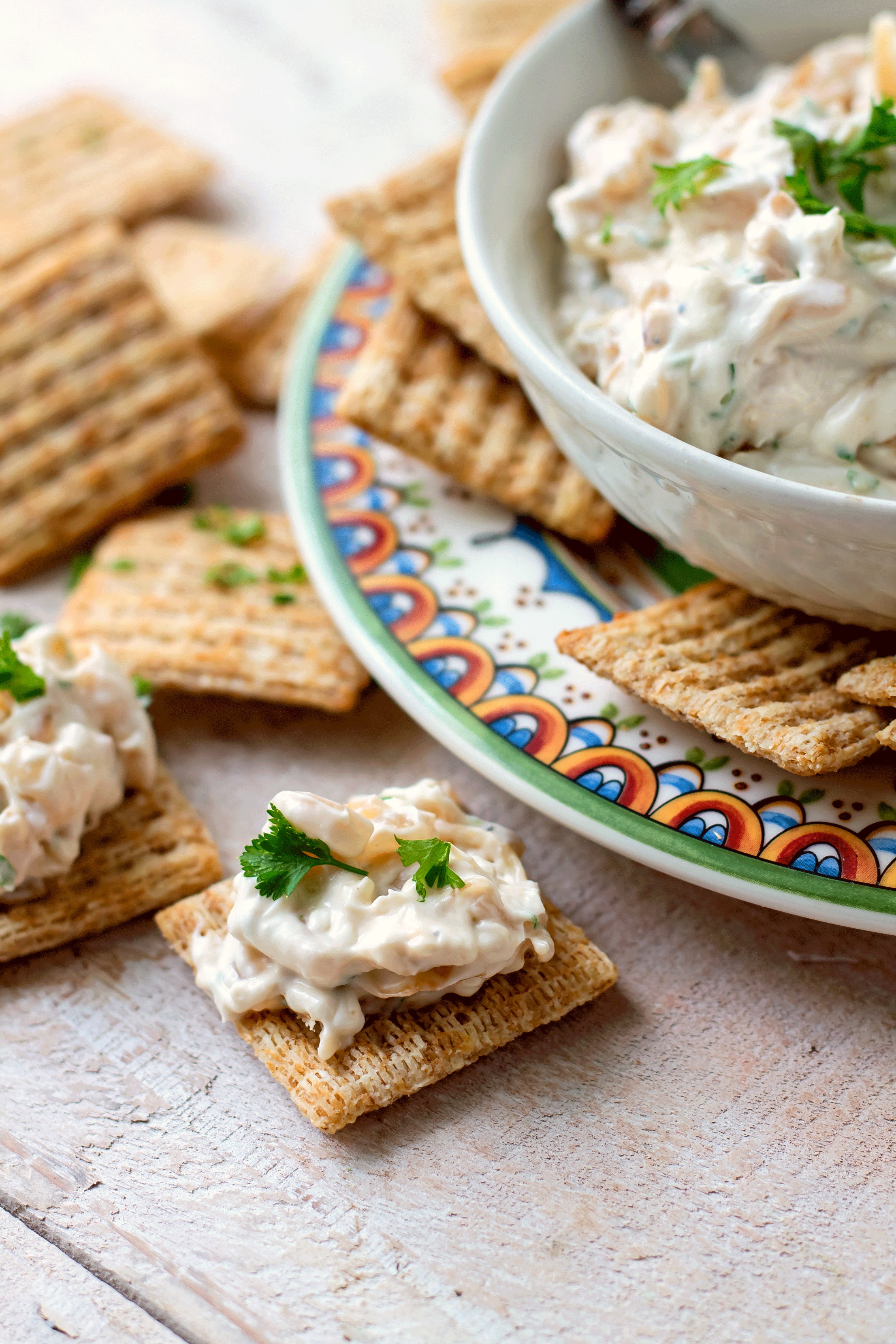 Caramelized Onion Dip
How do you describe the flavor of onions sauted in butter until golden in color? It's indescribable, their flavor is unique and absolutely delicious all by themselves. Their ability to complement and pair so well with meats and vegetables makes them very versatile and indispensable in cooking.
"Some kind of wonderful" is the only way to describe the flavor of Caramelized Onion Dip. Sour cream and cream cheese make up the base of the dip. Make sure that your cream cheese is at room temperature and soft before starting the recipe.  The onions do their job and add flavor and texture to a smooth, creamy, melt in your mouth dip.  Caramelized Onion Dip…not just a keeper, this one's a must try, Enjoy!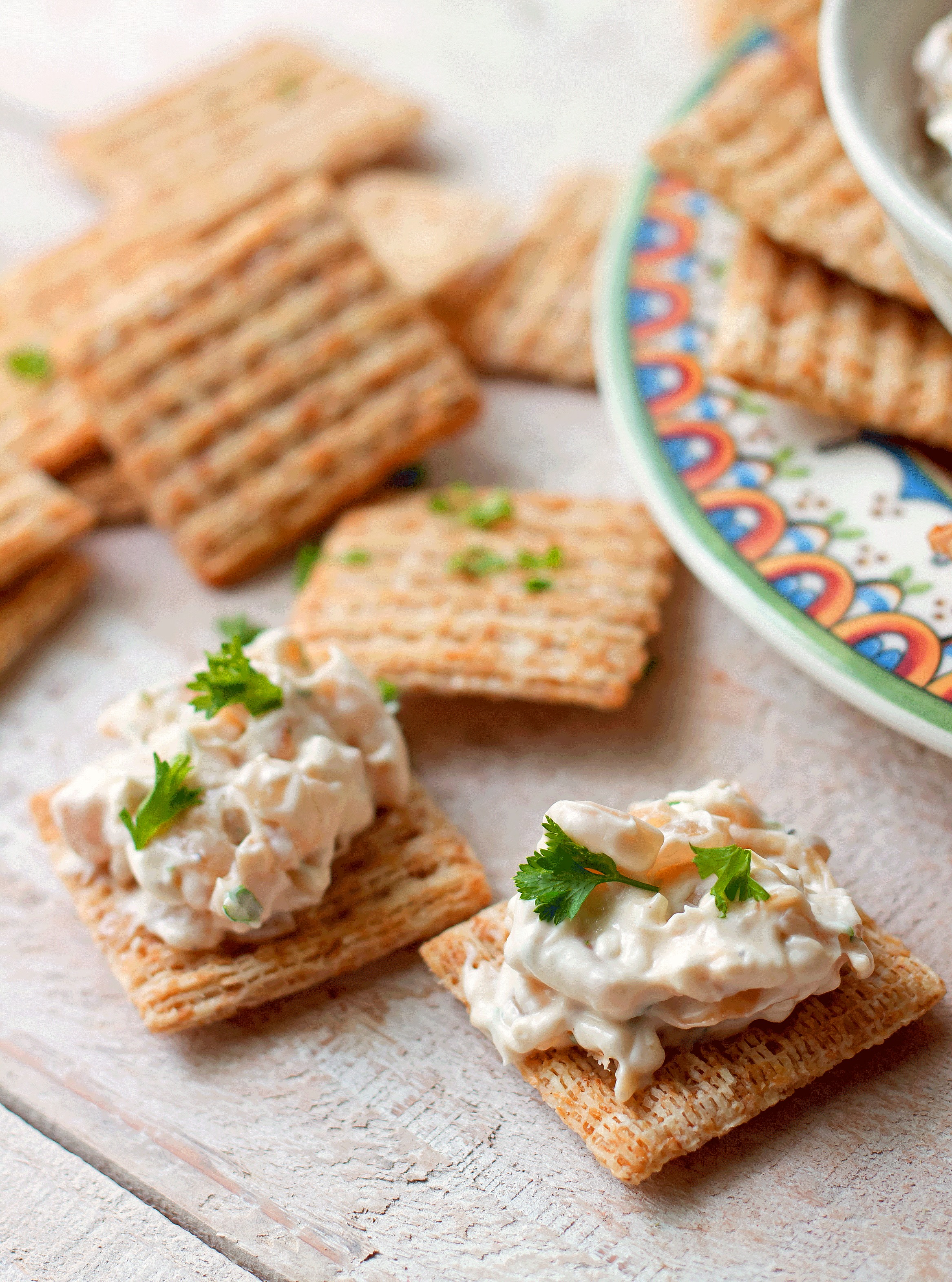 Ingredients
2 Tablespoons butter
2 Tablespoons water
3 medium onions, sliced thinly
1 1/2 cups sour cream. room temperature
8 ounces cream cheese, room temperature
1 Tablespoon finely fresh parsley, chopped fine
1 Teaspoon onion powder
1 Teaspoon Worcestershire sauce
2 Teaspoons salt
1/2 Teaspoon pepper
serve with crackers or chips
Instructions
Melt the butter in a large saute pan. Add the onions and cook over medium heat, stirring occasionally until caramelized and golden brown.  Add the 2 Tablespoons water and cook until the water has evaporated, about 3 minutes. Remove the onions to a cutting board to cool slightly.  After the onions have cooled , coarsely chop them.

Place the sour cream, cream cheese, parsley, onion powder and worcestershire sauce in a large bowl.  Stir until the mixture is smooth. Add the onions and salt and pepper to the bowl , stir until well incorporated.  Serve at room temperature.

Sumber : https://bunnyswarmoven.net/caramelized-onion-dip/
Sumber : https://pinchofyum.com/onion-dip