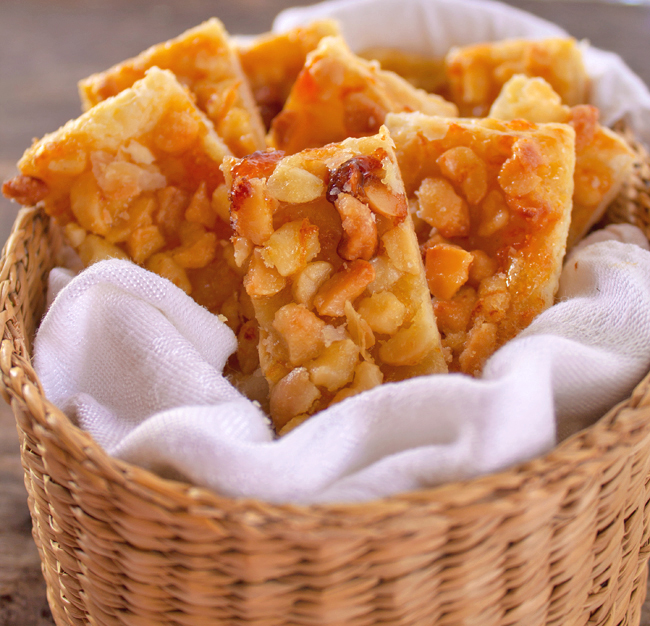 Apricot Pastry Strips
These sweet treats are made with puff pastry which makes them not only easy but DELICIOUS!  This is a fantastic recipe you can whip up in know time at all.  Which makes it great for a light dessert or a sweet treat to enjoy with coffee or tea.
Apricot Pastry Strips come out of the oven golden brown, puffed and flaky.  The flavors of apricot and orange zest along with the macadamia nuts is so good.  If you eat them when they're warm the pastry just melts in your mouth.
We need easy, delicious recipes like this to pull out for those "just because" moments.  Treat yourself and Enjoy!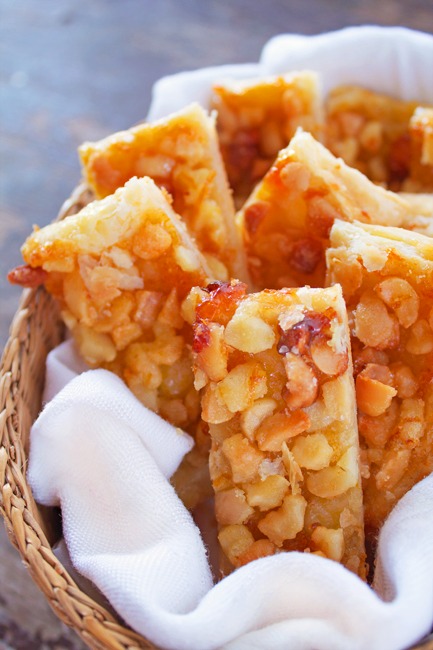 Ingredients
1 sheet frozen puff pastry thawed
2 Tablespoons apricot jam or preserves melted
2 Tablespoons sugar
1 Teaspoon orange zest
1/2 cup macadamia nuts chopped
2 Tablespoons butter softened
Instructions
Preheat oven to 375 degrees. Line a baking sheet with parchment paper.

Unfold the thawed puff pastry on the parchment paper. With a sharp knife, cut the puff pastry in each of the two folds in the pastry so you have 3 sections. Separate the sections so they are 2 inches apart on the parchment paper. With a fork, prick each of the 3 sections of the pastry 6 times.

Melt 2 Tablespoons of apricot preserves or jam in the microwave. Using a pastry brush, brush the jam over the 3 pieces of puff pastry evenly.

Place the sugar, orange zest and chopped macadamia nuts in a small bowl. Stir to combine. Add the softened butter and mix together. I got my hands in the bowl and rubbed the mixture between my fingers to incorporate it well. Sprinkle the mixture over each of the puff pastry sections, using your fingers to spread it over the pastry evenly.

Place the baking sheet in the oven, bake about 15 minutes or until pastry is puffed and golden brown. Remove from the oven to cool. Cut into strips.

Sumber : https://bunnyswarmoven.net/apricot-pastry-strips/